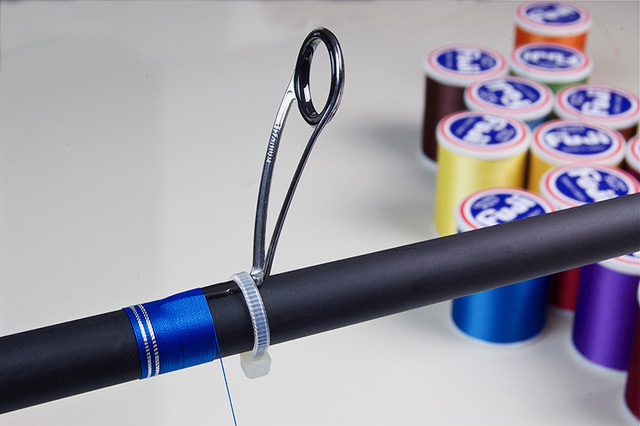 April 1 will mark the beginning of Fuji's ULTRA Poly Thread being warehoused, distributed and marketed from a US base, according to a company spokesman. The product will continue to be manufactured in Japan from the same source.
Anglers Resource, the exclusive North American distributor of Fuji Rod Components, will assume management responsibility for the product line. The company has been the leading sales agent worldwide for Fuji thread since its introduction in 2014. The move will not only centralize warehousing but provide real-time information to more effectively respond to consumer needs, reduce lead times and expand the product line.
Company marketing head, Jim Ising states, "With the bulk of sales in the US, the move will allow us to develop a more consistent marketing message worldwide while assuring that the domestic market has proper oversight. ULTRA Poly™ is entrenched in the US rod building market and having this added layer of control will give us the data we need to make better decisions about the future of the brand in the US and abroad."
ULTRA Poly is a unique product manufactured to exact specifications exclusively for Fuji. It meets the quality standards that have made Fuji® the number one rod component manufacturer worldwide for over 40 years. For more information contact National Sales Manager, Donnie Paul or Aaron Lowe at 251-943-4491 or email  info@anglersresource.net. On the web at www.fujitackleusa.com.