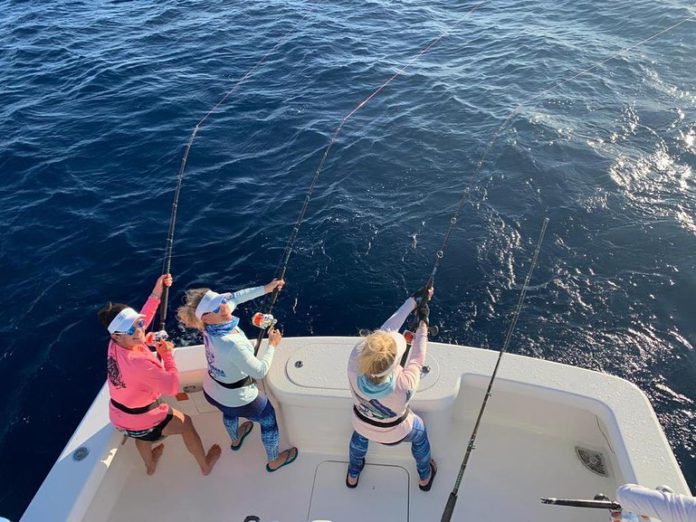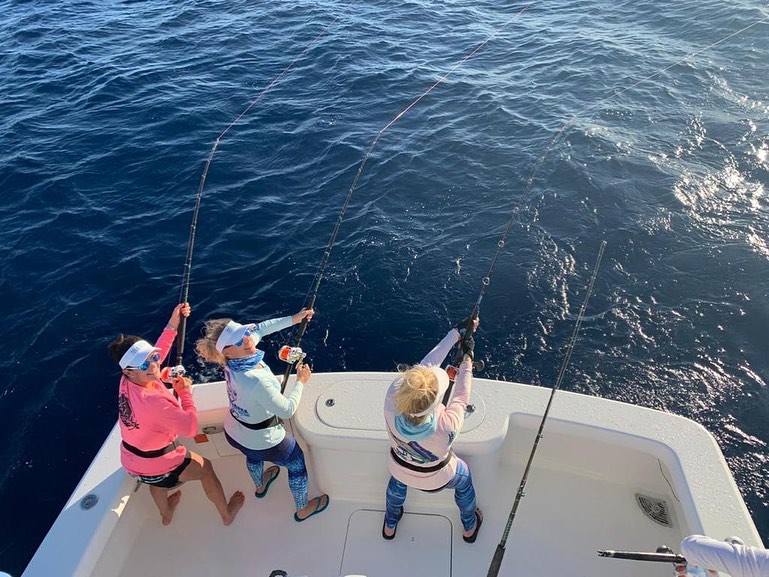 A solid wahoo, dorado and tuna bite in San Jose del Cabo; sierra, dorado and medium-sized yellowtail in Loreto; "a little bit of everything" in Cabo, with tuna still reigning
BY MEGAN McDONELL
SAN JOSE DEL CABO – Eric Brictson of Gordo Banks Pangas reported there are only minimal numbers of tourists visiting at this time, with many people preparing for the holidays.
He said the weather is now turning more towards winter-like patterns, with scattered cloud cover and low temperatures as chilly as 55 degrees, though most days are warming up near 80 degrees. For much of the week, he said the wind limited where anglers were able to comfortably concentrate their efforts – though through the weekend, it calmed down and ocean conditions were again more favorable.
Getting into fishing specifics, Brictson said anglers were using mainly sardinas and caballito for bait, and any week now they should see mackerel and sardineta move onto local bait grounds, as this is always the time of year this happens.
He reported that most charters are now fishing the areas from Chileno, Red Hill, Punta Gorda, Cardon and Iman. They saw lots of sierra closer to shore – most of these in the 2-to 5-pound range – striking smaller-sized lures and on the sardinas.
As for dorado, Brictson said they saw more this week and ones that were larger in size. "We even saw a handful of bulls over 20 pounds," he said. "With the ocean still warm for this time of year, we expect this dorado action to continue through the month."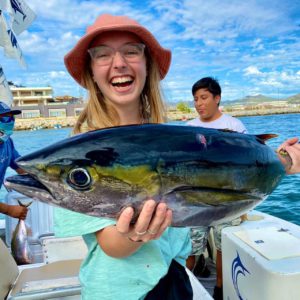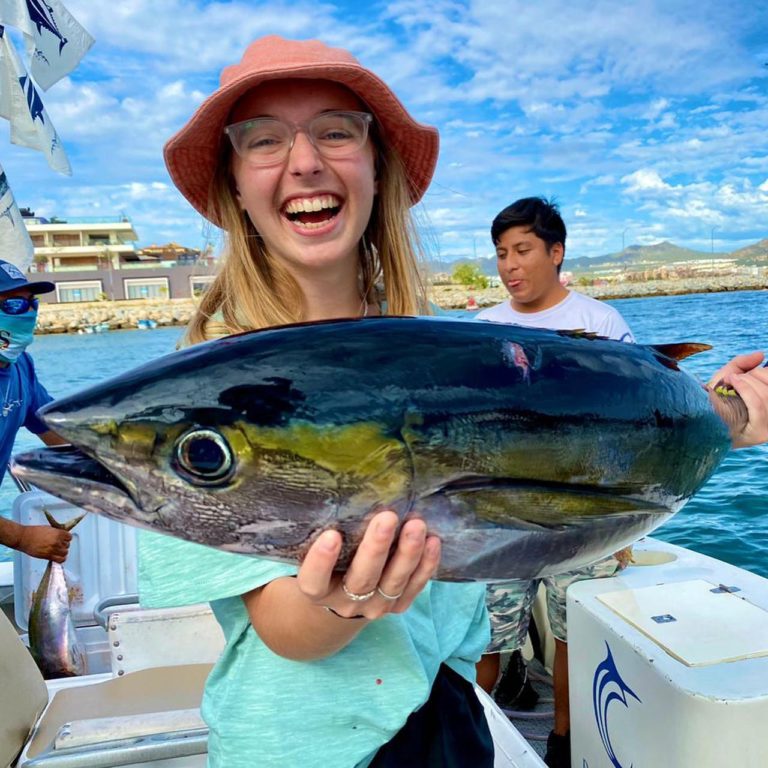 He also said there were good numbers of wahoo accounted for, striking on trolled Rapalas, various baits and yo-yo jigs. The sizes ranged from small juvenile fish to over 40 pounds, with the majority of the wahoo being smaller in size.
In terms of tuna action, Brictson said it has been spotty now for the past several weeks, "though in recent days we did see more of the yellowfin being hooked into from near the Iman Bank," he said. "Drift fishing with sardinas was the best bet for this action, and sizes ranged to over 40 pounds."
Finally, he reported that they saw more striped marlin moving into local waters – and said it will not be long now until these billfish make their main migration towards the Sea of Cortez.
LORETO – Rick Hill of pinchysportfishing.com wrote in on Saturday to say that "the mixed bag of successes close to town has been going strong for a few weeks, as long as the winds allow."
If you're looking for sierra and dorado, Hill says they are bunched up around the typical bait school hideouts south of town – and both species are running small, with most fish averaging 24 inches. Your best bet for catching them is sardina and "anything shiny," according to Hill.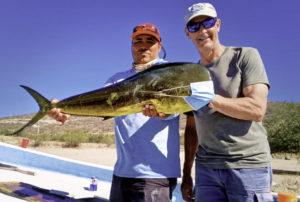 Further south close to the coastline, you'll find the medium-sized yellowtail. "Fly-lined and medium-depth offerings of sardina are the strategy at Danzante Island," added Hill.
CABO SAN LUCAS – Rebecca Ehrenberg of Pisces Sportfishing posted on Facebook that it was all about the lady anglers this week. For example, some kick-ass women aboard the 37-foot BBII released 65 marlin this past week. "The women decided to fish two days aboard, outside of our regular fishing grounds and north of Cabo," she wrote. "They had action-packed days with frigate birds, bait balls and all rods bent at once! The girls worked hard and, of course, hooked all their fish themselves with their All-Star crew keeping them on it."
Later in the week, she reported more plentiful catches for lady anglers. She said they landed a little bit of everything, as different species are starting to show up in Cabo. Specifically, she said inshore is picking up for roosterfish and sierra mackerel, but the most productive fish this week was still tuna. At that point, they'd already caught 267 tuna, and about 35% of boats landed marlin (released 60 total) and dorado. She said there were a few wahoo around too.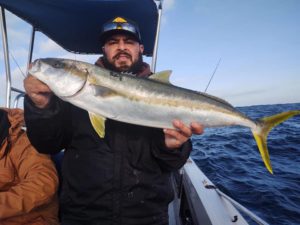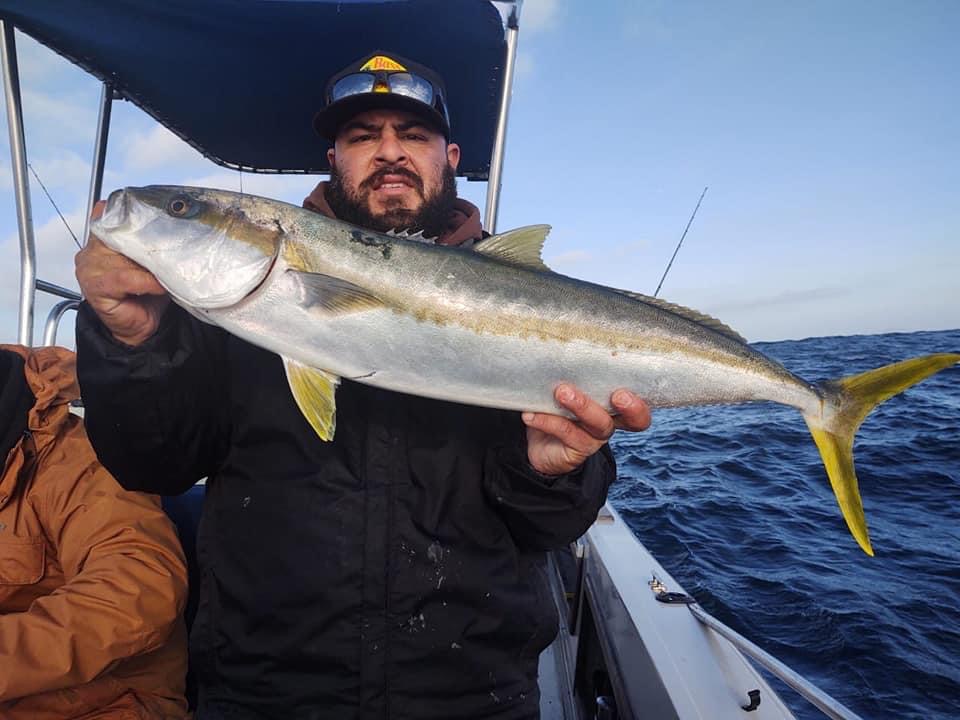 Finally, she wrote about a "hell of a day today on the 38-foot C Rod," in which anglers caught a total of 14 yellowfin tuna in the 40-to 70-pound range, along with a nice dorado of about 20 pounds. "Plus, they released 2 striped marlin and had an approximately 500-pound blue marlin that got away!" she added. The day before, she said longtime Pisces angler Rick Andersen and his buddy Alex also had a great tuna trip, with 12 caught aboard the 32-foot Bill Collector!
LA PAZ – Jonathan Roldan of Tailhunter International reported
there aren't too many anglers in town right now, except folks from colder places in the world down there to find some sunshine. It sounds like they weren't disappointed this week, with mostly sunny days, though also with something virtually unheard of in the area: thick fog.
Also, as is typical this time of year, the winds blew quite regularly, especially as the days wore on with some gusts to 25 knots. That meant, for the few people out fishing, it was either pretty rough – making it hard to get to fishing grounds and get bait – or they were getting blown off the water by the late morning and early afternoon.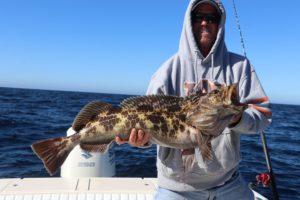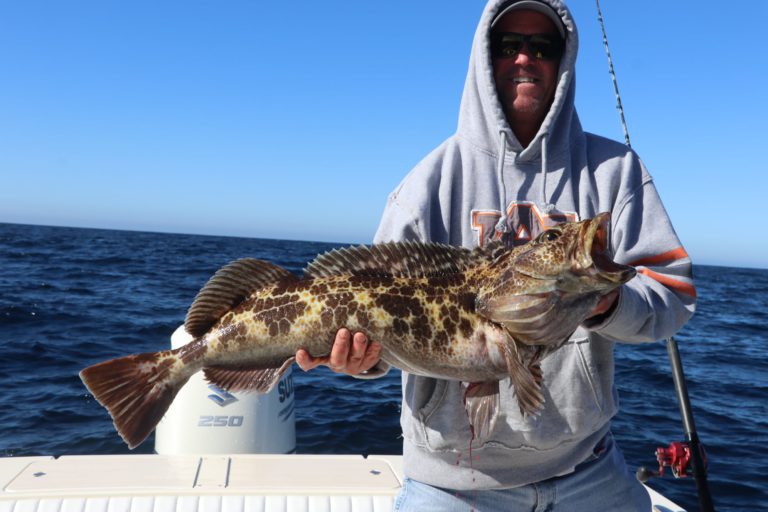 Roldan added that there are still some dorado around running up to about 20 pounds. "Some wahoo were hit at the south end of Cerralvo as well, and commercial guys still keep seeing some big tuna north of the island, although the fish are moving too fast and not taking any hooks," he said. "Inshore, cabrilla and snapper, as well as Jack Crevalle, provided action when there was nothing further out."
PUERTO VALLARTA – Stan Gabruk of Master Baiter´s Sportfishing & Tackle wrote in his newsletter that "Fishing has taken off, as we're right now smack in the middle of fishing high season. Yep, right now is the best time of the year to be in Puerto Vallarta if looking for blue or black marlin, sailfish, 40-pound dorado or yellowfin tuna to 250 pounds."
According to Gabruk, the deep-water fishing grounds of Corbetena and El Banco have been doing well. "El Banco has been showing signs of black marlin that have been short in numbers season," he said. "At Corbetena, we're still seeing nice-sized yellowfin tuna to 225 pounds, but the trick is being on top of the bite." He went on to say that, if you're targeting yellowfin, it's all about the afternoon bite.
As for sailfish, Gabruk said they are picking up in numbers and size. Blue marlin are still in the 400- to 700-pound range but spread out – and dorado are running up to 40 pounds or larger.
If you're looking for a place that's totally alive with action, Gabruk directs you to the spot between Punta Mita to Corbetena. "If you're in the area off Punta Mita, there are blue marlin, sailfish and dorado," he wrote. "The back side of El Morro has been killing it with sailfish, and just a few miles off the point, there have been 400-pound blue marlin. So the areas between Punta Mita, El Morro and Corbetena are fertile fishing grounds. Make sure you have the fuel to get to the fish."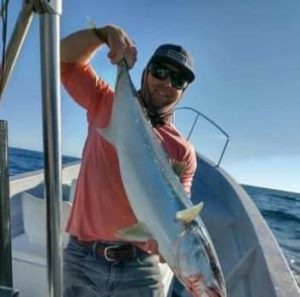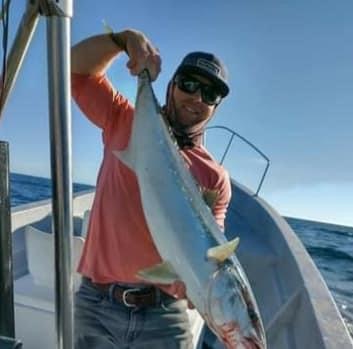 Lastly, Gabruk said that inside the bay is on "automatic!" There are still 20-pound dorado – and some much larger. Bonito are mostly bait-sized but still great tasting; sailfish are roaming the area around Los Arcos and La Cruz; Jack Crevalles are coming into the area and are between 25 and 50 pounds; and football yellowfin tuna to 45 pounds are at Yelapa, but these tuna don't bite like normal. "You need sardine chum and patience," he added.
SAN FELIPE – Tom Ward, owner of the Longfin tackle shop in the City of Orange, wrote in to say that they're planning to resume operations on the Tony Reyes out of San Felipe. "With the announcement of the vaccines being available," he said, "Tony and I feel optimistic about the boat being able to sail and the border being open. We will begin today to accept deposits for the 2021 season for all those interested."
Want to contribute to the Baja reports? Send them to baja@wonews.com along with any photos and captions.