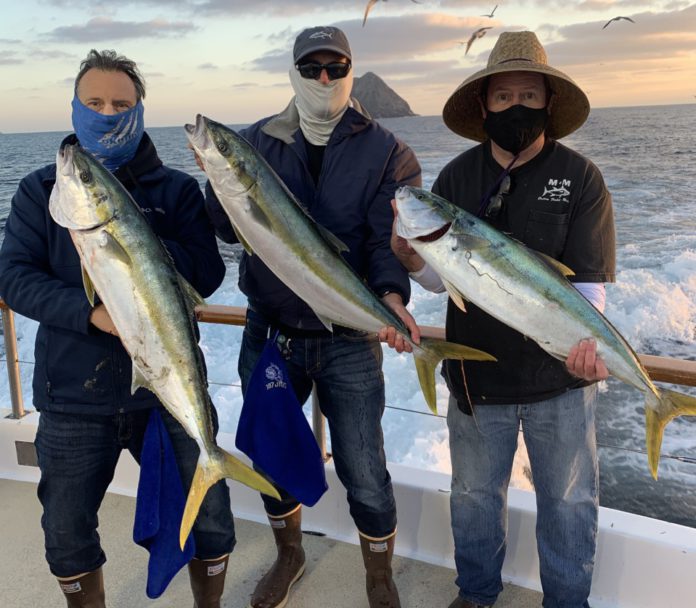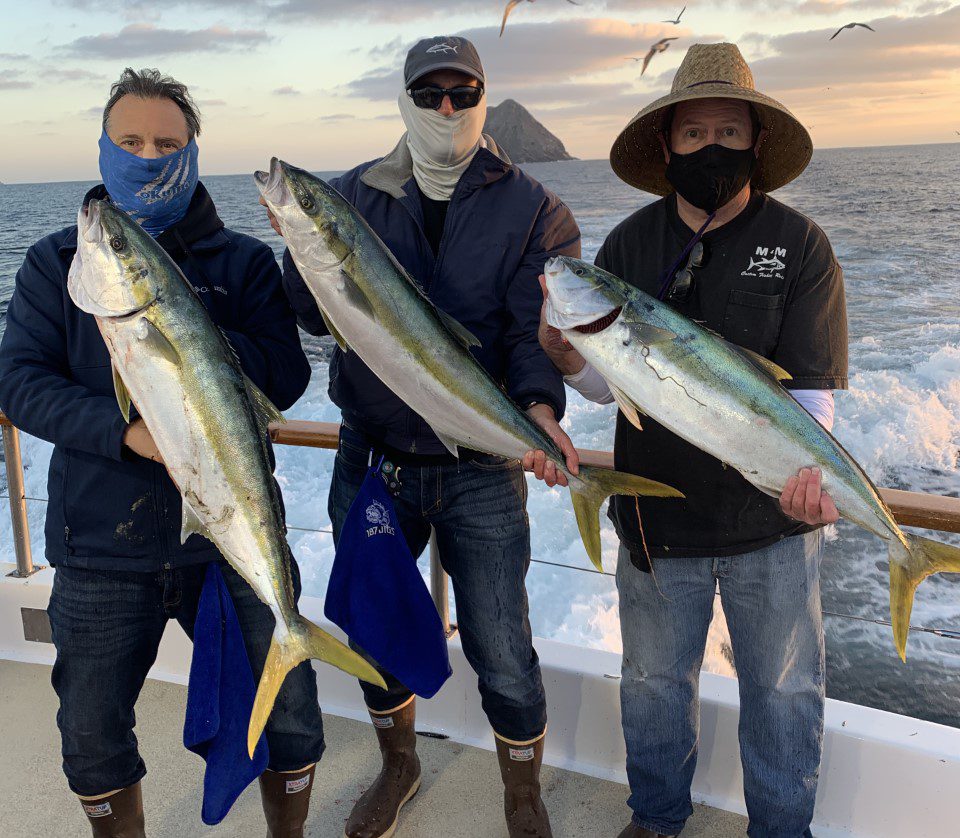 BY MERIT McCREA
SAN DIEGO — As of this past week angler participation severely declined, despite the ongoing bluefin catches made. The most recent return from tuna town was Thursday by the Game Changer. They'd run with 2 and limited for them and crew.
The boat posted, "While the GC would have left tonight on it's last trip of the season, mother nature had other plans. Strong winds and rough seas lead us to cancel the trip.
"Our two anglers that joined us for a 2.5-day trip that returned yesterday morning ended our season on a high note. With flat calm seas and sunny weather, Captain Ryan put us on the bluefin. As had been the case for a few trips now, these bluefin are hungry.
"First day we hit into a school that should have been our limits for the day. Thinking they would be the smaller grade tuna, we quickly found out that was not the case. With several fish hooked, we were only able to land two in that 40- to 50-pound range.
"The second day was really fun as we found a couple really nice schools that lead to some great fishing and another 14 fish being caught.
"So, at the end of the season… in mid-December… we caught a total of 16 bluefin, 2-day limits for our two anglers as well as crew fish.
"Not a bad way to end the season!"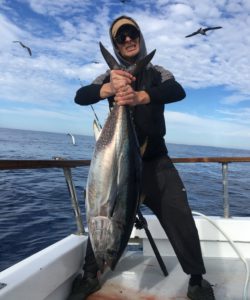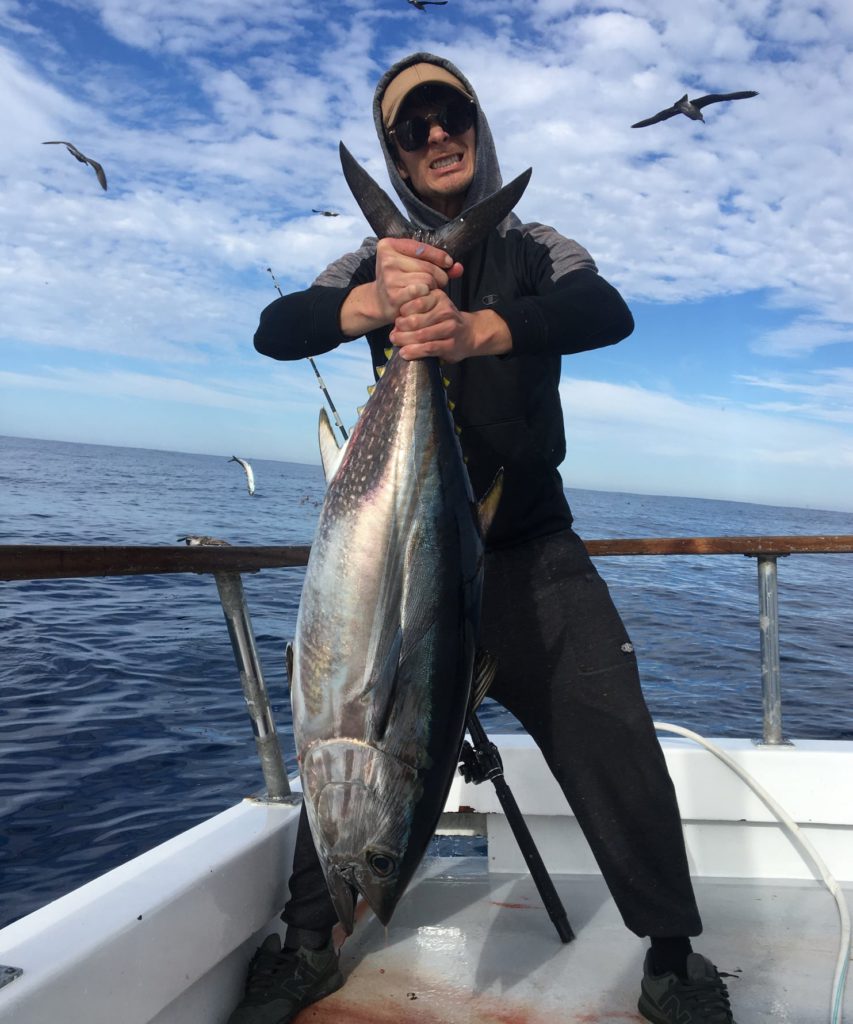 You can't beat that.
Prior returns had the Pacific Queen back in Monday with limits on bluefin and the Tomahawk with 73 bluefin from 25 to 125 pounds and most at around 40. They'd hosted 25 anglers on a 2.5-day.
This most recent weekend's few trips were scrubbed as westerly winds came up Friday evening and persisted through Sunday Morning.
The Liberty was up in the yard at Larson's alongside the Searcher for routine haul-outs, but the San Diego was out on the water running full-day to the Coronados.
The week started with solid quality bottom fish plus a few shots at yellows, but later in the week connected pretty solidly with yo-yo yellows. Angler Jim Nahin was aboard Friday.
He reported an initial effort for yellows out on the Rock Pile for a couple of hours with little to show for their efforts. This was followed by filling up on the rockfish, limits on the nice sized vermilion plus other rockfish species too.
Then they were back at the Rock Pile for little. However, a run back to the Middle Grounds and the fish were on the sonar.
Nahin said, "Matt slowed the San Diego and said, 'Get ready guys!  We're gonna stop on these fish!'  When he said 'go' I let my blue and white Salas 6X sink to the bottom and wound as fast as I could. Bendo! I was on! A couple more screams, 'Fresh one,' 'Ahh, I'm on.' We found them!"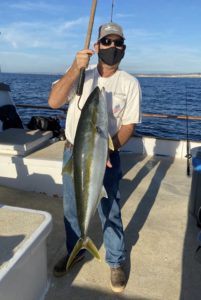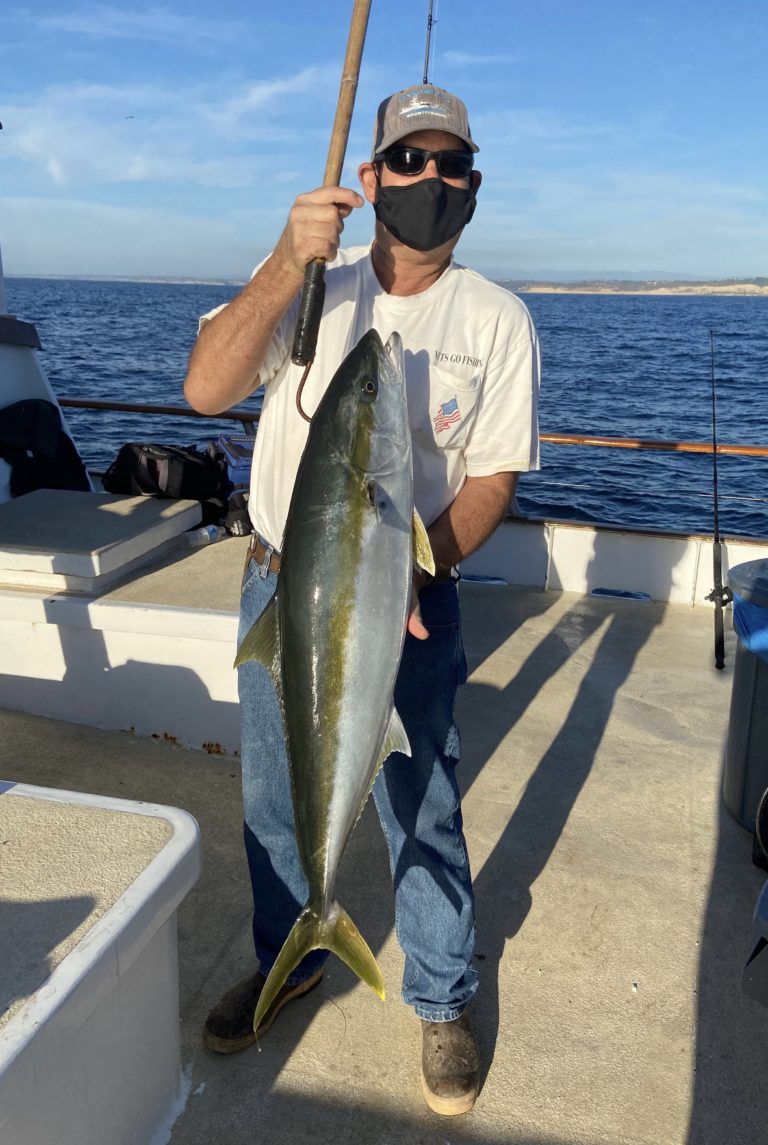 Saturday the boat was back on the fish with 33 folks for 260 rockfish including 95 red, and 36 more yellows. Then, more of the same on Sunday.
There were a surprising number of sand bass for the Daily Double on half-day Saturday – 66 for 16 anglers. Monday's run with just 8 had full limits of 40 sandies.
From Seaforth Landing in Mission Bay, the Sea Watch on double halves with 32 angers split between the two runs, loaded up on the bottom grabbers, 174 mixed fish, plus landed 6 local yellowtail Sunday.
It's Christmas season and all landings had gift certificates available online and mailed directly to the recipient.