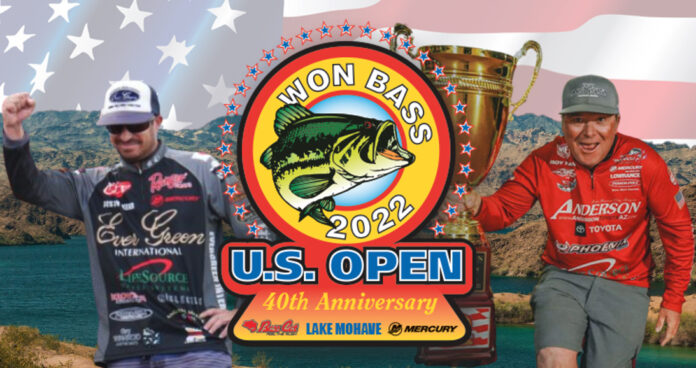 Past Champions Kerr and Hawk dish on Lake Mohave
LAKE MOHAVE, AZ – As the first day of the 40th Anniversary Bass Cat / Mercury WON BASS U.S. Open presented by Laughlin Tourism Commission and Visit Laughlin rapidly approaches, the unknowns of competing on a new body of water brings some intrigue to the most prestigious event in Western bass fishing. Due to the extreme low water conditions at Lake Mead, the event was moved downriver to Lake Mohave and Laughlin, Nev.
While WON BASS held the first-ever Laughlin Open earlier this year on Lake Mohave, the prestige of the U.S. Open has increased the numbers of anglers that will compete on the lake; some of them with little to no experience on the fishery.
By the way, the official WON BASS US Open Program features angler photos and write ups on the Hall of Fame inductees that fans and anglers can read before the Induction ceremony Sunday at 5pm. It's free to read here.
Past U.S. Open Champions Roy Hawk and Justin Kerr, the latter of whom won the inaugural Laughlin Open back in March, shared their expectations for the week's event. Both anglers expect the lake to not be in its prime, but to still produce for the field.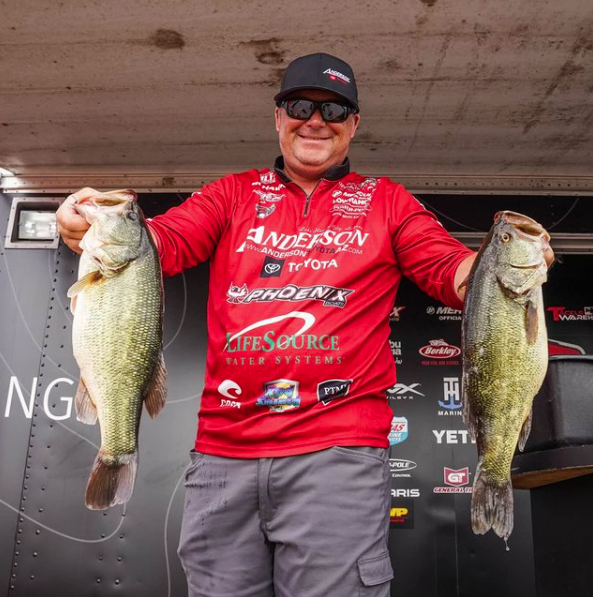 Hawk, the defending U.S. Open Champion and a two-time winner, said that Mohave is an interesting lake, and that conditions would dictate a lot. "I think you'll see the weights will be heavier than past U.S Opens because the population of fish is greater than Lake Mead, but I don't think it's going to be an easy event to win," said Hawk. "Mohave is not the size of Lake Mead, so the outcome will depend a lot on boat number and where you can find water that is not covered up by other competitors. It's going to be an interesting event."
Kerr echoed those sentiments. "I think it will fish small at times because there is nowhere to really hide on the lake," he said. "You can pretty much see what everybody is doing so it's going to be hard to have something to yourself the whole time."
Despite the concerns about the size, the two champions are optimistic for the event. Hawk said that he thought quality weights will be on the menu. "I think we'll see some competitors with bags that top 20 pounds, but the question will be whether they can sustain it," he said. "I think we'll see a winner that averages 17 to 18 pounds a day, with 12 to 14 pounds a day cashing checks."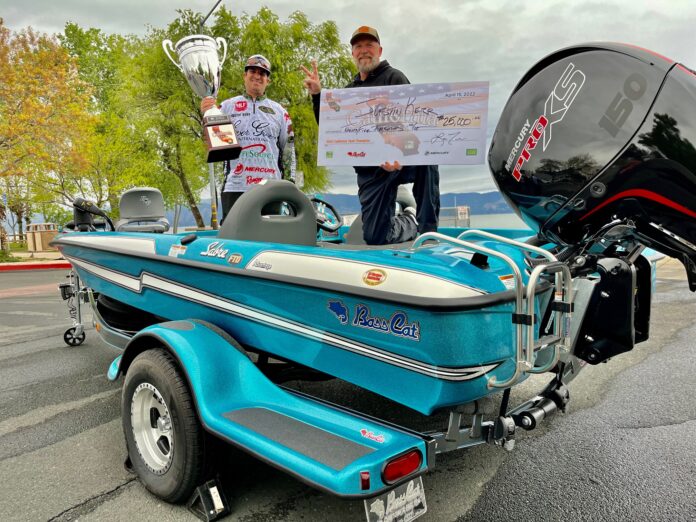 Kerr agreed, and further explained how the conditions would affect the fishing. "I think there will be a lot of good limits caught, but the conditions won't be prime for really big bags consistently," he said. "The cold weather that really makes the fish move hasn't arrived yet, and with light winds projected for the week, it could be a grind at times."
Both anglers believe that mixed bags of smallmouth and largemouth bass would be key and that the angler who wins will forced to adjust. "I don't think you'll be able to focus on smallmouth because the colder weather hasn't arrived, so you'll have to be able to have a largemouth pattern, too," said Hawk. "You'll have to be versatile."
Kerr agreed and said that multiple presentations would also be important. "We will have to be able to power fish and make finesse presentations next week," he said. "If the weather had cooled more, or we had more wind, we could probably focus on one style or the other, but it's going to take adjustments to win this event."
Pro anglers in the 2022 U.S. Open will be competing for a Champion's prize package that will include cash and a 2023 Bass Cat Cougar FTD powered by a Mercury ProXS 250 outboard, equipped with Power-Pole Shallow Water Anchoring System and Next Gen Lithium Batteries, a package valued at more than $85,000.
The 2022 WON BASS U.S. Open Sponsor Expo will be held October 9 from 2:00 to 5:00 p.m. at the E-Center Convention Center, adjacent to the host hotel, the Edgewater Hotel, Casino & Resort located at 2020 S. Casino Drive | Laughlin, NV 89029 and will feature dozens of vendor booths showcasing their wares. That sponsor's fair will be followed by the induction of the inaugural class of the WON BASS Hall of Fame starting at 5 p.m. in honor of the 40th anniversary of the U.S. Open. Both events are open to the general public.
The 2022 WON BASS Hall of Fame inductions ceremony will occur immediately following the conclusion of 2022 Sponsor's Expo. The WON BASS Hall of Fame has been established to recognize the efforts of competitors and individuals instrumental in the industry who have left indelible marks on the organization and professional bass fishing in the Western United States through WON BASS.
Individuals being inducted in this inaugural class are three-time U.S. Open Champion Mike Folkestad, two-time U.S. Open Champion and four-time Bassmaster Classic Champion Rick Clunn, Don Iovino, renowned electronics expert, lure maker and innovator of techniques as a professional angler, Bill Rice, former longtime Western Outdoor News and WON BASS Editor, and Mark Nicoletti, expert Mercury Marine Service Technician who has served the Open fields at more than 30 U.S. Opens.
The three-day long Bass Cat / Mercury WON BASS U.S. Open presented by Laughlin Tourism Commission and Visit Laughlin competition itself will begin Monday, October 10, with a champion being crowned on October 12 at the conclusion of the final weigh-in.
Takeoff with nearly 200 pro and 200 AAA anglers will commence at safe light and weigh-ins will occur in the afternoons each day. Takeoff and weigh-ins will be held at Katherine Landing at Lake Mohave Marina located at 2690 Katherine Spur, Bullhead City, AZ 86429.
Join us for an historic event and look to wonbass.com and WONews.com along with WON BASS and Western Outdoor News social media platforms for event details and updates.
The 40th Anniversary 2022 WON BASS U.S. Open is presented by the following sponsors; Bass Cat Boats, Mercury Marine, Costa, Century Marine, Power-Pole, Western Outdoor News, Next Gen Lithium, Daiwa, Berkley, Abu Garcia, Frabill, Plano, Seaguar, Chevron Techron Marine, Lowrance, DD26 Fishing, Phenix Rods, Gamakatsu, Livingston Lures, Roboworm, HydroHoist, Bridgford Foods, Last Chance Performance Marine, Anglers Marine, Katherine Landing, Sure Life, LifeSource Water Systems, Huntington Beach Honda, Anderson Ford, Tuff Bunk, Laughlin Tourism Commission, Visit Laughlin and Edgewater Hotel, Casino & Resort.