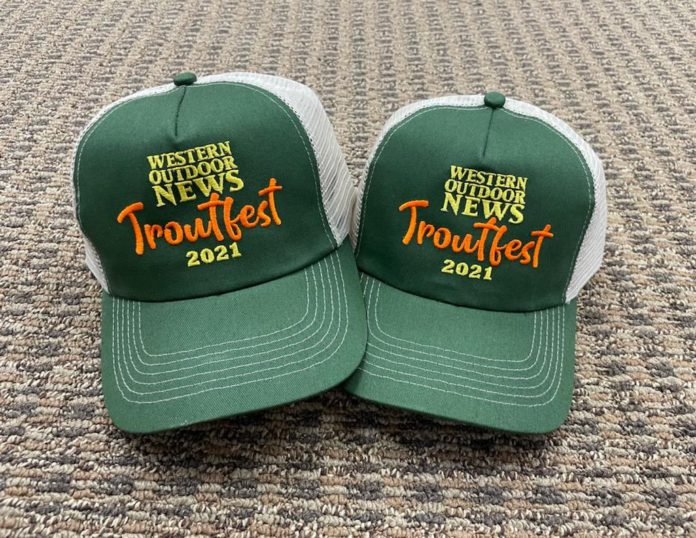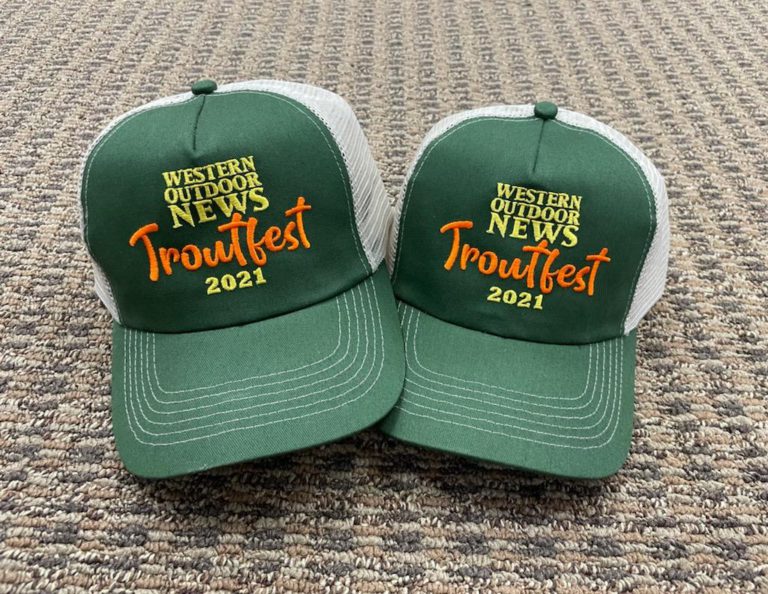 [buzzsprout episode='9203224′ player='true']
BY BLAKE WARREN
Conditions shaping up nicely, hefty stockings setting the stage for solid derby
CLICK HERE to sign up for the 2021 Troutfest at Big Bear Lake (10/1-10/3)!
BIG BEAR LAKE – Already in the waning days of September, the Western Outdoor News Big Bear Lake Troutfest is right around the corner coming up Oct. 2-3, and everything is seemingly falling right into place to set the stage for a great two-day trout derby. Water temperatures are dropping with cooler night temps in the high 30s and low 40s and the dissolved oxygen levels are improving with each passing day. Pair the vastly improved conditions with two larger-than-usual trout plants just ahead of the event, and things are certainly looking up at the alpine fishery.
"We've managed to secure a couple really big loads of trout with some really big fish," Mike Stephenson from the Big Bear Municipal Water District told WON this past week. "These two stockings are coming from Calaveras and there are some really nice fish in there. It's gonna be prime time come Troutfest, that's for sure."
The trout scene itself is starting to shift with the official flip to the fall season coming this week. The falling lake temps are certainly having an impact already, with trout on the move and getting more active as the days go on.
"After hugging the waters near the dam for most of the summer, the fish are moving pretty rapidly to the east now," Stephenson said. "The fish are really starting to spread out now. They'll be all the way to the observatory by tournament time, if not to Windy Point."
As far as tactics to go with come the first weekend of October, Stephenson offered up the following: "A good method that time of year is a nice, good drift with PowerBait, nightcrawlers or even a Mice Tail. That's kind of a method that a lot of top guys don't really talk about a whole lot that really works well in the this time of year. And of course, the leadcore guys trolling at anywhere from 10 to 15-plus feet can also do really well too. Come October, the weeds will be dropping off more, and Carolina rigs with 2- to 4-foot leaders with either dough bait or inflated 'crawlers should be working really good for the shore guys."
While the East Launch Ramp has been closed since the national forest closures earlier this month, the West Launch Ramp has quite a bit of additional parking space and it's currently plenty deep for easy launching, according to Stephenson. "Make sure your boat is clean, drained and dry to make things easier for everybody so we don't have do go through the whole decontamination process. Just make sure the boat is really clean and dry and that will save a lot of time and effort that can be easily prevented on the boater's part. We'll be going extended hours from 6 a.m. to 5 p.m. on Friday and Saturday (Oct. 1-2) for the tournament folks for pre-fishing and the first day of the tournament," he concluded.
Anglers can sign up for Troutfest at WONews.com under the Events tab or by calling tournament director Billy Egan at (949) 366-0248, with entry fees at just $75 for adults and $50 for kids 15 years of age and younger. Registration will be on Friday, Oct. 1 from 5 to 9 p.m. at the BBWMD parking lot, where goodie bags and official event hats will be dished out to the first 500 anglers. There are lots of other prizes up for grabs at Troutfest, highlighted by the Grand Raffle Prize of a 15-foot Klamath Advantage aluminum boat with a Suzuki 20hp outboard going to one lucky angler who simply has to just register for the derby in order to be eligible to win the prize boat, valued at over $13,000.