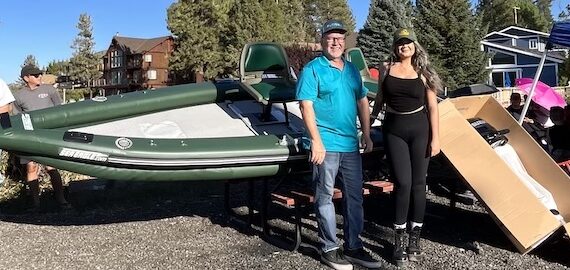 BY MIKE STEVENS
BIG BEAR LAKE— Conditions lining up for an ideal WON Big Bear Troutfest powered by Suzuki can be traced all the way back to that monster 2022-23 winter. Those storms delivered the monstrous snowpack that powered the creeks feeding the lake bringing the water level way up and boosting the overall quality of the fishery. That resulted in respectable fishing for most of the summer, and in the month leading up to Troutfest, fall arrived and cool daytime and overnight temps brought the water temperature down activating both holdover trout and those that arrived via heavy stocking just before the event.
It's safe to say the stage was set for one of the greatest (conditions-wise) Troutfests spanning the event's 18-year history.
Calm mornings with a slight breeze in the afternoons under bluebird skies greeted just under 500 anglers on hand to take part in this fall tradition centered around a family-fishing atmosphere capped off by an incredible prize haul that includes a Klamath/Suzuki boat and outboard Grand Raffle prize, piles of sponsor products both as prizes for top anglers as well as the general raffle and cash.
Speaking of that prize boat, Troutfest anglers were stoked to have it back as the centerpiece of the award ceremony after a 2022 event that didn't have it due to supply-chain issues. The 2023 WON Big Bear Troutfest marked the return of the boat-and-motor that was awarded to the participant who simply had his number called in the Grand Prize raffle, and that lucky winner was James Toy. The Klamath 15-foot Advantage aluminum boat is powered by a 20 horsepower Suzuki outboard and carries a value north of $12,000.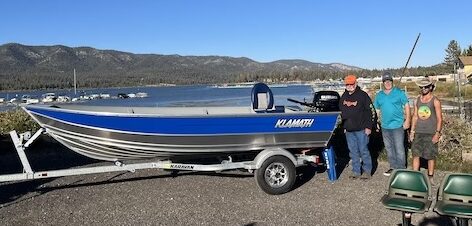 Troutfest organizers brought in the Suzuki Spin to Win prize wheel in 2022 to fill the gap left by the lack of the prize boat and it was so well received, it was brought back this year in addition to the return of the prize boat. In that portion of the awards ceremony, Troutfest anglers who had their number called in the raffle came up and spun the wheel for chunks of the $2,500 ponied up by Suzuki until it was gone.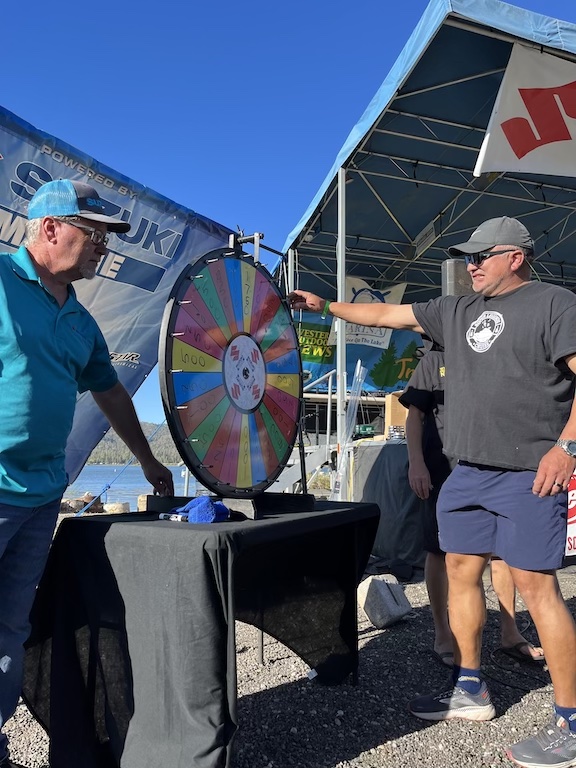 As for the fishing, the heaviest 2-day total was two limits (10 fish) totaling 20.27 pounds, and that haul was compiled by Julliat Limon in the junior female category. She was the only one of the 495 Troutfest participants to turn double-digit stringer weights on both days. Second place went to Jacqueline Barajas (adult female) who weighed in 18.56 pounds of trout. Over 50 anglers brought over 10 pounds of trout to the scale in the 2-day derby that stands as one of WON's longest-running family events.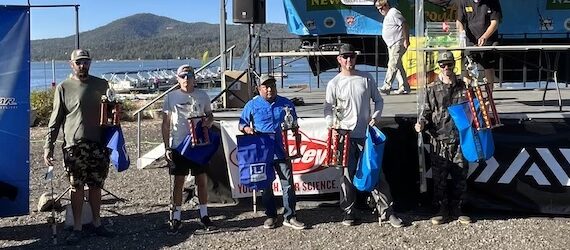 In the Adult Male category, the top 5 total weights from two days of fishing were: Sean Kinney (18.28 pounds), Josh Liebel (17.49), Victor Garcia (17.28), Daniel While (17.10) and Jason Reed (16.98).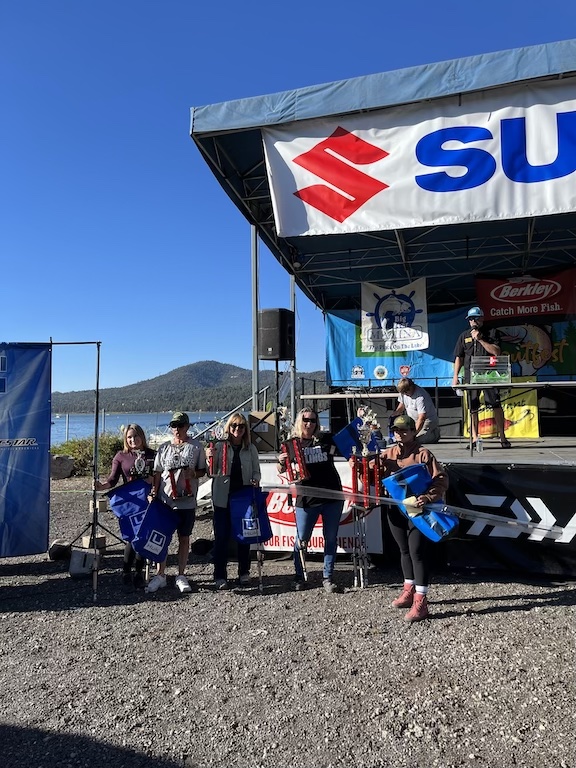 The top 5 Adult Female anglers were Jaqcueline Barajas (18.56), Bobbie Blacksher (14.71), Marilyn Lucchesi-Alger (13.14), Debra Marty (11.59) and Janelle Garcia (11.45).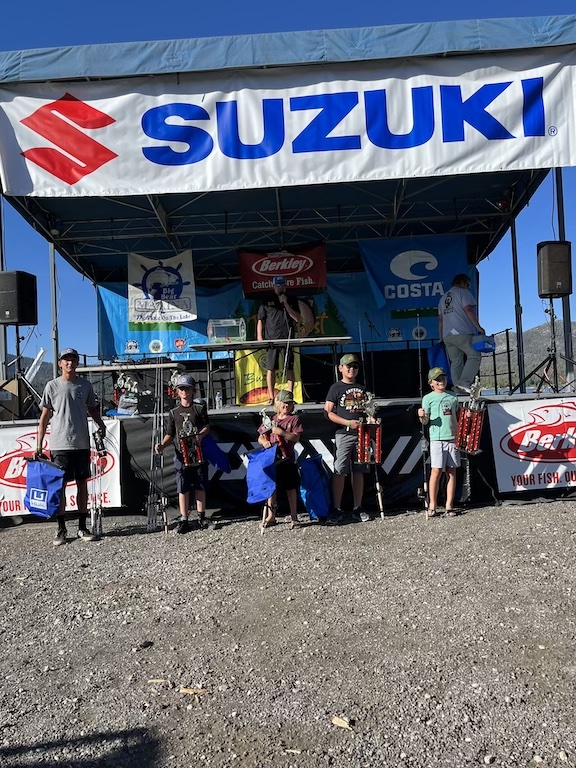 Top Junior Male Troutfest anglers start with Bode Johnson (16.83) in first place followed by Kenji Lee (15.49), Gary Faiello (11.89), Brayden Black (9.76) and Evan Parilla (6.52).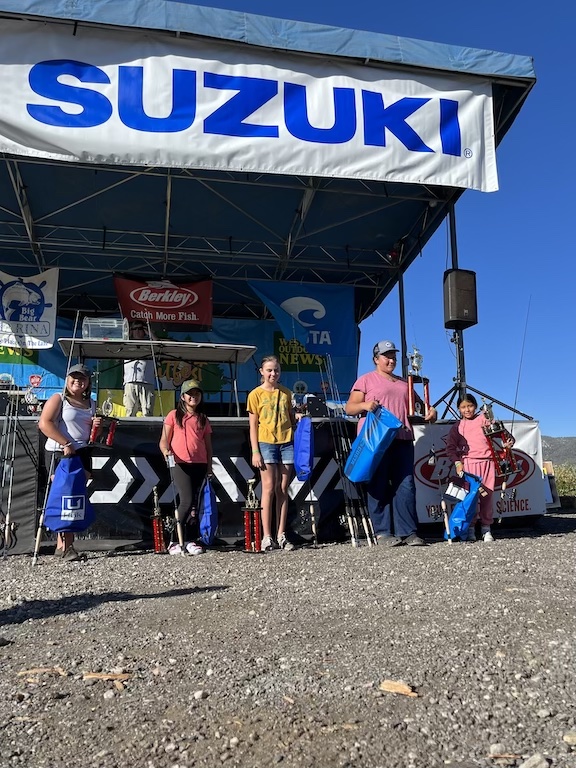 The top Junior Female anglers lead with the overall winner, Julliat Limon (20.27), then it's Haylee Soria (14.86), Giana Gomez (14.45), Avery Quick (8.36) and Makenna Travanty.
Sponsors are a huge part of all WON events, and they definitely delivered atthe 2023 Troutfest. In addition to those huge contributions from Klamath Boats and Suzuki Marine, Sea Eagle awarded an inflatable Fish Skiff 16 to the angler catching the biggest fish of the event. That boat also came packing a Suzuki outboard, and it was awarded to Mackenzie Bentson who landed a 3.40-pound Big Bear Lake rainbow.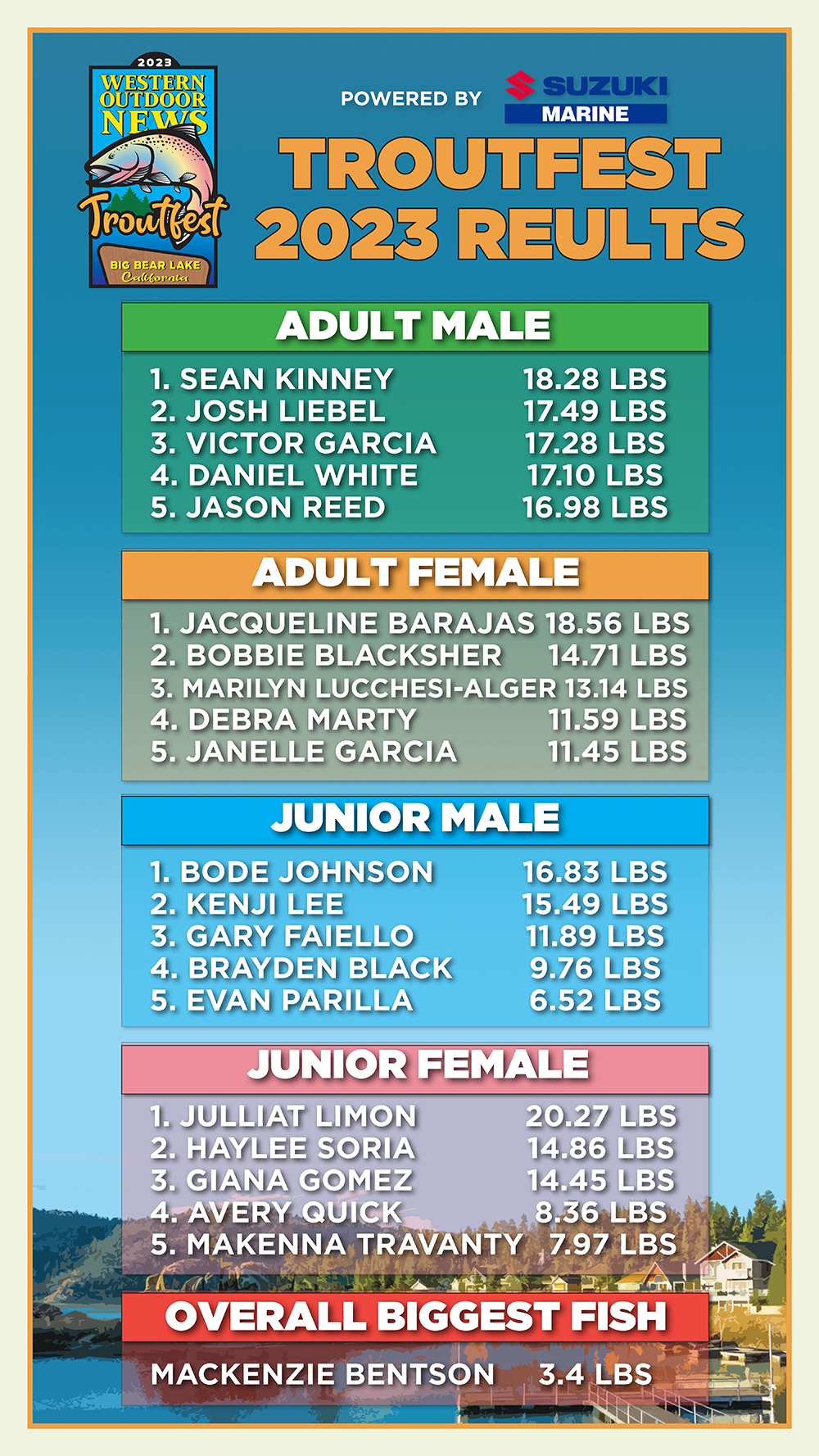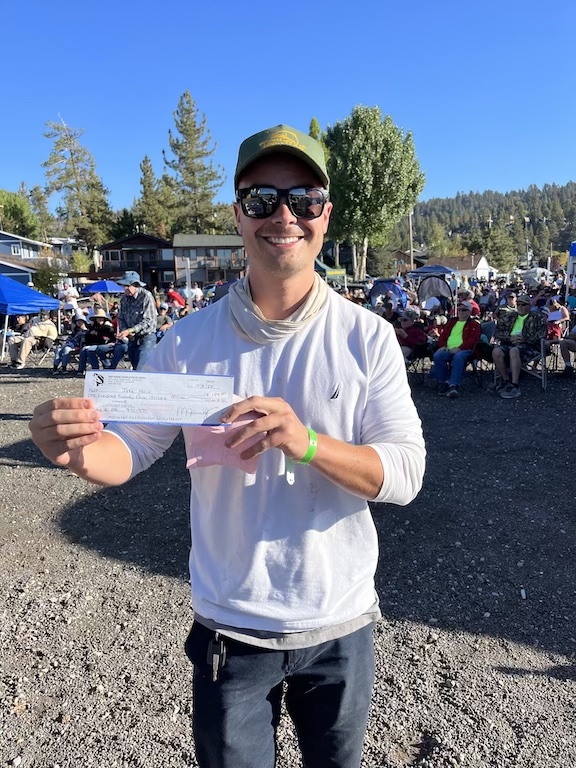 Other sponsor-supplied for the raffle, goodie bags and otherwise came from Berkley, Pflueger, Fenwick, Daiwa, Costa, Yakima (Rooster Tails), Thomas Lures, The Mook Lures, Global Fish Mounts, Speeding Bullet Lures and Big Bear Sporting Goods.
The 18th-annual WON Big Bear Troutfest powered by Suzuki also wouldn't be possible without the rolling-out-the-red carpet and behind-the-scenes legwork done by Visit Big Bear (BigBear.com). WON's partnership with Visit Big Bear is rock solid, and Troutfest participants and sponsors can count on them in our corner for years to come.