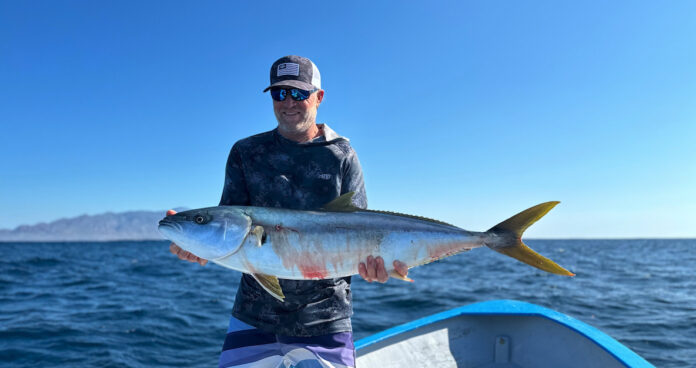 BY BILLY EGAN
WON Tournament Director
CEDROS ISLAND— Most  Southern California saltwater enthusiasts have heard of Cedros Island and the stories that go along with the name, but not all have had the opportunity to check this epic trip off their wish list.  This year I finally was able to check it off mine!  After working for WON for over 14 years, I had thrown my name in the hat each year to be the WON guy to take our charter clients to the famous fish-catching Mecca, but never had the opportunity.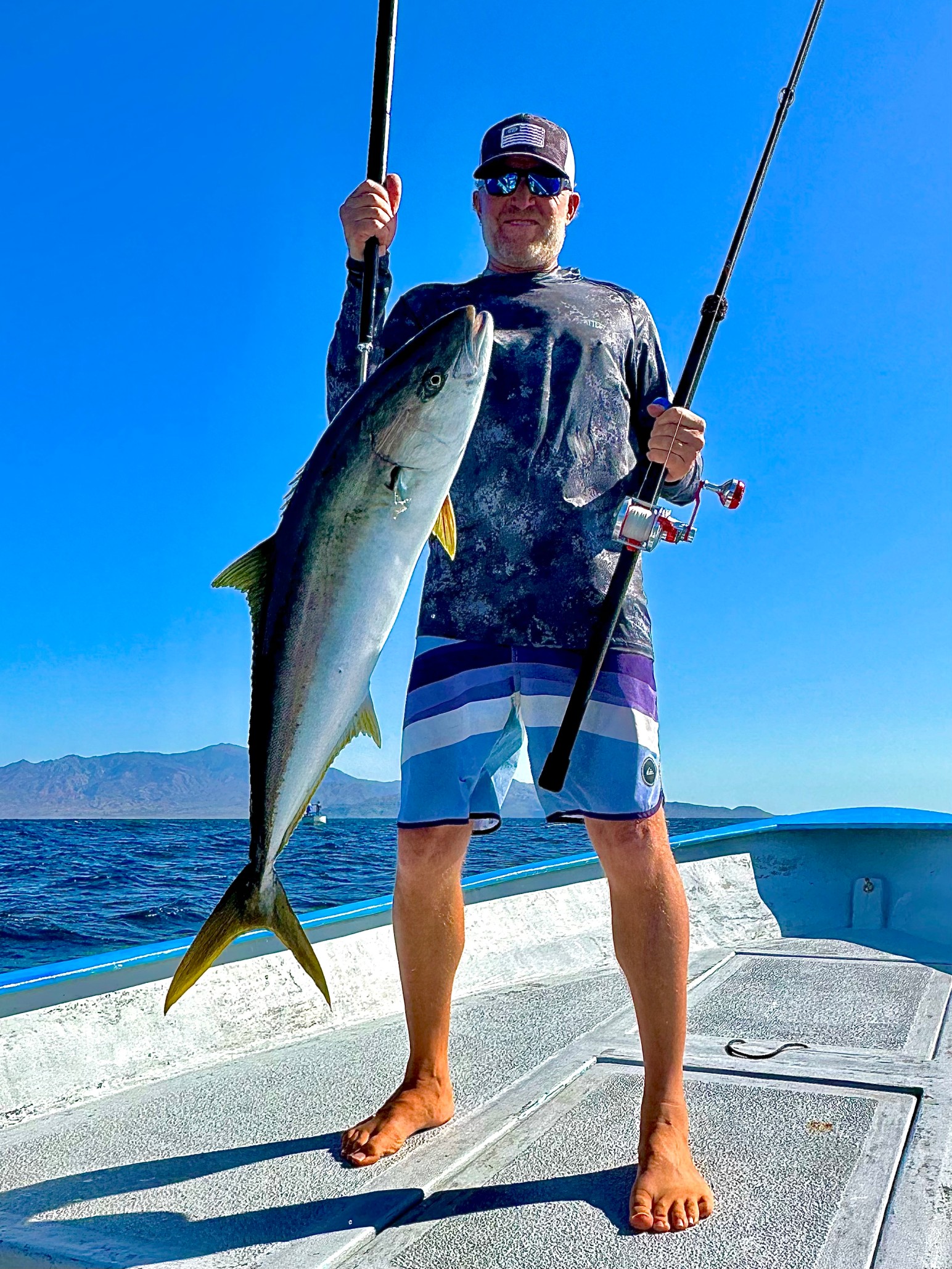 After years of seeing how the previous trips were highlighted by unreal yellowtail and calico bass fishing, I was feeling like a kid at Christmas, and thinking about being able to go and see it for myself caused some sleepless nights.
The process of getting there and making sure everyone had all their documentation and gear in check was an ordeal, but the staff at Cedros Outdoor Adventures (CedrosOutdoorAdventures.com) handled everything with style and class. We all met at the Cross Boarder Express (CBX) and were greeted by a COA member at the terminal once we crossed over into TJ.  The staff helped us load into a van that took us straight to the 12-seat plane and we waited a short time for our documents to be approved. Shortly after we were all aboard for the short 2-hour flight with our gear.  I was able to sit in the cockpit with the pilot for an exceptional view.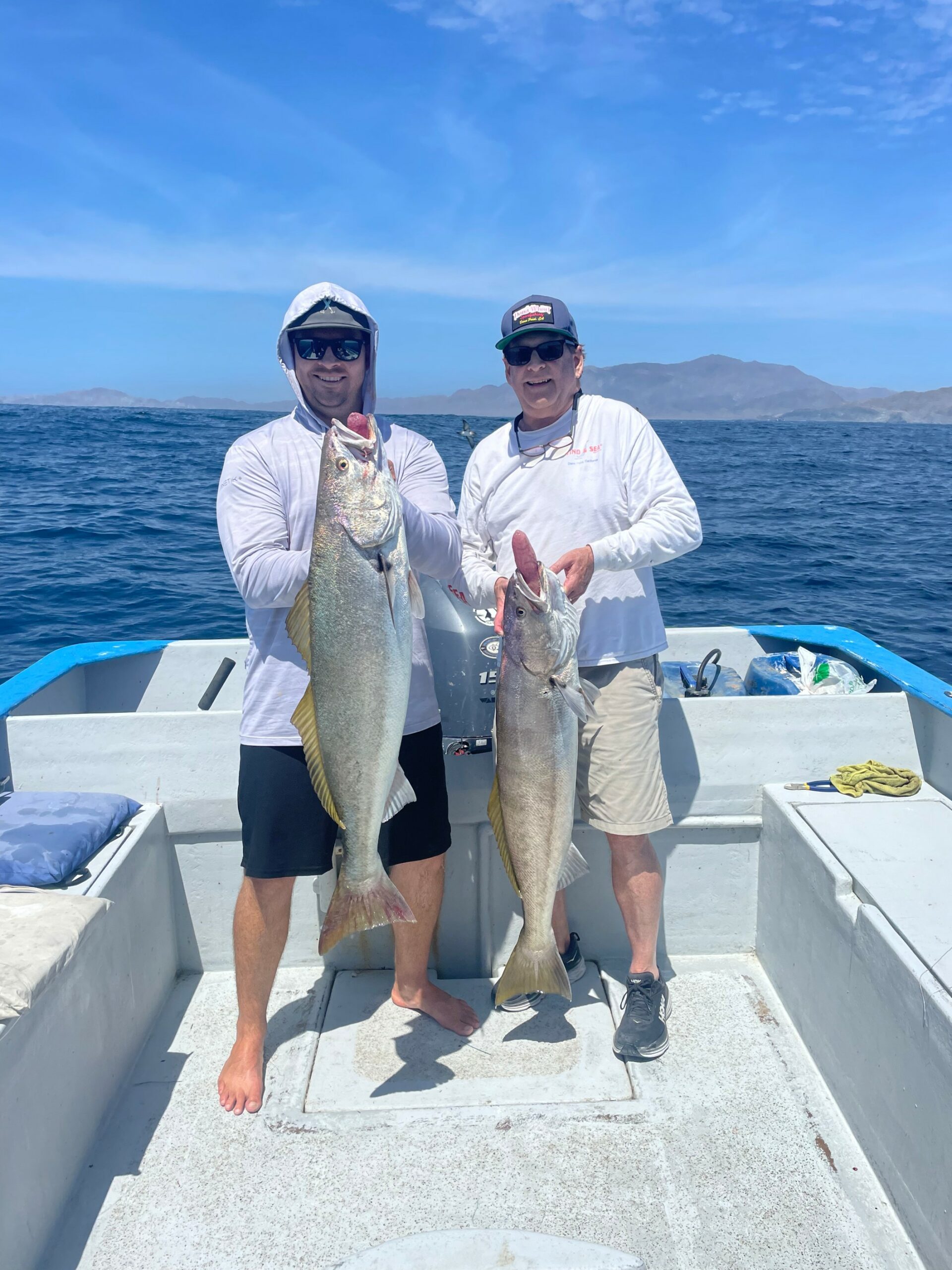 Once we landed, we were  greeted by staff with cold beverages and shuttled off to the compound. A short time later we arrived to fresh plates of authentic Mexican food.  We sorted out our room arrangements and wasted no time getting our gear ready before we hit the water for our first afternoon session.  The staff and captains are top notch and all attuned to serving their clients with the best service available.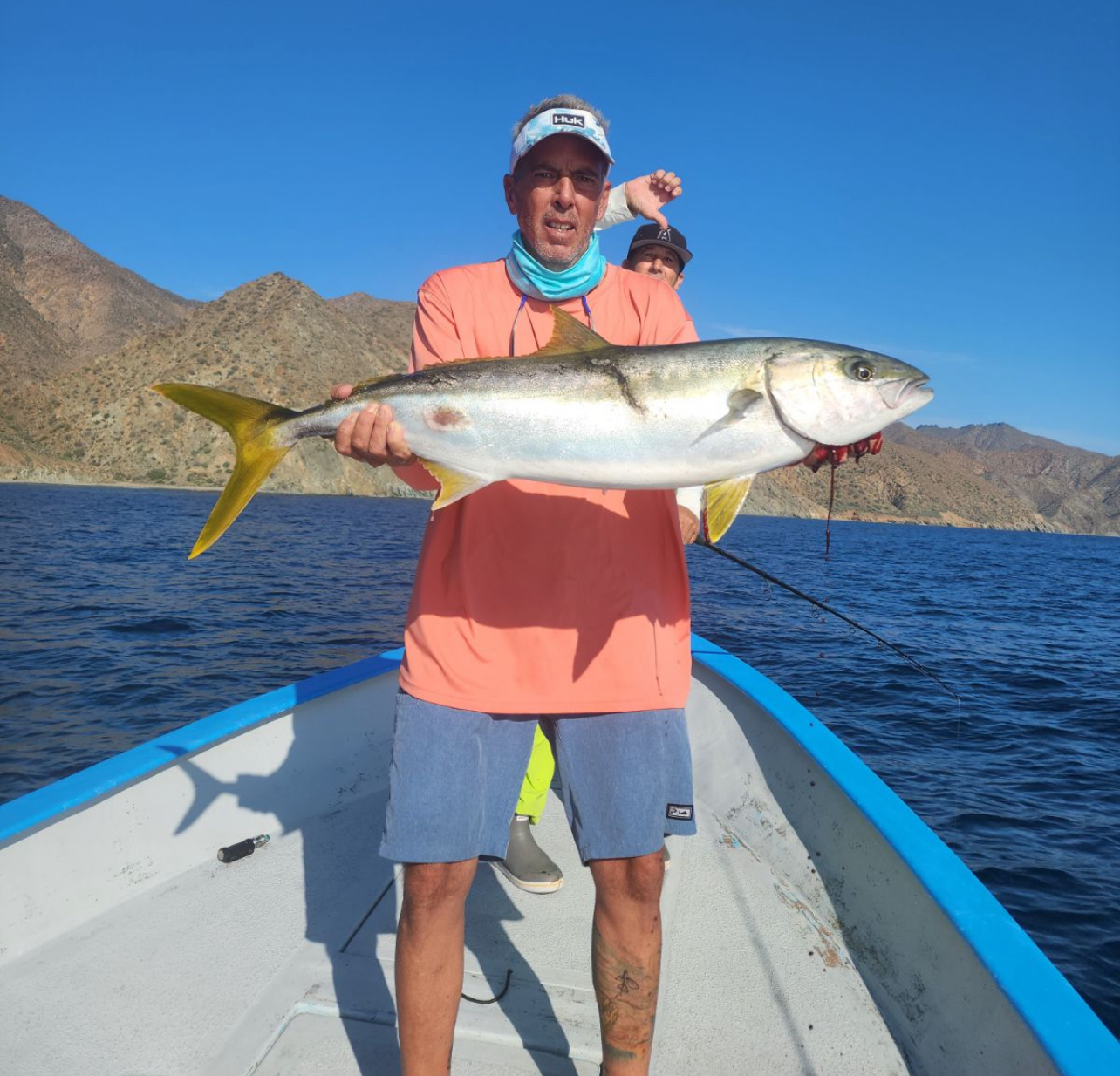 It didn't take long before we were casting our irons and setting out flyline baits to test the local Cedros bruisers. The bite was red hot, and all three of us aboard the panga were ripping lips and loading up the kill bag with quality yellowtail.
With the first day behind us, we came back to the marina to unload our catch and make our way back to the compound for a quick dinner before going to bed to rest before our first full day of fishing!  All I can say is you better be ready for some sore arms and hands after fighting all these homeguard yellows and calicos that surround this beautiful fishery.  Bring your muscle creams and Advil, because even those with the best of physical conditioning will take a beating fighting these amazing fish.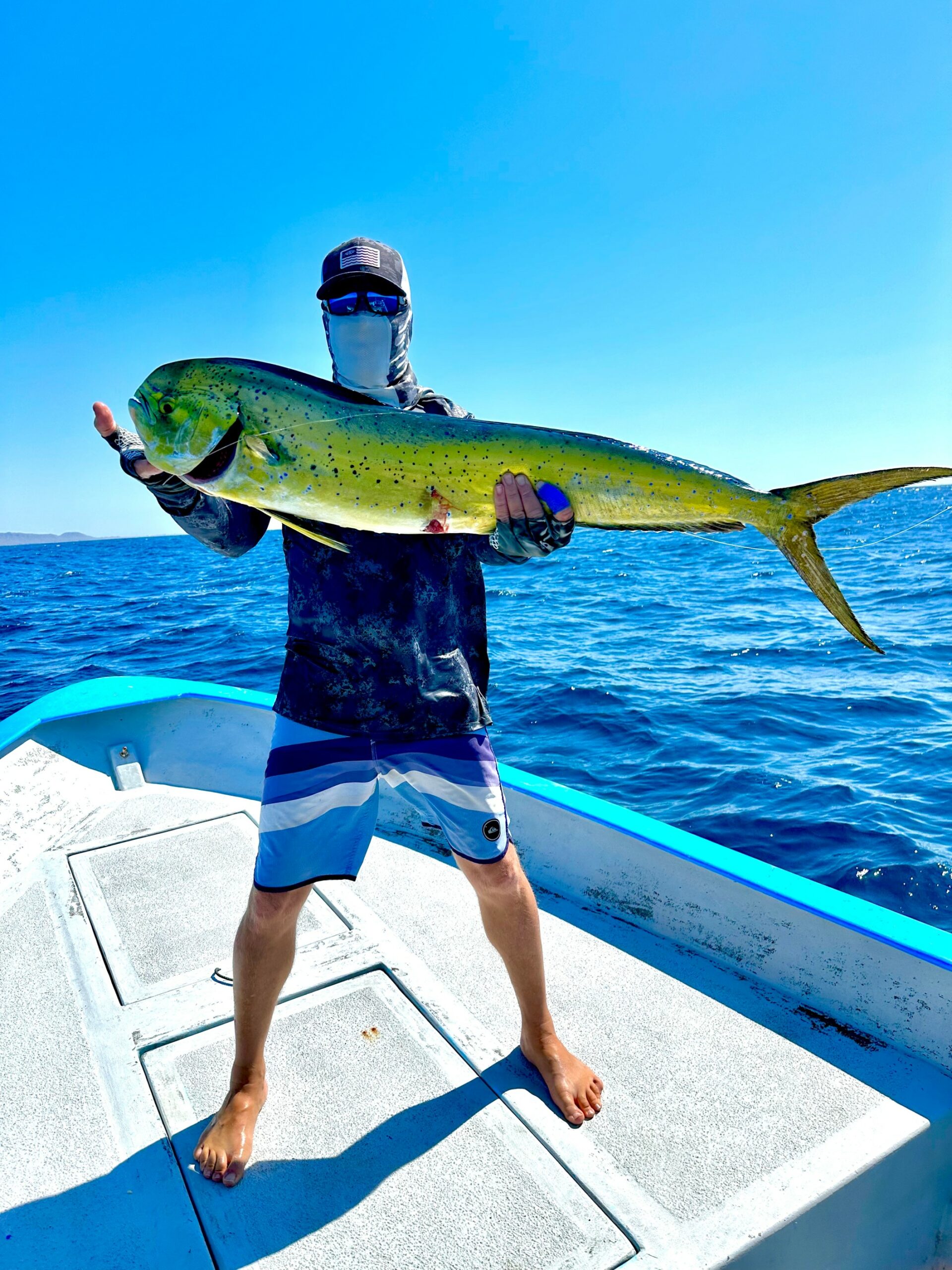 As a group, we all had the same stories to share each night after a day of slaying fish.  It's important to remember that we only needed to keep what we could eat and carry back home with us after the trip was completed. The hospitality and food was top notch and was very much needed for the energy it took to keep fighting these fish.
During the trip, we had multiple shots at dorado and white seabass as well as yellowtail and calico bass. A few of us were lucky enough to break our personal best yellowtail catches during this trip and made memories that will last a lifetime.
I can't say enough about the hospitality and customer service put forth by the Cedros Outdoor Adventures, and I highly recommend you cross this trip off your bucket list if you get the opportunity. I can't wait for Cedros 2024, which might still have a spot open…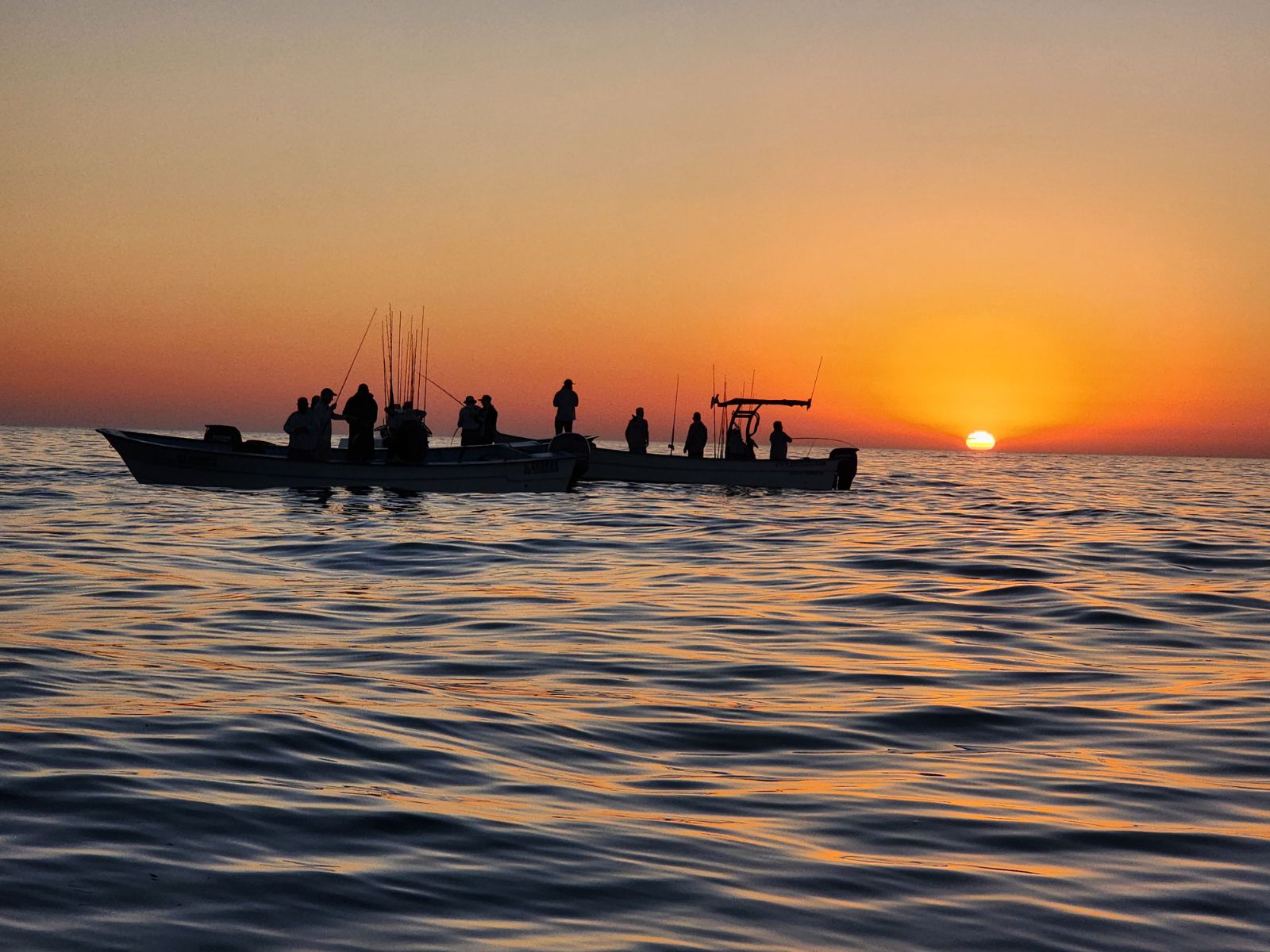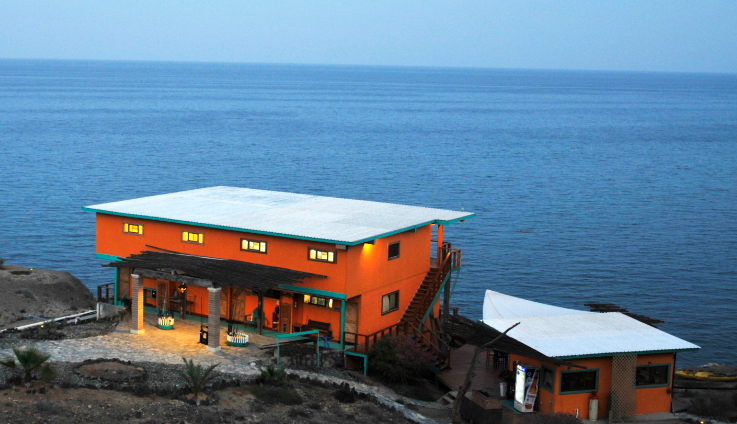 Stay tuned for our WON 2024 Cedros Outdoor Adventures trip date and sign-up information, or if you would like to book a trip of your own, visit:
https://cedrosoutdooradventures.com/