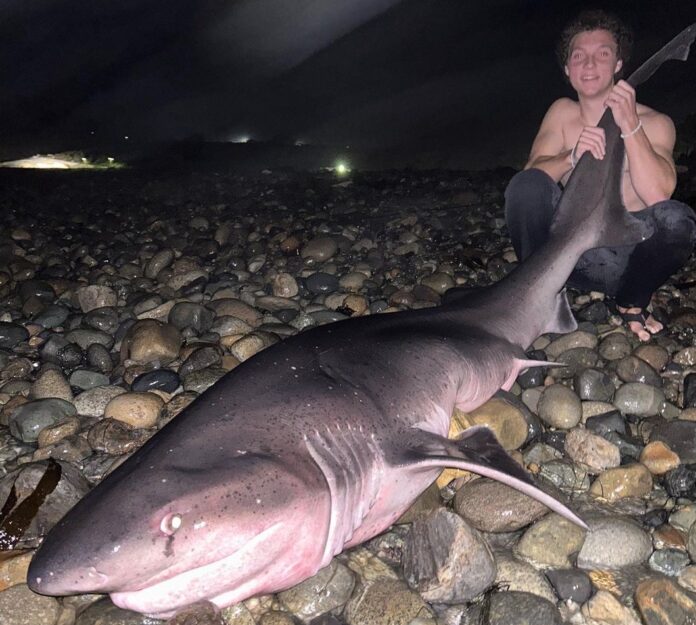 CALIFORNIA – Surfcaster Kai Rivera wondered what had tried to eat the soupfin shark he'd just landed, and he had a clue shortly after when something giant picked up his casted bait. One long, grueling fight later, a potential record sevengill shark provided the answer.
Fishing in Southern California, the 18-year-old and his fishing buddy scored some solid soupfin sharks on casted baits before the 300-pound-plus, 9-foot, 7-inch sevengill found his yellowfin croaker head. Kai was using a Daiwa BG MQ 20000 spinning reel spooled with 30-pound mono and an 11-foot Shimano Speed- master medium-heavy rod with a 9/0 circle hook rigged on a heavy mono leader.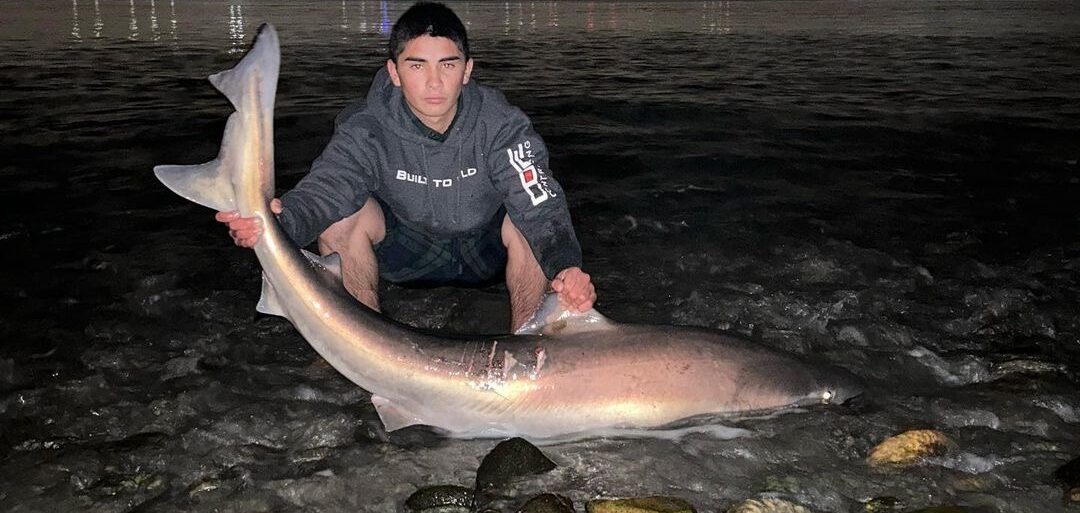 The current all-tackle IGFA world record stands at 342 pounds – a San Francisco Bay- caught fish with a length of 9.5- feet, putting it at a very similar length-weight to Kai's fish.
Kai and fishing partner Cooper Maio decided to release the giant: "The fight was 1 hour 45 minutes and, most importantly, it swam off strong. For the weight, I'd guess 300 pounds, maybe more," Kai told Western Outdoor News.
The use of spinning gear to land and release such a large fish from the shore makes the catch even more impressive, with most large sevengills caught on heavy conventional gear around deep bays and reefs on a boat.