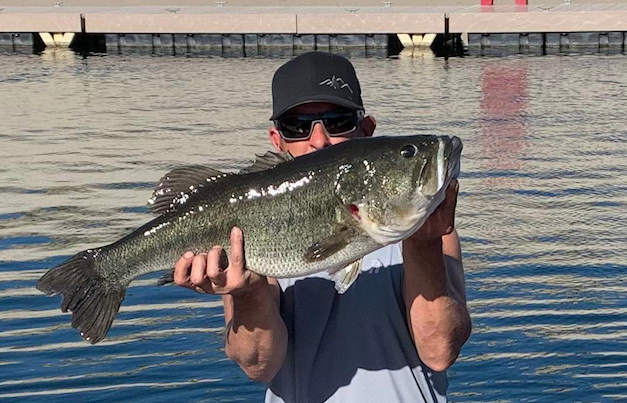 BY MIKE STEVENS
LAKESIDE – Just when bass anglers thought they were all-in on the deep-water, finesse-bait winter grindfest, some quality largemouth went rogue and moved shallow at San Vicente Reservoir. Who knows why they decided to creep unseasonably shallow, but it's a welcome bonus this time of year at San V, especially for the angler took advantage and stuck a double-digit model.
As intel was being compiled for Western Outdoor News late on Sunday, there was a rumor of a 10-plus out of San Vicente but that was about it. By Monday morning, WON was able to confirm the catch by tracking down the angler.
Chris Puth of Mira Mesa was working a squarebill crankbait on a point when he connected with a bass that tipped the scale at 10.4 pounds.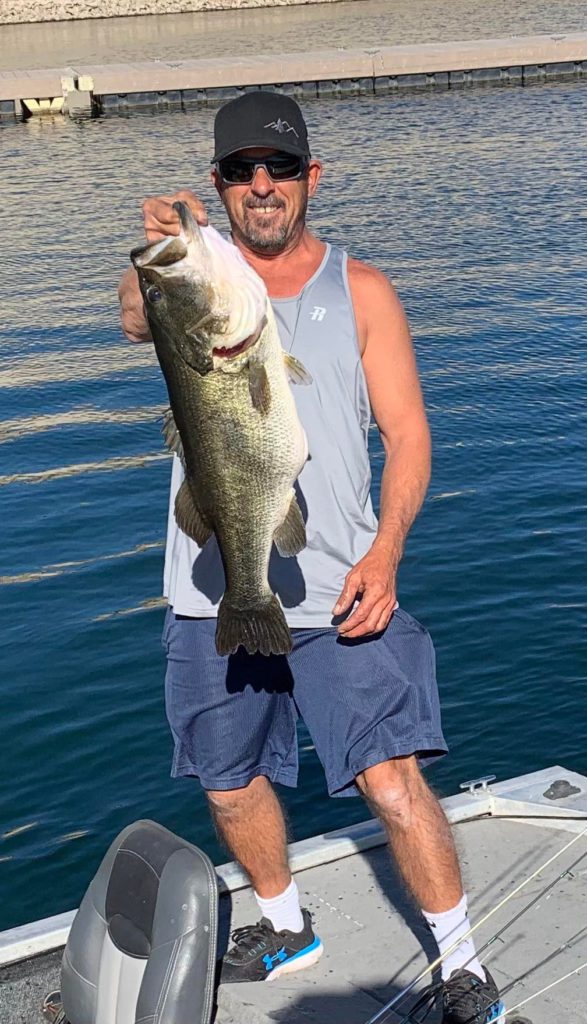 "I got a limit yesterday all on reaction baits in shallow water," said Puth. "I had to search for the bite and reel slower and give them time to hit."
Puth recently moved to the San Diego area from Northern California where he has plenty of big bass under his belt including a pair over 10, but this was definitely his biggest since moving to Southern California. He told WON he's working on getting dialed on San Vicente and El Capitan, and he also sent a flurry of follow-up photos of the better fish he caught at San V throughout November. All were above average for San V – especially this time of year – but even more surprisingly, they were all caught on reaction stuff.
Lake staffer Ken Hemer also told WON about the flurry of shallow biters, but he also said the bulk of the largemouth population remains scattered at various depths down to 50 feet. Those deeper bass are being caught on drop-shots, shaky heads and ice jigs. The water temperature at the surface of San V is 63 degrees.