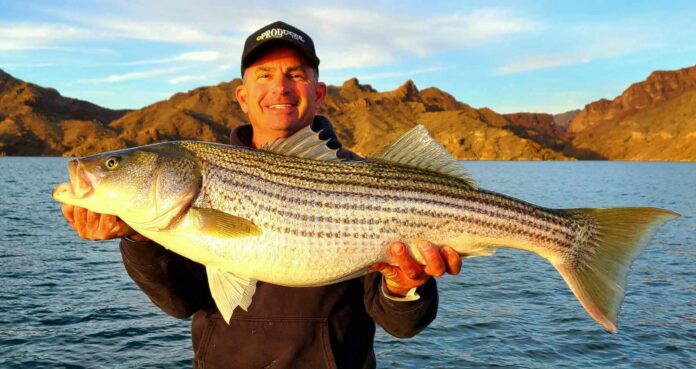 BY MIKE STEVENS
LAKE HAVASU CITY – Less than a month away from the annual WON Striper Derby at Lake Havasu (May 6-7), a former winner and a regular top-10 finisher in that event spent Easter weekend on the lake tuning up by pulling on big numbers of stripers, including some double-digit models.
Kenny Baldwin linked up with Striper Derby partner, Dan Dee, on Havasu, and both anglers were able to ring the double-digit bell. The former Striper Derby champ, Baldwin, won the weekend with a 20-pound, 8-ounce lineside and a 10-12 for good measure. Dee clocked in with a striper that tipped the scale at 13 pounds, 14 ounces.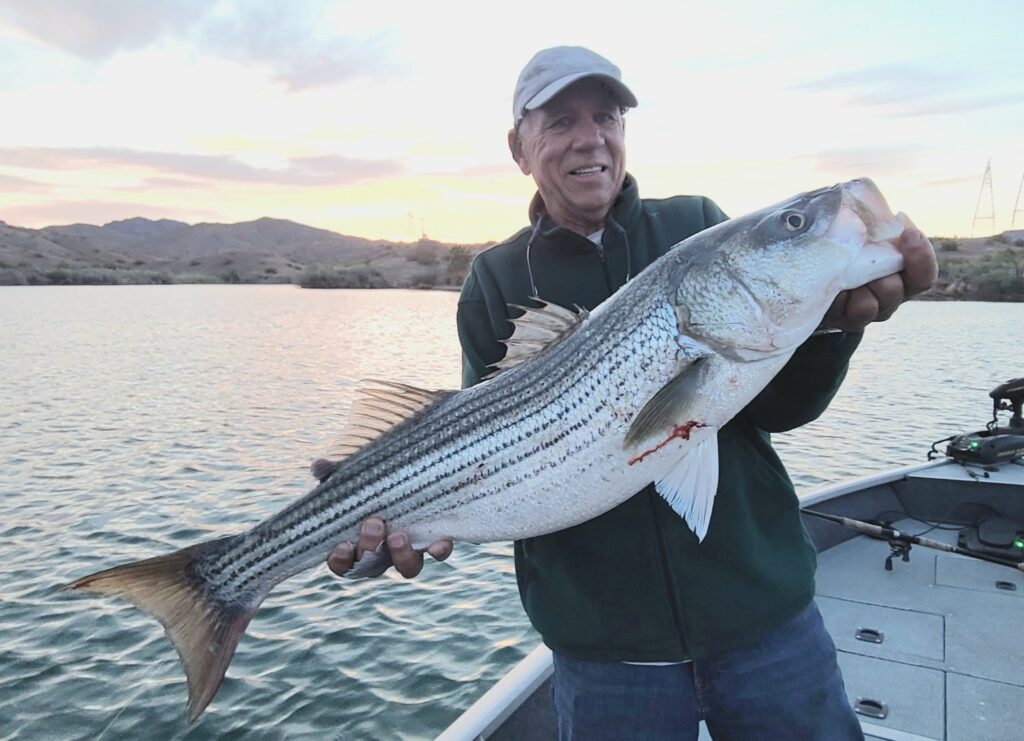 Both anglers were flycoring (trolling with leadcore line) Producer Flies which is a tactic this duo tends to lean on at Striper Derby. At last year's event, they were back and having breakfast with their limit of stripers before the weigh-in tent was even put up. They will be among the favorites out there this year.
         For more info on WON Lake Havasu Striper Derby and to sign up, visit WONews.com and find it under the TOURNAMENTS tab.