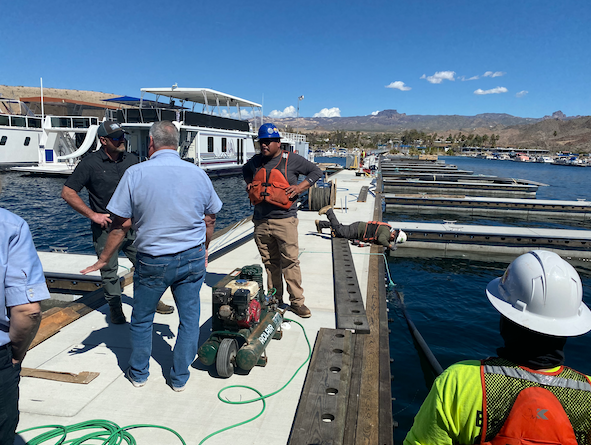 BY MIKE STEVENS
LAUGHLIN – Katherine Landing has been undergoing some serious upgrades that will make the full service marina and resort an even better headquarters for the WON BASS U.S. Open and Laughlin Open events. It's exciting news for WON BASS anglers and staff alike who had already recognized the spot as an ideal centerpoint for these tournaments.
"We are doing are doing a complete rebuild of the fuel dock at Katherine Landing, new sections of very nice Bellingham (Marine) docks, new fuel lines, new pumps and a new fuel dock building," said Jeff Brown of Vista Recreation. "We expanded the café to include a small bar area and are continuing to upgrade the meeting/events room for bass club gatherings,  jeep clubs, etc.  It's all being done as part of our partnership with the National Park Service to continue to improve services and facilities at Katherine Landing."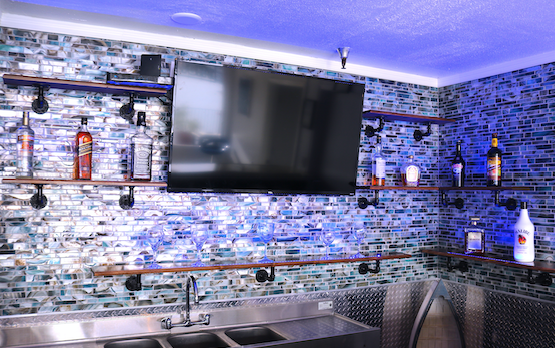 The inaugural WON BASS Laughlin Open was held out of Katherine Landing, and it was so impressive on all fronts that chatter suggesting the U.S. Open could be held on Lake Mohave out of there started as early as Day 1 of Laughlin Open competition. Due to extremely low water levels at Lake Mead, the U.S. Open was moved there in 2022 where it will also be held this year and possibly for years to come.