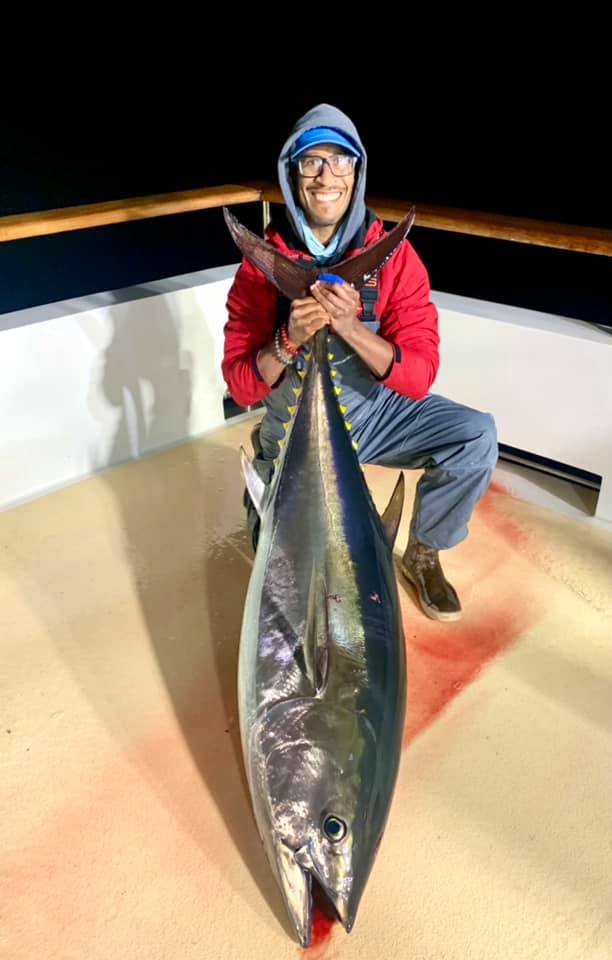 BY MERIT McCREA
SAN DIEGO/OCEANSIDE — The week kicked off great offshore. Then came the wind. By Saturday, the westerlies had eased a bit and a few daring charter groups headed back out to see if it was still on the chew. What had been numbers of 50-pound class fish became mostly monsters of 100-pounds-plus, and that meant overall numbers dropped commensurately.
The local full-day fleet, which had been fishing blue water, took a precautionary turn toward the islands and found yellowtail cooperating nicely. It started with the San Diego taking 24 to deck 41 of the 10- to 20 pound fish Saturday and by Sunday the whole 5-boat fleet was in the area. Good numbers of barracuda and a few bonito and bass also went in anglers' bags.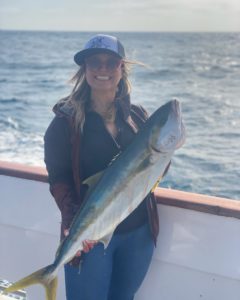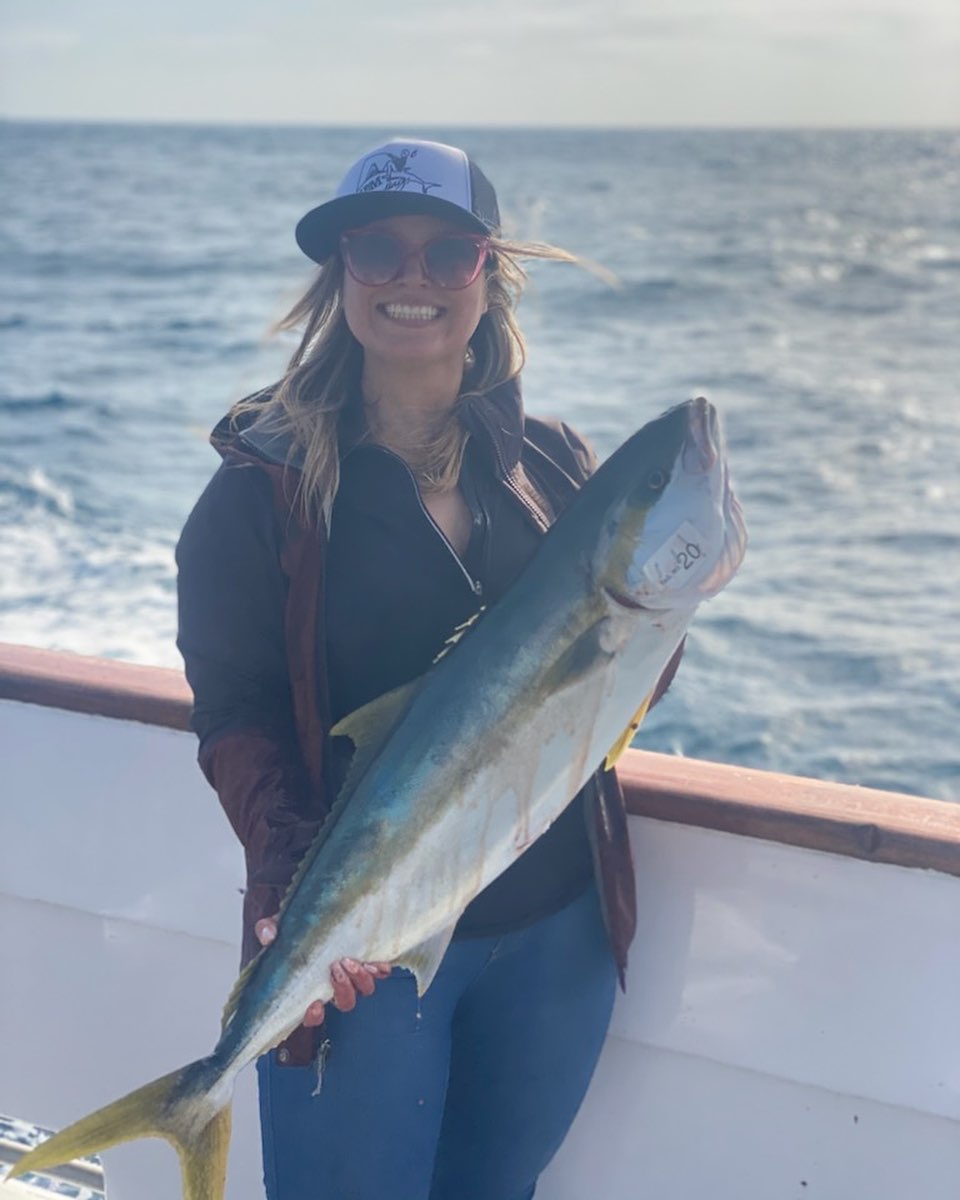 Stand-out scores Sunday included the Pride with 14 folks winding up with 51 forks. The Outer Limits, however, had a 2-day prior to the breeze for two-day limits of both bass and yellowtail.
The basics of island tackle consisted of a passport, a 30-pound fly-line stick and a 40- or 50- pound yo-yo iron rod and reel.
For the few who took advantage of calming seas offshore, they found what had been limit fishing on 50 to 70 pounders had become a tussle with 100 to 200 pounders on the heavy tackle. For example, the American Angler fished Monday for full limits for 29, then again Saturday for just 6 fish, all from 120 to 224 pounds.
Sunday Capt. Jeff Spafford of the Outrider posted, "Where is everybody? The Outrider crew are out on a 2.5-day that departed on Friday (all other boats canceled) and are pretty much alone putting 80- to 180-pound bluefin on the boat this morning! They had 11 tuna (all 80 to 180 pounds) for 9 anglers as of 7 a.m. this morning!"
As of 12:30 Sunday, the Polaris Supreme had 9 tuna, with 8 of them being triple-digit models from 100 to 205 pounds. The best bite had been at night through the early morning hours.
Heavy tackle and the glow iron was the ticket.
On the coastal half-day scene, results were from a few bass and rockfish to full-on calico snap. Thursday afternoon 24 anglers on the New Seaforth put on 120 for full limits.
Local was the name of the game out of Oceanside too and the SEA Center put a few trips on the water. Top results came from fishing deep when 33 anglers on the Southern Cal pulled in 138 rockfish, 10 whitefish and 22 sculpin. Other outings picked at the bass in shallow with just a few keepers showing up.