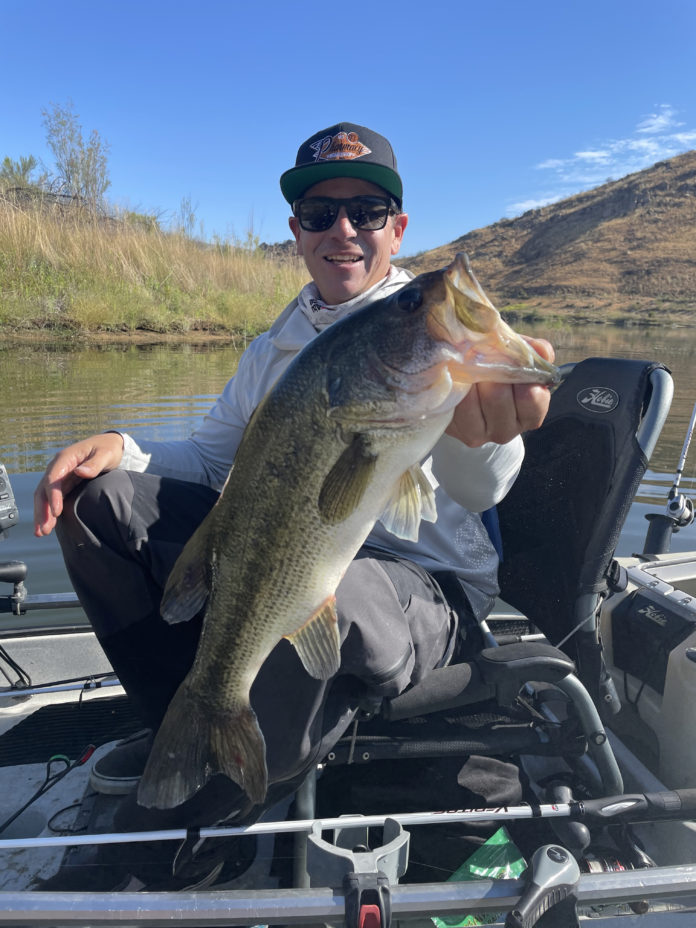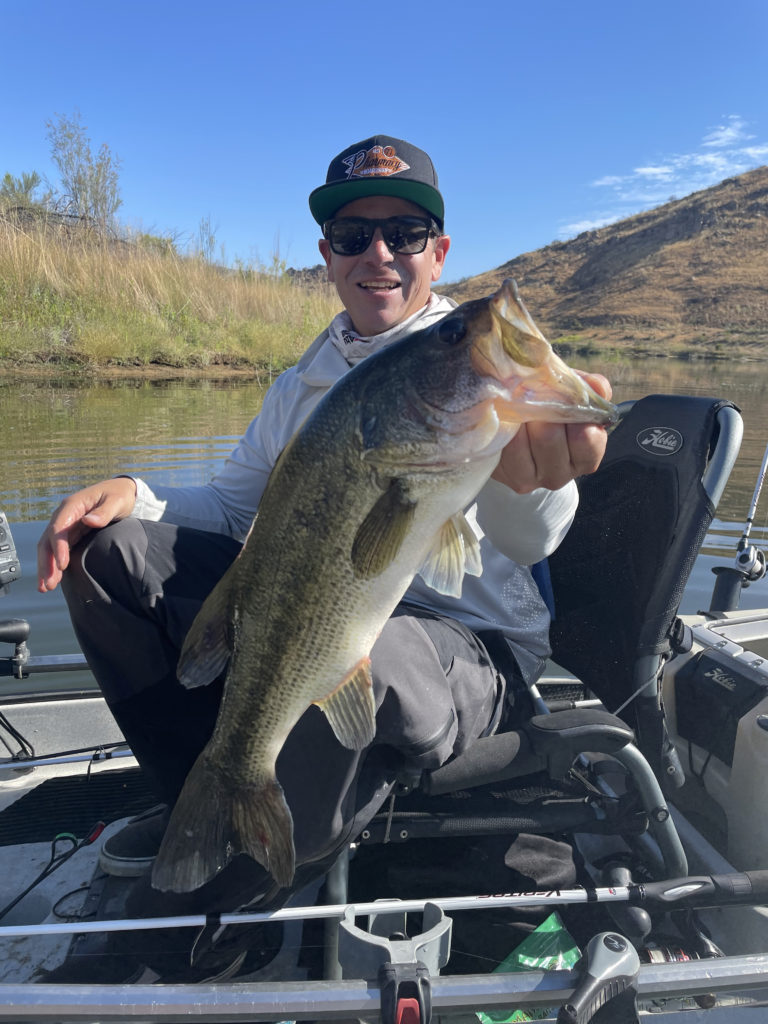 BY MIKE STEVENS
JAMUL – Anglers are putting up triple-digit numbers at pay-to-play Barrett Lake in San Diego county, and while rental boats are available, those certainly aren't the only guys getting them with kayak paddlers and float tubers also getting in on the fishing for northern-strain largemouth bass that has been hot since the lake opened for the season.
Gilbert Hernandez of the Hobie Fishing Team and a buddy hit Barrett under optimal 'yak fishing, and the lake didn't disappoint.
"It's been about two years since my last visit, and with water levels down on my that visit, I was really looking forward to better conditions from Barrett," he told WON. "The float tube and kayak launch spot was much easier than past years due to the water rising, and that elevated water brings more structure and places for big bass to play in. We started with topwater baits and got a handful of fish right out the gate. The fish were aggressive and wanted to play with a popper or (Rapala) Skitter Walk."
Hernandez and his buddy, Ken, also ran into "unbelievable fishing" on Senkos, and he said working those baits slow and low was key.
"We had success on every cast once we found structure like a bush, tree or rock," said Hernandez. "In a kayak, we could gety back in the brush and fish for the big girls in three feet of water. Most of the time we were sight fishing them, and I worked one area with brush for about 45 minutes and pulled 12 bass out with two over 3.5 pounds and one lost over 5. After using all our Senkos we moved on to drop-shot, and it was the same story every cast."
The duo had 50 fish each by 10:30 a.m. and decided to walk the shoreline for the rest of the day. They used crankbaits, plastics and "just about everything else" to end the day with 100-plus bass each when they packed it up at 3:30 in the afternoon.
San Diego angler Eric McIntire of Fishhead Customs was out there on the same day in a tube and had a slower day by Barrett standards, but that's a relative term in those parts.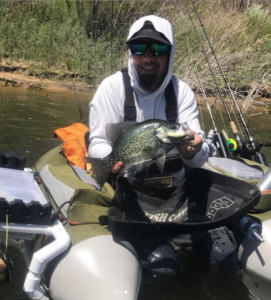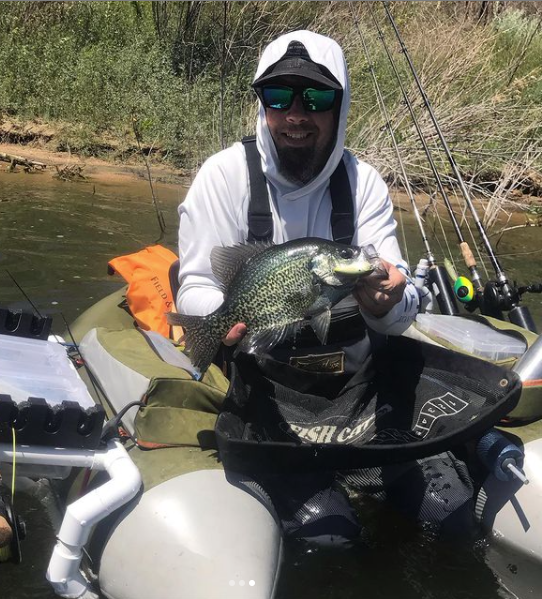 "We stayed pretty close to the launch area (Pigs Point) all day and found fish right away on a custom shad-pattern squarebill and a homemade 3/8-ounce black/blue jig with a Paca Craw trailer," said McIntyre. "My buddy was also getting bit on Senkos and the jig/craw as well, and he got a few to go on a shad-style fly he tied. "We saw some small balls of shad move through, and they were getting blasted so I put on a small custom topwater and got bit on that right away casting into shade pockets. That didn't last long where we were, or I probably didn't stick with it long enough. I heard of guys on topwater bites all day way up the arms of the lake with small poppers and frogs."
Still, McIntyre whose custom-painted lures can be checked out at Instagram.com/fishhead15/ said the bass at Barrett would eat everything they deployed at some level, and he also said the water was a lot cleaner than when he was last there along with plenty more useful intel for an angler looking to get out there.
"I heard reports of shad spawning early in the arms, and those that found them were in wide-open bite. It seems like guys that stuck it out and were able to cover water further from the launch area got into ridiculous numbers," he added. "We had a steady bite all day, and
the jig bite is still really good when pitched tight to any shallow structure with most fish eating it on the initial drop. A lot of the fish had the red gums indicating a craw diet, and shad starting to show now too is a good sign.