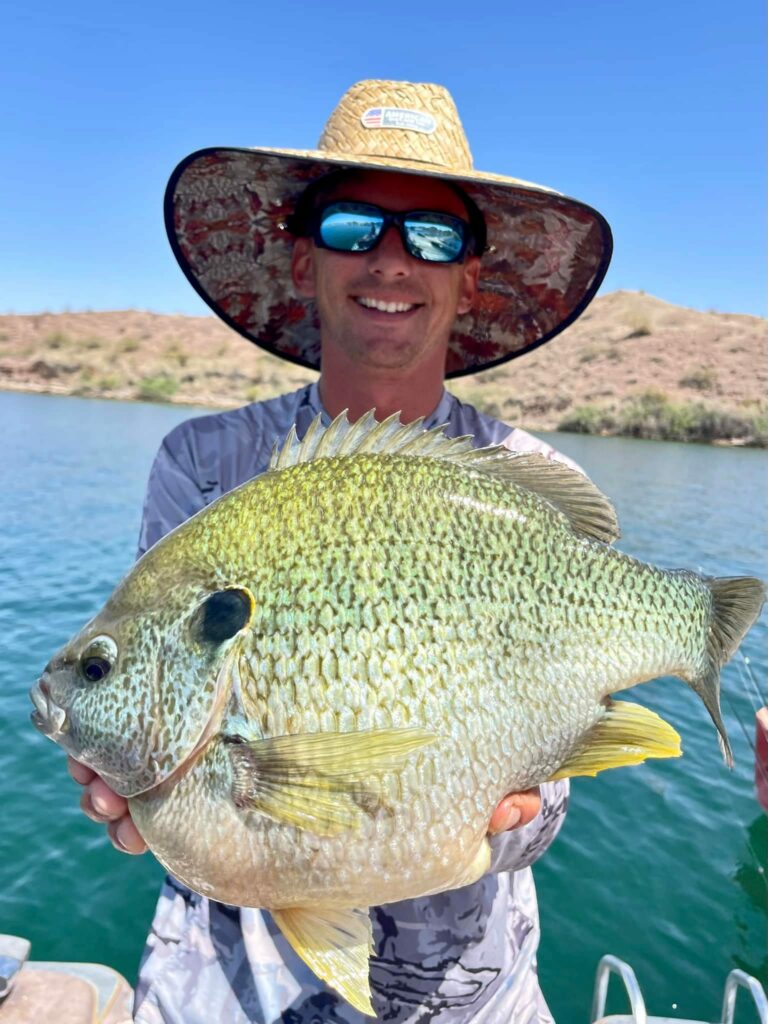 WON Striper Derby produces solid lineside numbers, fish to 18-plus pounds
BY BLAKE WARREN
LAKE HAVASU CITY, Ariz. – 'Tis very much the season, indeed. Lake Havasu's spring sunfish bite is rolling right along, with eager panfish hunters capitalizing on an annual bite that brings anglers from far and wide to what is perhaps the world's best redear fishery. Havasu certainly lived up to its long-standing reputation early this past week, as a monster 5.07-pound redear fell victim to angler Zac Mickle.
"What a FREAK of nature!" reported Mickle. "This fish was insane!!! 16¼" x 5.07 pounds!!! By far the biggest fish I have ever caught! I still can't wrap my head around it."
Havasu is known for its prolific redear fishery, having produced the last three consecutive world record specimens over the past nine years. The latest and current standing record was posted just a year ago this month at a preposterous 6 pounds, 4 ounces by Thomas Farchione, weighed and measured at Bass Tackle Master and checked in at 17 inches long with a 20-inch girth. While over a pound off the record, Mickle's shellcracker was certainly impressive to say the least.
The weekend was also host to the 40th annual Western Outdoor News Striper Derby, which featured very good fishing for the linesides. Overall numbers were again solid, and a handful of fish in the double digits — the biggest of the Derby went 18.12 pounds — kept things interesting throughout the two days of fishing amid hot conditions with next to zero wind.
"A ton of the field said they caught most of their fish between 5 and 7 in the morning and were off the water by 10 or 11 just to get out of the heat," said WON Editor Mike Stevens, who was on hand to cover the event and who will have the full story on Striper Derby in next week's issue of WON. He added that more fish were caught on artificials than in recent years, from topwater and big swimbaits to Alabama rigs and trolled flies. Cut sardines and anchovies also produced more than their fair share of bites as well. Keep an eye out for the full report next week.