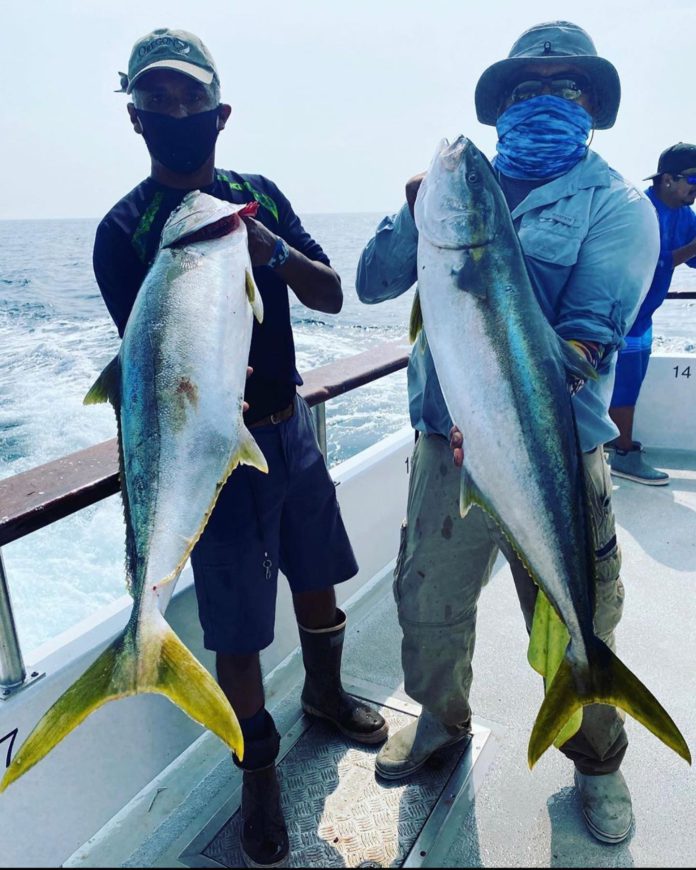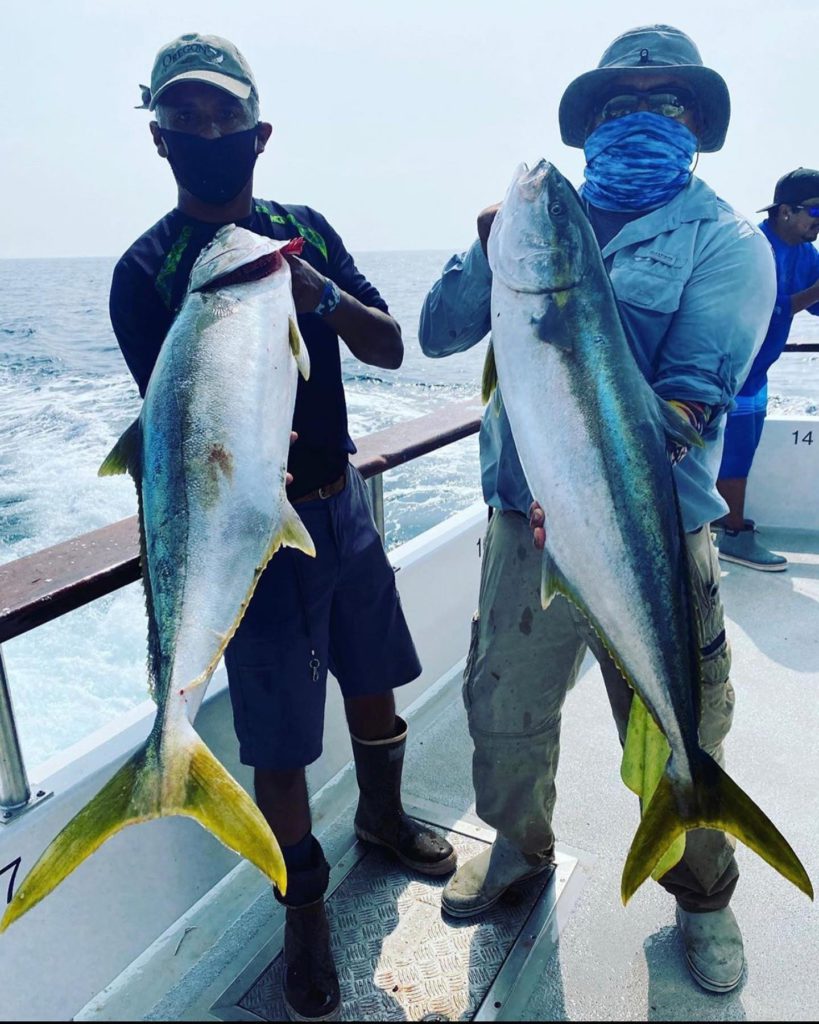 BY MERIT McCREA
SAN PEDRO/LONG BEACH — Water conditions at Catalina Island held warm and clean as coastal waters continued to vary day to day for the San Pedro and Long Beach fleet. This continued to make that island the go-to for ¾- and full-day trips.
Here the bonito bite continued unabated as every boat managed to pull full limits on just about every trip this past week. In addition, there were some solid bass scores and the yellowtail catch continued to slowly get better with each passing day.
The daily catches edged into the 20s on some trips as anglers struggled to land the burly mossbacks.
The outer islands each provided some nice catches. At Santa Barbara Island the target was yellowtail and newly opened reefs provided some nice bottom biter catches too.
San Nicolas Island was the go-to for the best of the rockfish, sheephead and ocean whitefish, while San Clemente Island also saw some nice yellowtail catches backed up by excellent calico fishing.
With those options in play plus bluefin tuna to tangle with offshore, the choices were broad for skippers. With favorable weather the outer banks also beckoned.
At Long Beach Sportfishing Steve Phelps reported, "Captain Phil, operator of the 3/4-day boat Victory, has produced limits of nice bonito every day this week, also putting his anglers onto excellent calico bass fishing as well. On Thursday, 28 anglers limited out on quality bonito (140), and added 83 nice calico bass to their sacks as well, releasing well over 100 fish."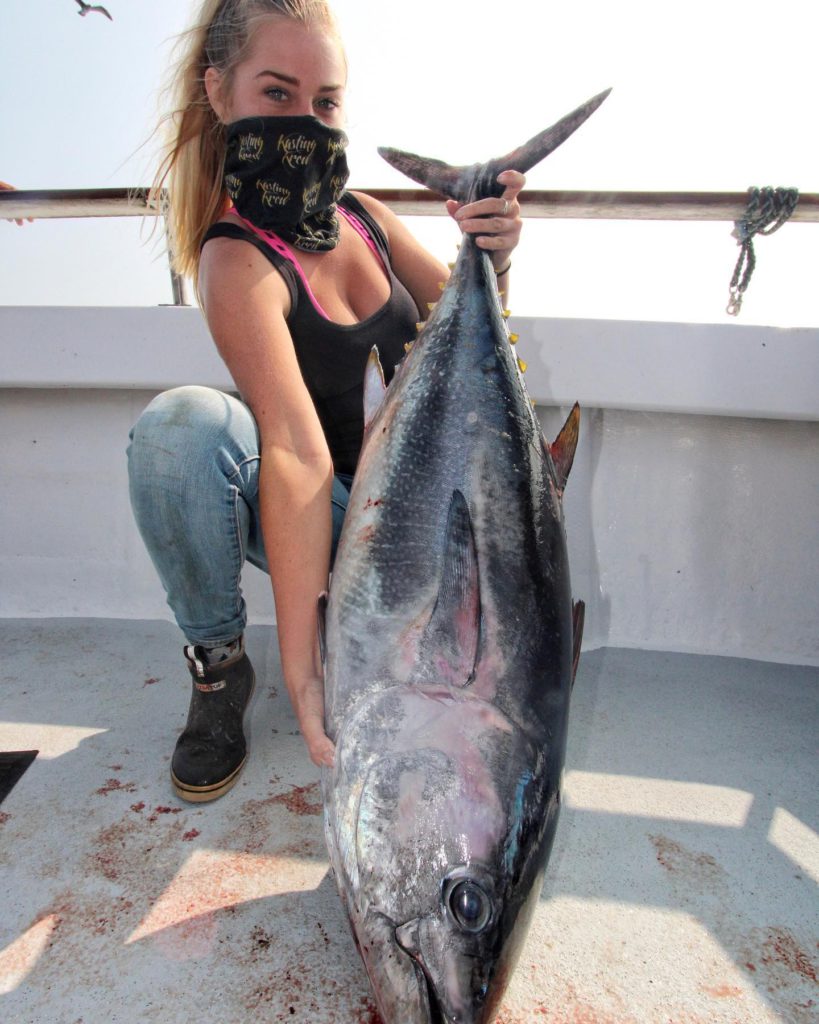 His overnight boat, the Eldorado, had fished all three outer islands in the past week. "Friday, (Capt. Phil) checked in with 24 big yellowtail, 25 whitefish, 26 sheephead, 4 sculpin, 59 rockfish, 8 barracuda, 63 calico bass, and 58 calico bass released. About half of those bass released were 3- to 5-pound bass," said Phelps.
In addition to the bonito at Catalina, there were some schools of 8 to 10 pounders out in open water and the MarDiosa had landed 25 to go with 18 keeper calico and a yellowtail at the island.
With those bigger fish, the limit is 10 per person, with up to 5 less than 24 inches allowed.
In the mix of landing reports there were those where more than 5 bonito per person were recorded. The Sport King turned in 150 for 21 anglers, along side 19 yellowtail and a variety of other species.
Also out of L.A. Waterfront the Triton and Gail Force were on the water and posted, "More Island love today aboard the Gail Force! Bait was an issue for the fleet but thankfully we had just enough to get the job done! Thirty-four yellowtail, all the bonito you could want, along with a few calico bass before we ran out of live bait. Once the bait was gone we headed out to deep water and had a great time bagging up quality red snapper and other assorted rockfish."
With lobster season approaching in the coming week, these two boats were about to get really busy on the bug scene.
The most epic score at the local island was Sunday aboard the Enterprise out of Pierpoint Landing. With 40 anglers on deck they landed 200 bones and 67 yellows.
Both a new surge of larger bonito and more modest sized yellowtail boosted catches.
As for coastal waters, the warmer surface layers remained thin and afternoon winds were able to push the warm stuff out in the channel, leaving the surface waters cool and green and the half-day boats targeting the sculpin, whitefish and rockfish most of the time. Anglers filled up on plenty of the tasty bottom biters.