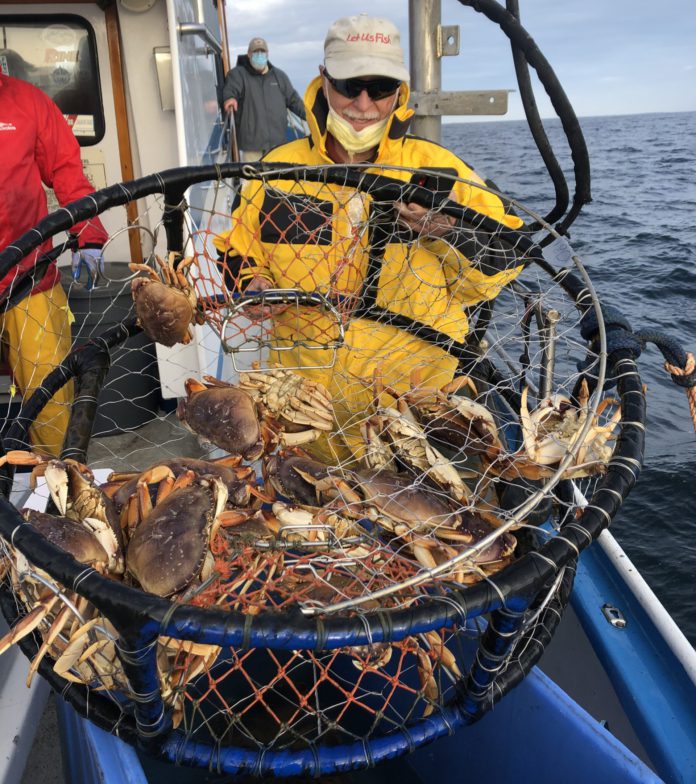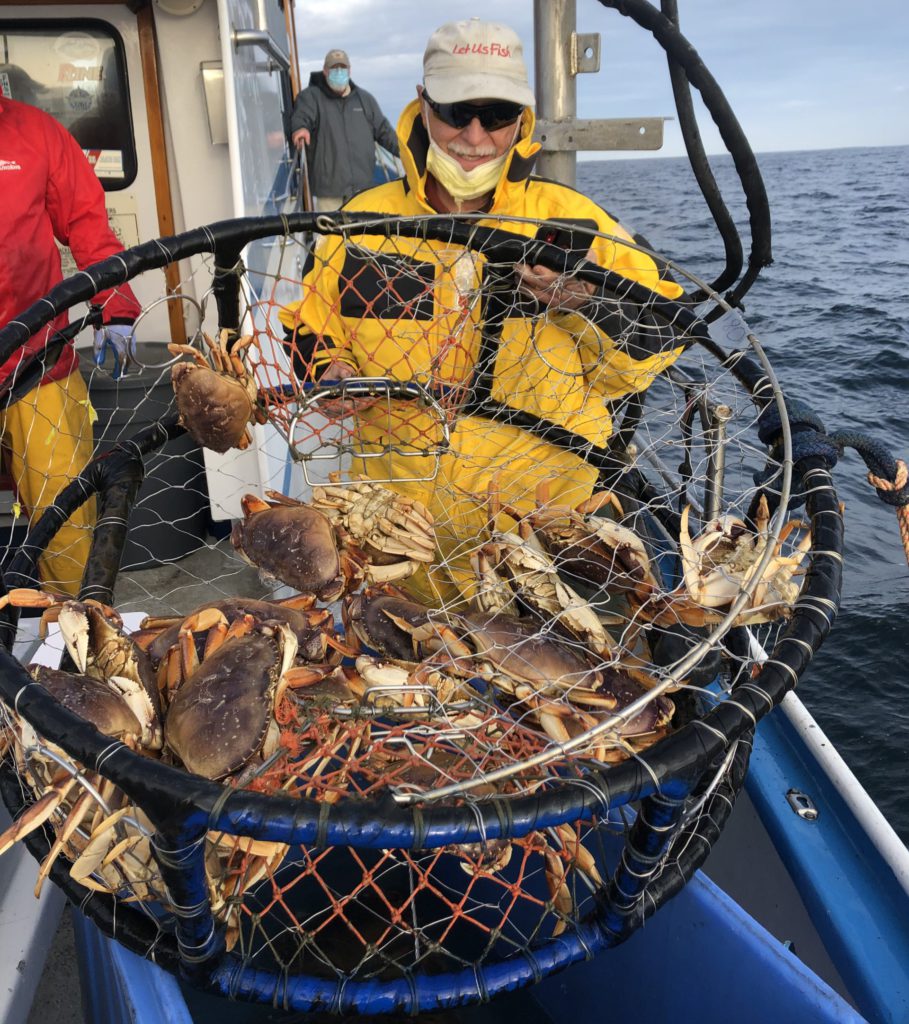 BY CAPT. DAVID BACON
HALF MOON BAY – There was limited but positive boat activity and fish/crab reports for Half Moon Bay boats. The weather cooperated half-heartedly at best, but well enough to log some trips. Huli Cat had very successful trips, finding both rockfish and crab aplenty on combo trips. On a run to Deep Reef, Rachel Pruett from Groton, Connecticut enjoyed the experience, coming in with both Dungeness crab and rockfish. Her biggest was a fat copper rockfish caught on a shrimp fly rig popular among Half Moon Bay boat crews and regulars.
Sherry Ingles at Half Moon Bay Sportfishing likes to say, "We all use the shrimp flies out of this harbor because they work better than anything. If you are serious about catching rockfish here, don't get on the boat without some shrimp fly rigs."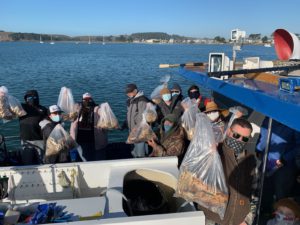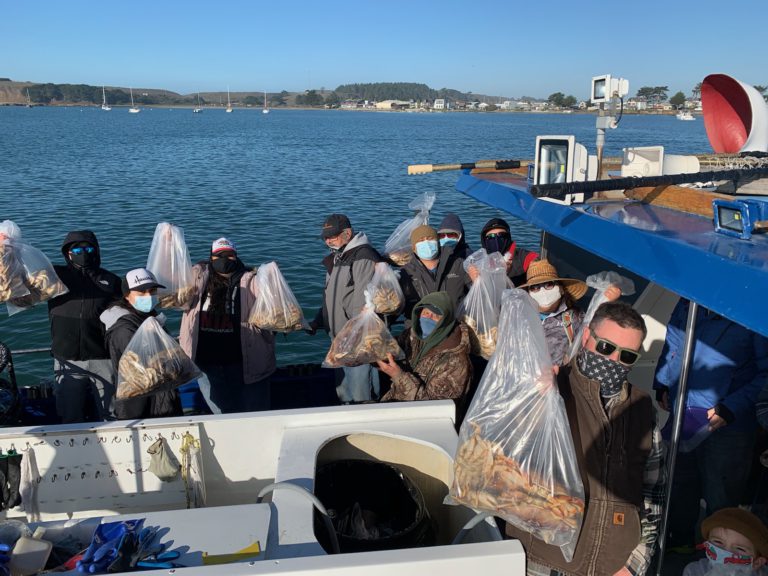 Another boat making crab combo trips was Queen of Hearts. Her late week trip tallied near limits of quality Dungeness, a keeper lingcod and full limits of tasty rockfish. With limited loads, these trips are known for being fun and friendly. Capt. Wallace Klughers said his most productive crab pots were in 140 feet of water just west of the harbor. "Half a bait jar of squid with a couple of fresh rockfish carcasses have been the ticket to limits each trip", added Capt. Klughers. The boat fished 170 to 230 feet of water for the rockfish, anywhere from outside the Ritz to San Gregorio, boating ¾- to limits daily.
Crab only trips were another possibility for local boats. On Tuesday, Pete Margiotta from Alamo took a trip on Huli Cat and was all smiles, coming off the boat with a load of healthy and heavy Dungeness crab, according to Capt. Tom Mattusch. Braden Baxter on New Captain Pete reported running crab-only trips for the week, with easy limits each time. Baxter said, "Our pots are set in the Separation Zone, in 200 feet of water."