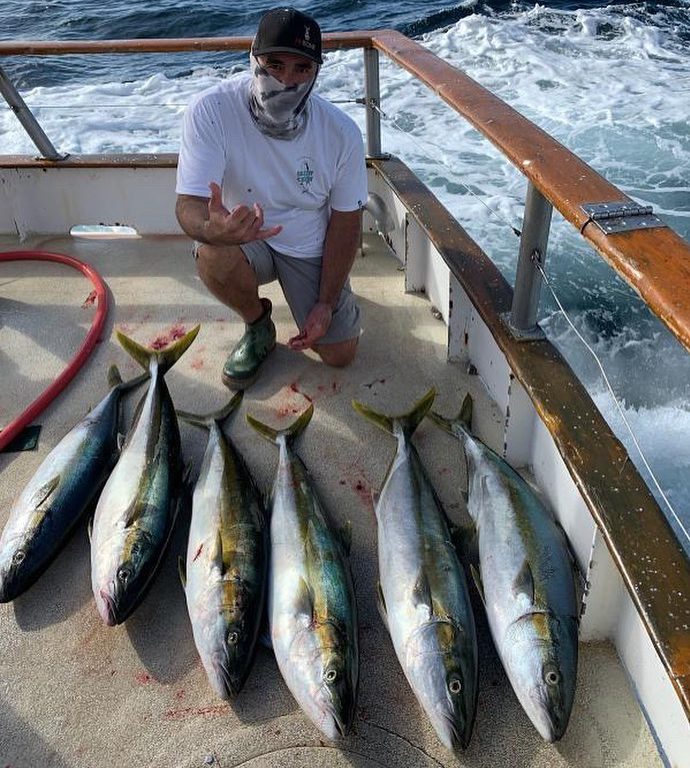 BY MERIT McCREA
SAN DIEGO/OCEANSIDE — It's been a challenge to drum up real fishers who will ditch holiday tasks, risk being less than fully prepared for that single day of days – Christmas, because he or she went fishing. However, a few dedicated souls did gather enough momentum to get a few boats out to the tuna grounds over the weekend.
Guess what? Success! By Sunday morning the reports began to trickle in. From Fisherman's Landing the Pacific Queen rolled in with 28 tuna plus a mixed bag of other outer banks catches, including 40 bonito, 87 rockfish and 10 bomber yellows.
Out of Point Loma Sportfishing the New Lo-An ran with just 15 real anglers and completed their 1.5-day with 26 tuna in the hold, 15 bonito and didn't bother to report any grabbers gotten along the way.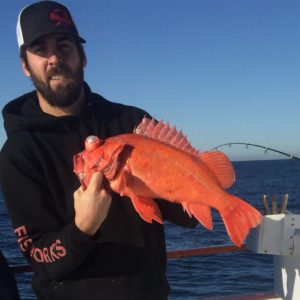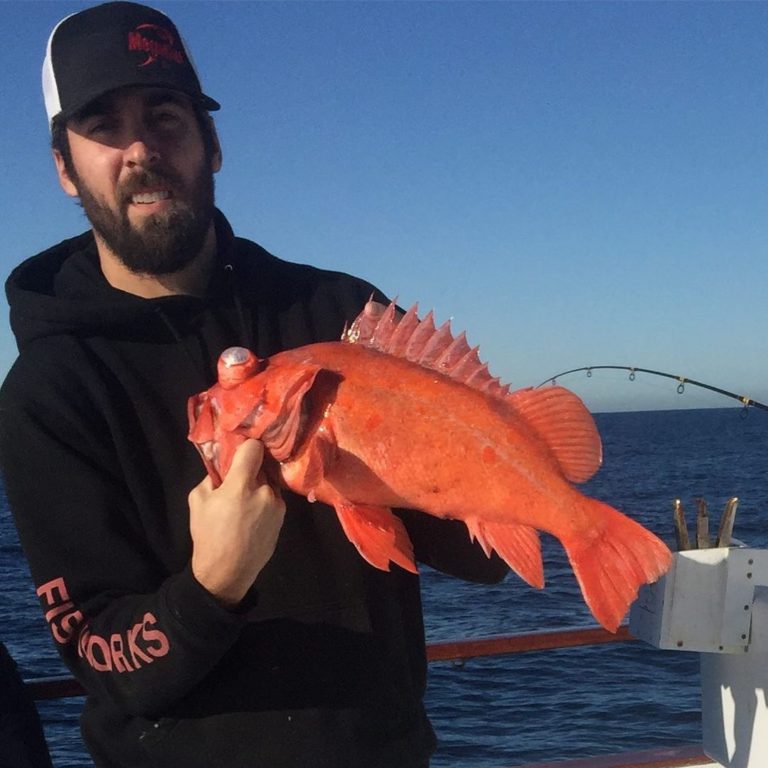 Also in the mix was the Tribute – Seaforth Sportfishing. So far the word was 84 bonito and 6 bluefin.
The tuna were what they call "catchable grade" which means no 100-plus pounders breaking hearts. It was 30 pounders actually getting gaffed instead.
But whatever. Any tuna that hits the deck in SoCal with Santa readying his sleigh and Rudolf waxing his Covid reddened schnoz is a giant plus.
Only an 0800 hrs January 1 first tuna of 2021 in the Bight could top it.
Meanwhile, down at the magic isles or Coronados, Capt. Ryan's crew on the boat San Diego continued to keep the place honest and connected with more nice yellowtail while loading any light sacks fully with plenty of tasty reds and other bottom biters.
The old-school hardcore San Diego anglers were loving it. Over at Seaforth Sportfishing, Kirk said it's been mostly yo-yo iron action on the big forks, plus a few on the dropper loop – live sardine gear too.
Saturday's run ran with 34 passport ready anglers on deck wearing their Coronado Islands Reserva bracelets, limited on the nice reds at 5 each, added another nearly 100 less brightly colored cods and whacked 23 of the mossbacks.
Their results have been pretty darned consistent – especially for one boat trying to keep tabs on the situation, getting off the dock just a few days each week.
And for local anglers fishing half-day the best bet continued to be bottom biters. From H&M Landing the Malihini was on the half-day detail and fishing waters just west of famous and picturesque Point Loma in depths to over 250 feet.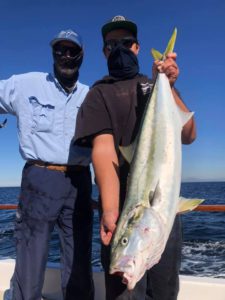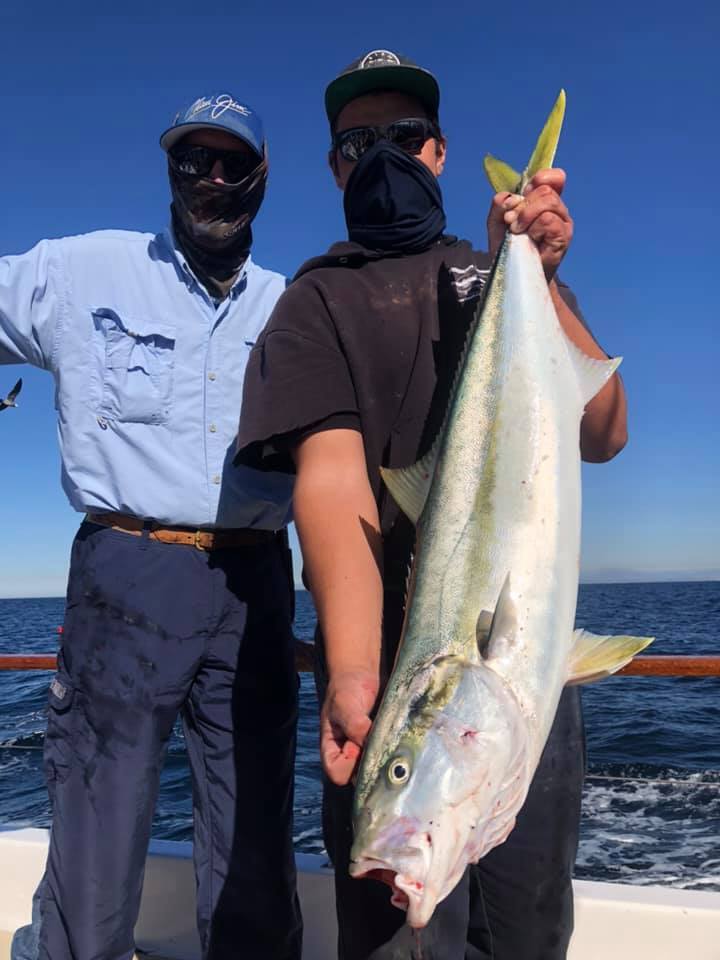 Friday saw 23 anglers produce the week's highlights when they sacked 175 rockfish including 35 each on the bocaccio and vermilion. A sculpin, 25 dabs and 10 whitefish rounded out the catch.
At Seaforth Sportfishing in Mission Bay it was the Sea Watch on the half-day – lots of rockfish and pretty good for S.D. local cod action. One run saw 16 folks find 118 cods with 91 vermilion. Another took 23 to 17 whitefish, 9 sheephead, 5 sculpin and 127 rockfish.
But it was Monday when 15 anglers managed only a couple of sand bass to go with 10 reds and 3 whitefish – but then again, chasing down the 21 mossback yellows they also bagged probably had them distracted.
Yep. Half-day… in mid-December – whacked the yellows. Just 15 anglers on deck on a Monday.
Out of Point Loma Sportfishing the Daily Double also broke the cod barrier and turned in some calico catches, but mostly on the catch and release side of the 14-inch length limit. Friday they landed 58, sacking 12.
The hooping trips continued to hop with harbor holiday lights lighting the way. H&M Landing based Alicia and Jig Strike scored up to 50 each evening, 8 to 15 of which kept.
Out of old O'side it appeared the Helgren's Sportfishing fleet stayed dockside while just the Chubasco II at the SEA Center managed a pair of half-day runs and a 3/4-day. Again, rockfish and whitefish were the hot ticket and anglers appeared to average somewhere around 5 or 6 fish each.