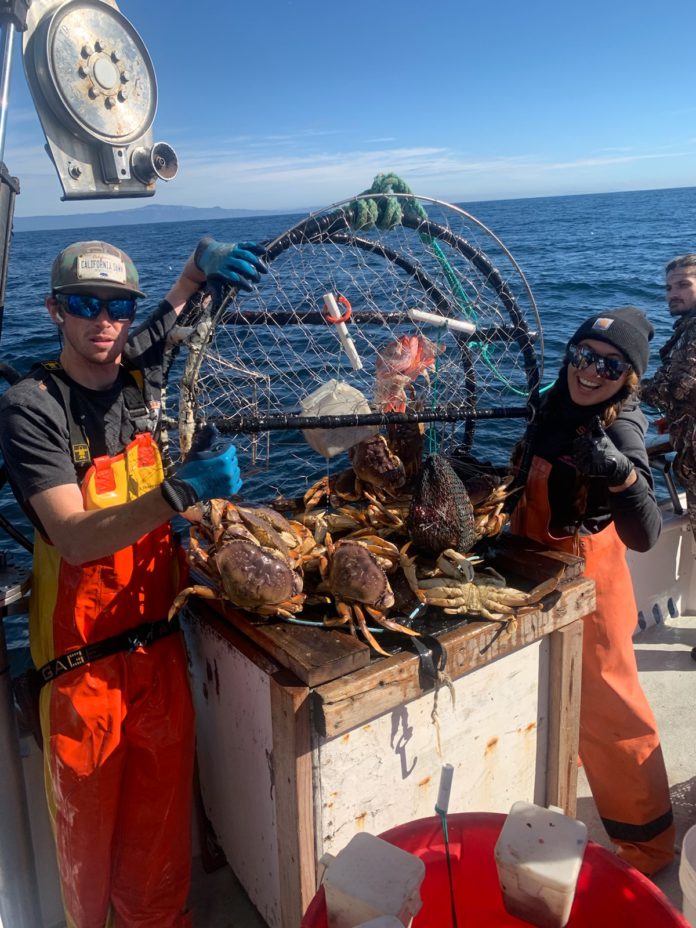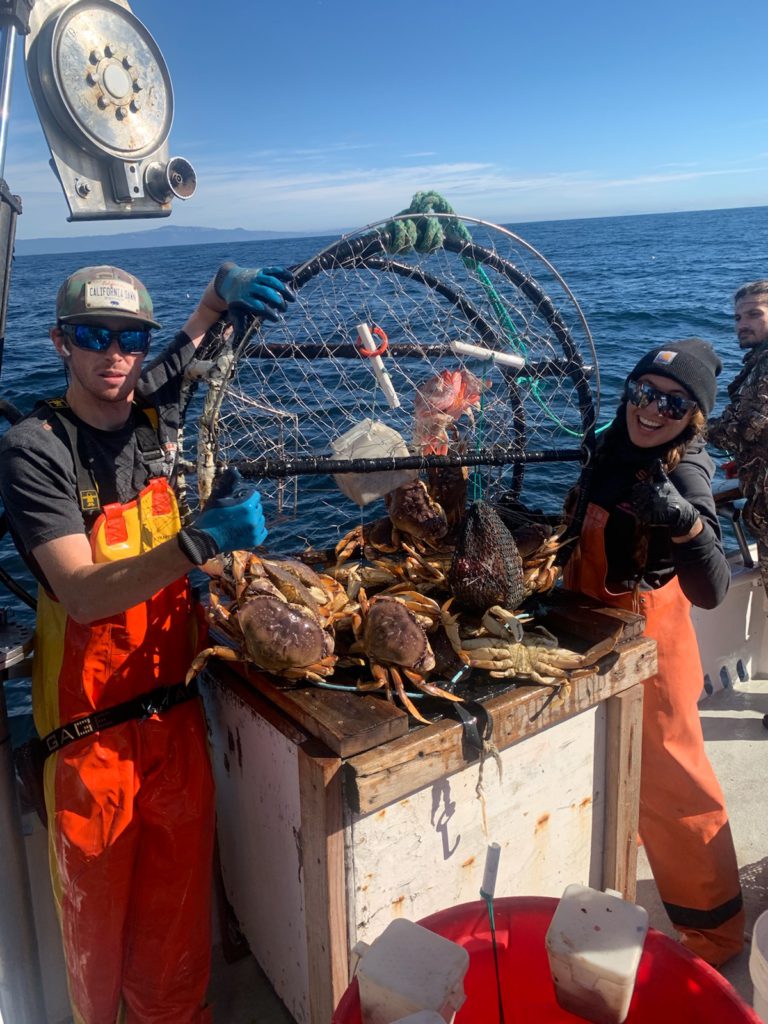 BY CAPT. DAVID BACON
SAN FRANCISCO BAY and SAN PABLO BAY – The Bay Area Charter boat fleet wrapped up the first full week of crab and rockfish combos in perfect fashion, scoring full limits of both crab and rockfish plus some nice lingcod. Much of the crab gear is strategically set along a westerly course pointed at the Farallon Island chain. The morning itinerary for boats out of Fish Emeryville usually begins with the angling portion of the day. As it has for many years, squid-tipped red and yellow shrimp fly is the standard technique. Rockfish sacks featured a nice mix of deep-water yellows, blues and reds. Most bags of fillets averaged 10-12 pounds. Once the fish sacks reach maximum capacity, the boat locates the crab gear, and the harvest begins.
Andy Guilliano at Fish Emeryville said, "Only jumbo male crab were retained, with the 10 crab limit generally met in less than 10 pots. Crab are healthy and full of the finest crab meat on the planet. Crab cooking and cleaning services are available adjacent to the dock and a convenient option to end the day with a cooler full of ready to eat crab!"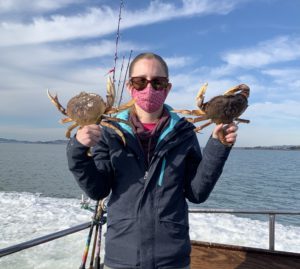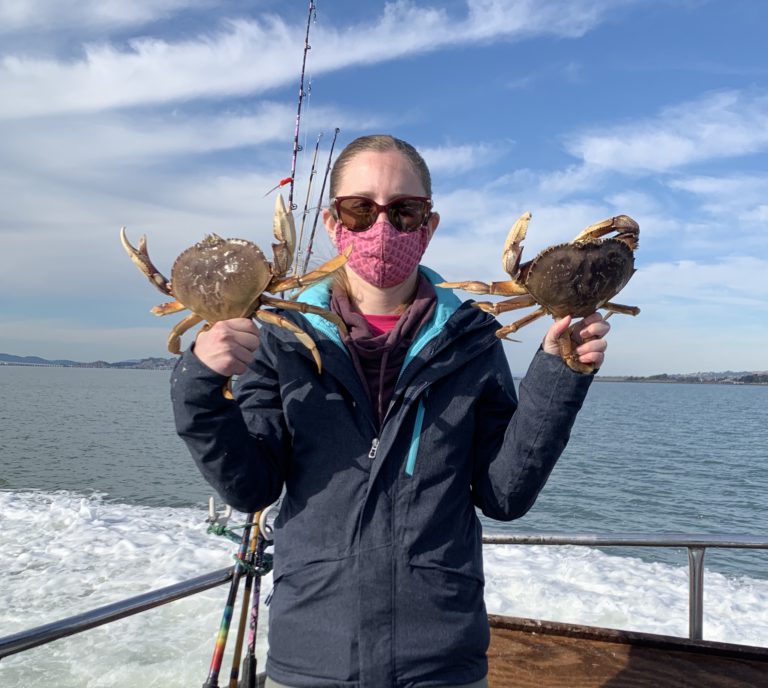 Out of Berkeley Charterboats, El Dorado ran two crab-only trips each day and everybody walked off with 10 big, plump, delicious Dungeness crab each. Pots along the Marin coast were always full. New El Dorado III ran rockcod/crab combos and limited out on both on every trip. The Farallon Islands are productive for rockfish and averaging 5-15 lingcod each day, according to Scott Sutherland at the landing. Leo Marisate from Vallejo caught a 16-pound lingcod on a shrimp fly baited with an anchovy near the North Islands on New El Dorado III.
Bass Tub tallied limits of crab every trip out, along with limits of rockfish and a sprinkling of lingcod, fishing the Farallones. Capt. Erik Anfinson said the weather has been decent, the boat didn't get out opening day due to the bad weather but was out every day since. Capt. Mike Rescino on Lovely Martha had the same results… limits of both rockfish and crab. He had trips when he had the joy of bringing his young kids, Lillianna and Michael Jr. Rescino out with him. What a great way for kids to grow up. On these trips, Terry Cho from San Francisco pulled a huge yellowtail rockfish and Chuck Orekar of Concord managed a jumbo red.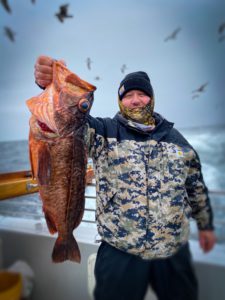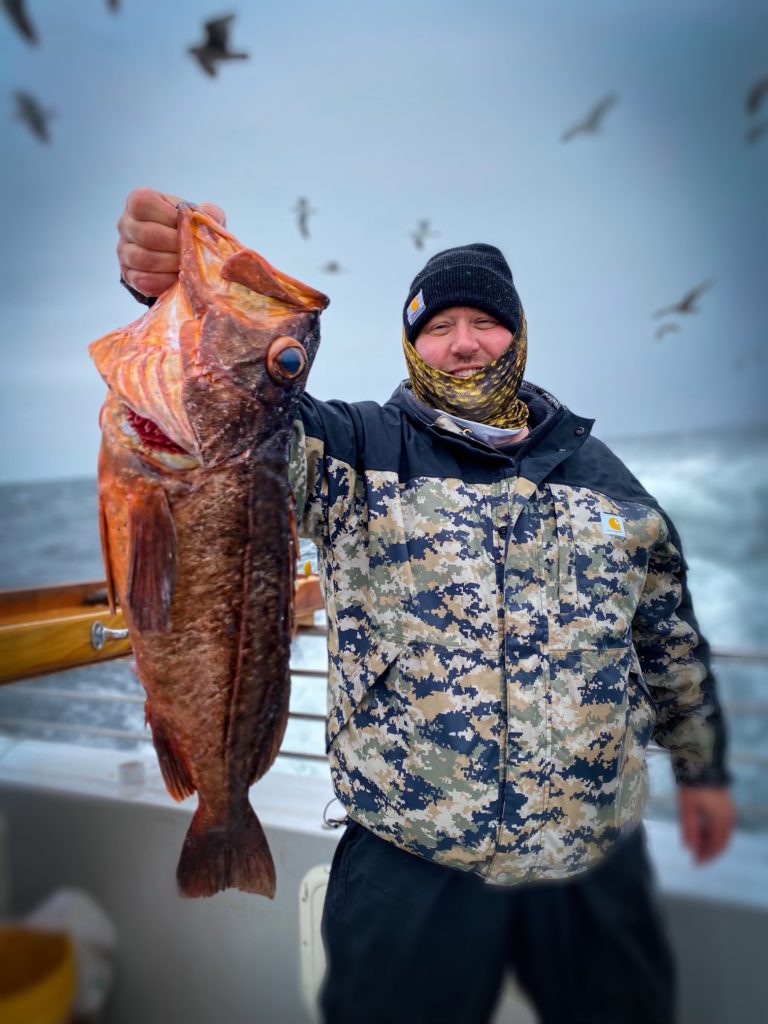 Crew members Scott Brace and Jewels Talbot on California Dawn were both busy hauling heavy pots full of Dungies. On New El Dorado III it was crew member Gary Furtada and Capt. Shawn Taylor doing the hauling of heavy pots. Pretty much every boat that ran combo trips had limits of crab, limits of rockfish and a handful of tasty lingcod.
Capt. Jared Davis on Salty Lady out of Sausalito reported great trips for the first week of crab combos. Beginning Monday when the winds and seas calmed, Sausalito boats worked hard to find easy limits of both crab and rockfish daily.