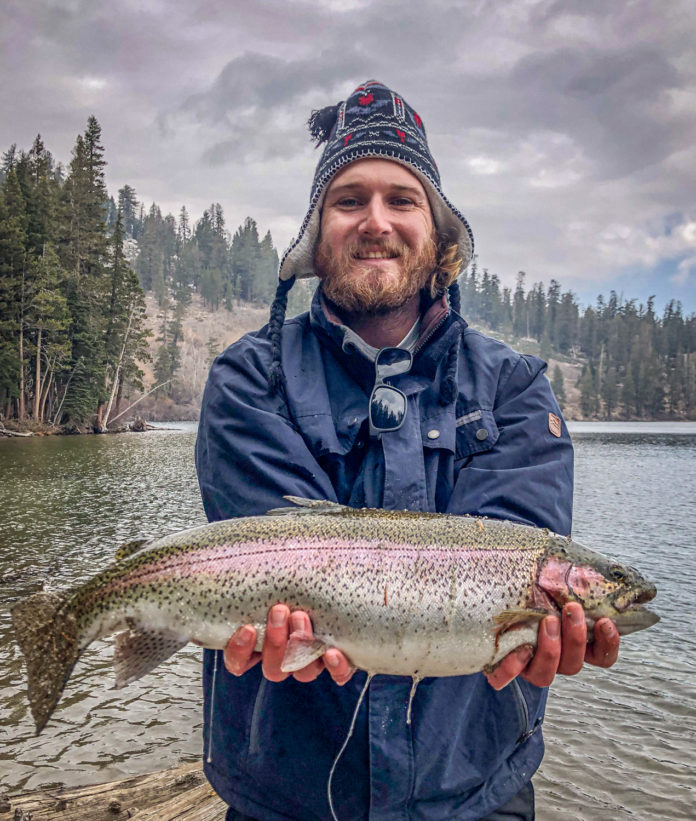 BY ERNIE COWAN
JUNE LAKE — Anglers who stuck it out until the bitter end will be talking about the 2020 Sierra trout season for some time.
As WON predicted, the monster rainbows stocked all summer, thanks to the efforts of local landings, tackle shops, fishing groups and local governments, made a spectacular run in the final few days, producing nothing short of an epic bite.
The weather even cooperated. While there was one weekend of light snow, and temperatures were nippy, anglers continued to have access to most area waters right up until the general season expired on Nov. 15.
June Lake waters, Mammoth Lakes and Bridgeport Reservoir continued the parade of huge fish as the season came to an end.
The biggest fish we could find was a 12-pound, 10-ounce brown caught from shore at Bridgeport Reservoir by Kevin Green from Northridge who was tossing a nightcrawler.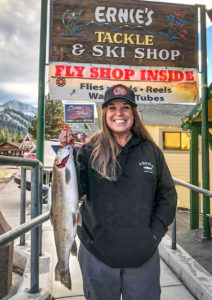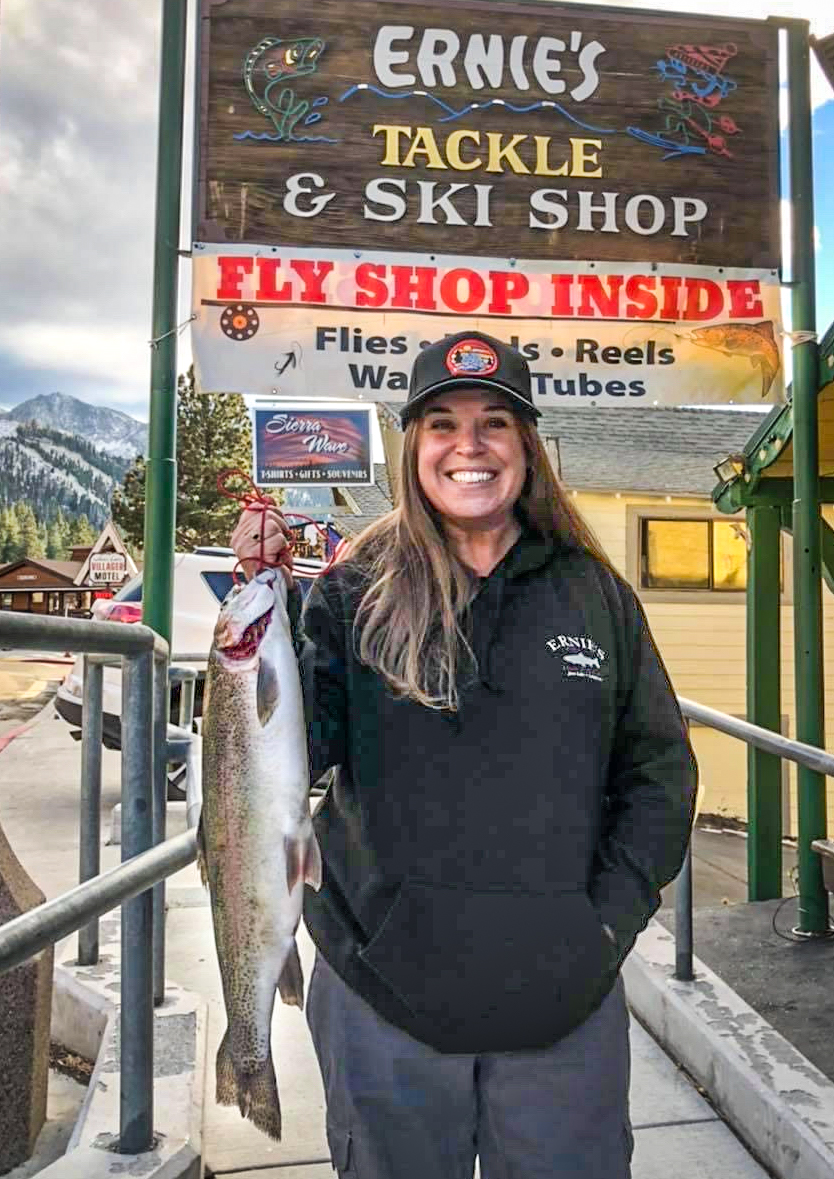 While that would be the fish of a lifetime for most anglers, Green also hauled in several other monsters ranging from 4 to 8 pounds.
If there is any lesson here, it's how good things can be when those most interested join forces to make it good.
A brief recap of the season is in order.
Early in the year, disease hit the state hatcheries that supply pan-sized rainbows to Eastern Sierra waters.
There was a great gnashing of teeth and fears that "the season is lost." But never underestimate the power of resourceful people.
Donations flowed into groups like the Bridgeport Fish Enhancement Foundation and private lake operators, landings and tackle shops ramped up efforts to raise and donate funds to purchase larger trout from hatcheries in Oregon and Idaho.
Loads of 3- to 10-pound fish arrived and were stocked in lakes and streams from Bishop to Bridgeport.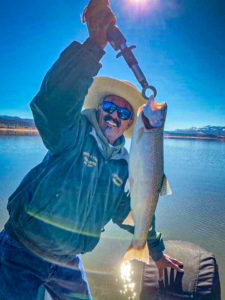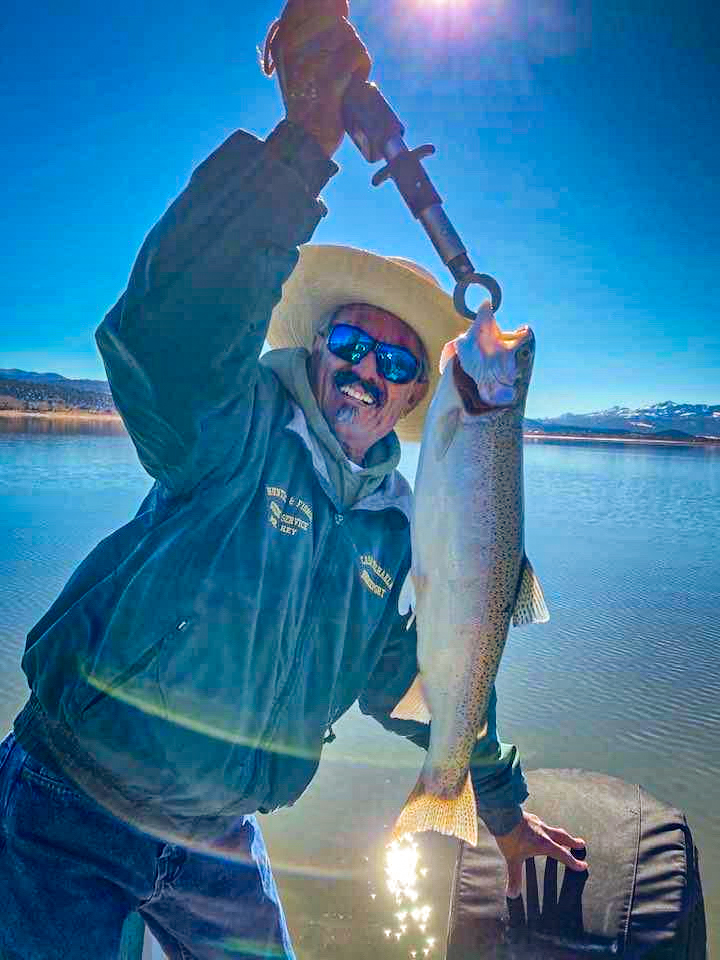 Things changed a bit, because anglers who were used to sitting in a chair at the water's edge and hauling in pan-sized rainbows didn't work quite was well. These bigger fish didn't like the unusually warm Sierra summer and went deep.
Those who figured that out did well, but as fall temperatures dropped, the bigs began to rise and feed.
Angler numbers thinned out as summer waned and hungry trout continued to bite for the few anglers on the water.
What does all of this mean?
Many anglers, especially late season visitors, caught bigger fish then they ever have. It also means that the opening of next season's general season could be a 10 on the Richter scale as the left over bigs eagerly greet anglers.
So, the 2020 general Eastern Sierra season is behind us, and it finished big.
Now, anglers who don't hang up their rods until spring will have winter waters that remain open to fish.
That includes the Lower Owens River, Pleasant Valley Reservoir, Hot Creek, the Upper Owens, a portion of Deadman's Creek, and the East and West Walker rivers.
For now, winter fishing will pretty much be an extension of the fall season, but once winter storms set in, things will change.
The biggest change will be access. Unless you have a snowmobile, access to the Upper Owens and maybe even the East Walker River will be a challenge at times.
Winter temperatures will also drop into the low teens or even single digits, so it will be cold.
There are also special regulations of many winter Sierra waters, so make sure you understand them. Generally, anglers are limited to barbless hooks and artificials only. The exception is the Lower Owens, where bait is still allowed.
Once reports start coming in from winter Sierra Waters, WON will keep you up to date of the best areas, lures, flies and techniques.