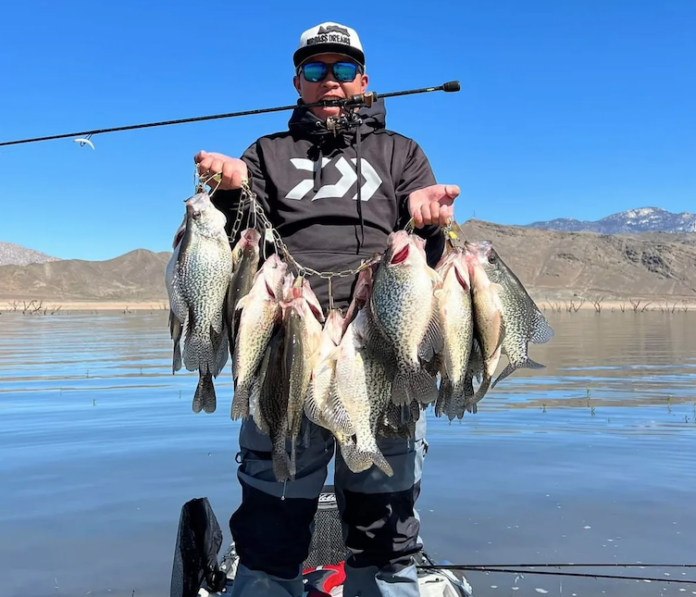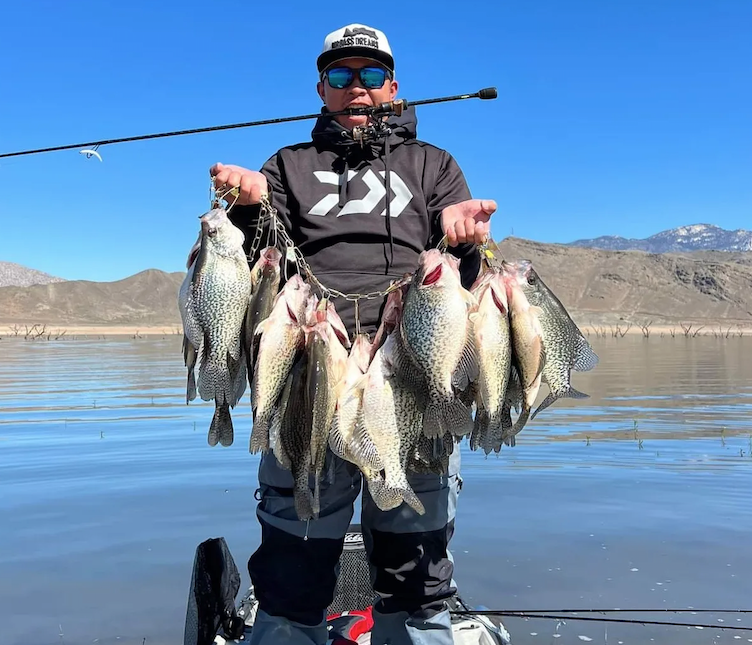 LAKE ISABELLA – The spring transition everything that swims despite the fact its affect on largemouth bass results in the most headlines. It can result in difficult bites, but anglers working through it tend to be rewarded with quality fish, and that's what's going on with Lake Isabella crappie.
"With early spring here and winter ending and the crazy-cold weather coming and going, the bite remains tough and keeps the crappie from coming to shore to spawn," said kayak angler Vichai Thao of Banning. "With some tips from friends and the correct gear, I was able to connect the puzzle pieces and located scattered fish."
That's what Thao told Western Outdoor News after sending in a photo of his very impressive haul at one of the top crappie fisheries in the state. He was working Notorious Custom Jigs in Killer Shad on a round jighead with a Ray Fishing Rods X-Labs ultralight paired with a Daiwa QZ750 reel.
While that was the best Isabella crappie score picked up by WON in a while, the bite has been and remains scratchy overall as panfish anglers motor around trying to locate biting fish among the scattered schools. A good run of warmer weather should make the crappie bite more consistent, but the next week calls for some sunny days but cold nights and a serious one-day temperature dip expected toward the end of this weekend. However, next week is looking like warmer days – including a couple that could flirt with 80 – and plenty of sun. Until biting schools start showing up shallower and in more of a biting mood, staying mobile and bouncing around offshore structure spots while watching electronics for suspending slabs will be the best plan of attack.
Trout are still being stocked, and the bite has been fair-to-good on PowerBait, Mice Tails and trolled spoons. The annual Isabella Lake Fishing Derby runs from April 9 through July 4, and during that time anglers can go after tagged fish worth $20 to $5,000. For more information, visit KernRiverValley.com or talk to the crew of Cope's Tackle and Rod shop in Bakersfield.