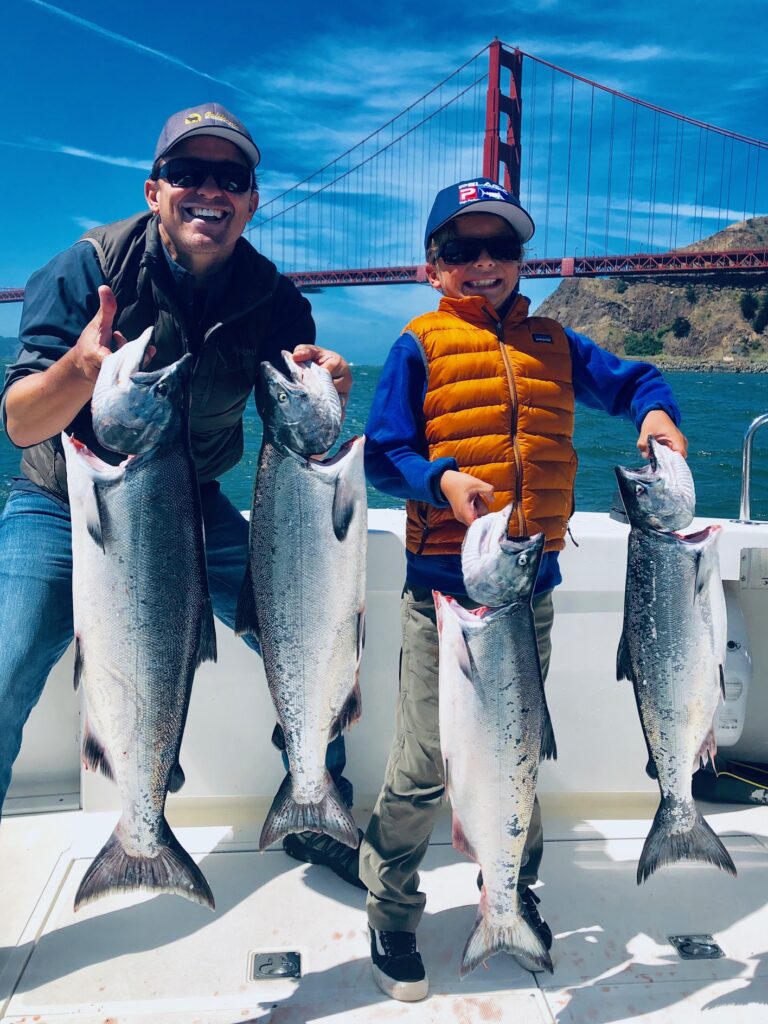 BY DAVE HURLEY
There is some clarity on what our ocean Chinook salmon season will look like in 2022, and the news is not as dire as last year, with an April 2 start date listed on the majority of alternatives.
Even though there may be a relatively long season this summer, we are far from out of the woods as many river conditions over the past few years continue to be beyond dismal. The California Department of Fish and Wildlife is promoting a river return of 180,000 fish in the Sacramento River, although we haven't met the minimum escapement of 122,000 for several of the past years. Even if the 180,000 adult salmon return to spawn, they will be greeted once again with hot water conditions.
The alternatives were developed during the most recent Pacific Fishery Management Council (PFMC) meetings, and final season regulations will be adopted at the April 6 through 13 PFMC meeting.
Once again, the devastation of the Klamath River stocks has led to a shortened recreational and commercial season in the Klamath Control Zone, but the remainder of the state now has a start date of April 2. The 2021 recreational season from Point Arena to Pigeon Point was delayed until June, so this is very welcome news for the ports of Bodega Bay, San Francisco, Sausalito, Richmond, Berkeley, Emeryville and Half Moon Bay, who will be able to target salmon right from the starting date instead of pressuring rockfish species or San Francisco Bay species due to the delayed salmon opener.
In all alternatives, the recreational season will be open seven days per week with no in-season closures. There are differentiated early season size restrictions varying from 20 to 24 inches. As in all cases, anglers have to be aware of the regulations as well as being able to differentiate between a Chinook and the prohibited Coho salmon to avoid a citation. In anticipation of the April 2 start date, party boats are actively taking reservations.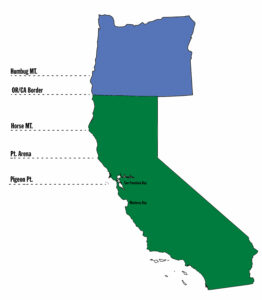 Highlights of the alternatives:
Oregon Border to the 40/10 line in southern Humboldt County:
Opening date – May 1, closing date – Late August or early September
40/10 line to Point Arena:
Opening date – April 2 or June 1 (TBC, check for info) Closing date – September, October, or November
Point Arena to Pigeon Point:
Opening date – April 2 or June 1 (TBC, check for info) Closing date – September, October, or November
Pigeon Point to Mexican Border:
Opening date – April 2, Closing date – October 2
Merit McCrea, WON Saltwater Editor, said, "This sets the season dates for the San Francisco and Monterey Management areas as the alternatives all have the same start date. North coast seasons are still undecided, and will be addressed in the April PFMC meeting next month."
Access to up-to-date materials and information is available at the California Department of Fish and Wildlife's (CDFW) website wildlife.ca.gov/Fishing/Ocean/Regulations/Salmon/Preseason General Ocean salmon fishing information can be found on CDFW's Ocean Salmon Project web page or by calling the CDFW Ocean Salmon Hotline at (707) 576-3429.