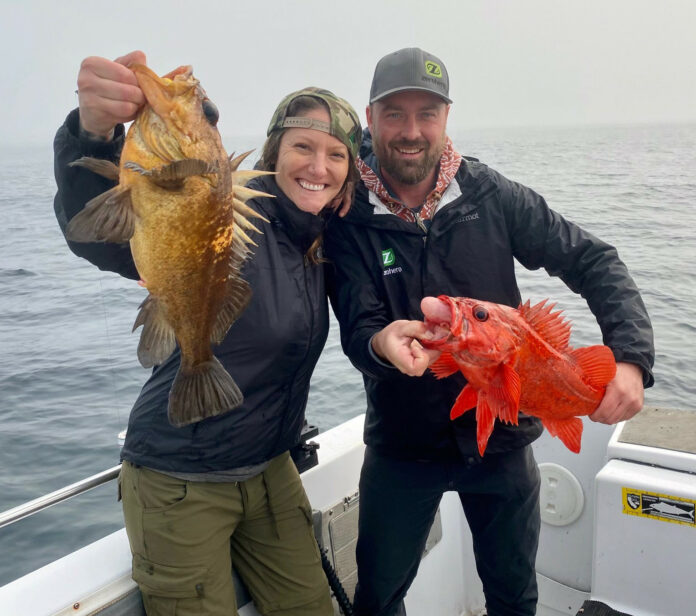 BY KENNY PRIEST
WON STAFF WRITER
SACRAMENTO– If you have any interest whatsoever in the future of our rockfish and Pacific halibut fisheries, your voice and opinion has never been more important than right now. At the upcoming November 3 Pacific Fishery Management Council (PFMC) meeting, public comments provided by those affected by closures and limited seasons will go a long way in the future and management of our fisheries. 
Let's start with Pacific halibut. At the meeting, or shortly after, a decision will be made regarding California's share of the recreational Pacific halibut quota. Our share of the Catch Share Plan for area 2A, which includes Washington and Oregon, sits at 4 percent of a 1.5-million-pound quota. With a lot of hard work done through various organizations, we now have a window of opportunity to receive a little bigger piece of the pie. On the table are four options; no changes, 1 percent increase, 1.5 percent increase, and a 3 percent increase. It may not sound like much, but any of these 3 options will almost certainly extend our season. And with the current state of rockfish, salmon and crab, we need this if we want to keep our fishing community and businesses afloat. It's important that we get as many comments as possible into record to enhance the chances of receiving the largest share possible. Comments can be made under the Pacific Halibut Management heading at https://pfmc.psmfc.org/Meeting/Details/3015.
The nearshore rockfish closure that took effect on Aug. 21 was a devastating blow to anglers and has had a huge ripple effect on charter boats, bait and tackle shops, restaurants, hotels, and every other entity who benefits from this fishery. The closure was due in large part to the declining population of quillback and copper rockfish. It was reportedly known since 2021 that both of these species were being overfished. Reduced bag limits and an unofficial effort to get the word out by those who knew the populations were in trouble couldn't turn the tide, and CDFW ultimately had to pull the plug on the entire nearshore fishery in the Northern Management Area. This is where our public comments will come into play. At the PFMC meeting, no decisions will be made on what the next few years will look like, but they will put stock in the validity and volume of comments we provide. Public comments can be put into record under the Groundfish 
Management heading at https://pfmc.psmfc.org/Meeting/Details/3015. 
The E-Portal comment area opened on Sept. 26 and will close at 5 p.m. PT on Oct. 30. Comments received between Sept. 26 and Oct. 12 by 5 p.m. PT will go live on Oct. 13 when Briefing Book materials are posted. Comments received between 10/13 and 10/30 will be viewable upon approval and no later than the start of the Council meeting.
You can sign up for oral testimony beginning at 8 a.m. on November 3. The sign-up window will remain open until the public comment section of each agenda is reached, at which point they will be closed. You may attach written comments to support your oral testimony, but they will not be visible until after public comment has ended.  If you wish to have a PowerPoint Presentation please sign up for comment and email the presentation to kris.kleinschmidt@noaa.gov and sandra.mondal@noaa.gov and see a confirmation email your submission was received.
Instructions to join the meeting online and view the proposed agenda can be found at www.pcouncil.org/documents/2023/09/november-2023-council-meeting-agenda-and-meeting-notice.pdf/
The meeting will be held at the Hyatt Regency Orange County
11999 Harbor Blvd., Garden Grove, CA 92840