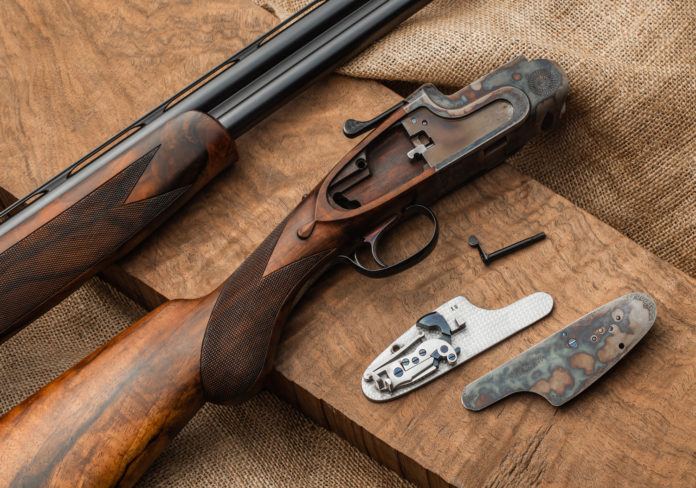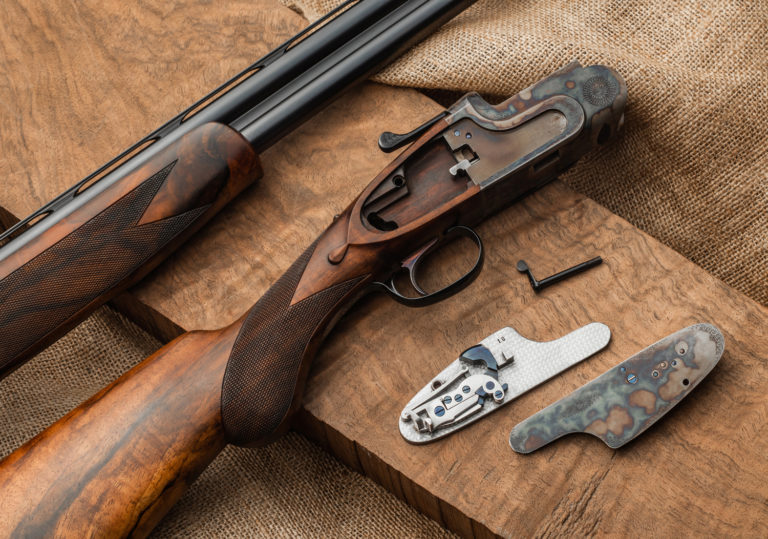 Premium Sidelock Shotgun Available in 12- and 20-Gauge Models
The Royal Series Over & Under from Dickinson Arms proves that shooters can get a premium, collector-quality shotgun without breaking the bank or waiting forever to get a custom gun made.
The Royal Series offers everything serious shooters look for in a premium over & under, beginning with premium grade Turkish walnut and a hand removable side lock design with an intercepting safety sear and additional pin anchoring that make this gun superior to typical five-pin models.
The CNC-machined receiver is milled from a solid block of molybdenum chrome steel and finished with true Bone Charcoal Case Hardening that makes each gun an individual work of art. The receiver is accented with beautiful hand engraved English scroll work. The finish, 24-lines-per-inch checkering of the premium Turkish walnut stock, and final fitting are all hand done by skilled craftsmen.
The Royal Series doesn't just look great on display; it is ruggedly built for reliable long-term performance. Its premium construction features include a gated barrel selector, automatic ejectors, heavy-duty hammer springs and precision CNC-machined internal components.  It is available in both 12-gauge and 20-gauge versions, and a range of barrel lengths including 24", 26", 28" and 30" to cover a wide range of shooting styles. This gun comes complete with a luxurious carrying case and five thin-walled chokes to cover all shooting situations on the range or in the field.
The Dickinson Royal Series carries an MSRP of $5,465 — yet it looks, feels and shoots as good as or better than many premium side lock shotguns costing significantly more.   To learn more, call Dickinson Arms at (805) 978-8565 or visit www.dickinsonarms.com