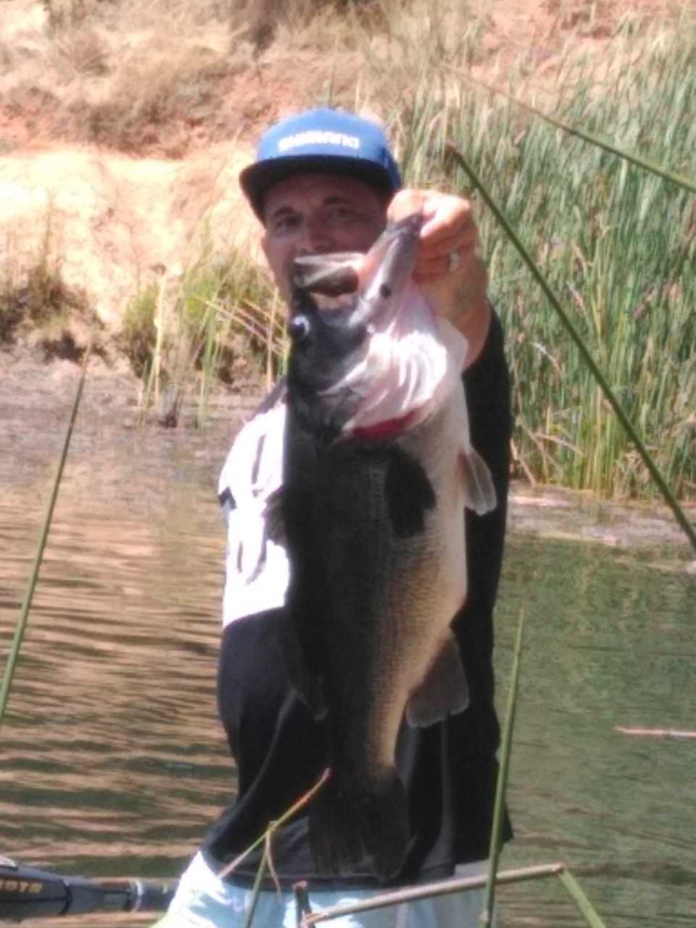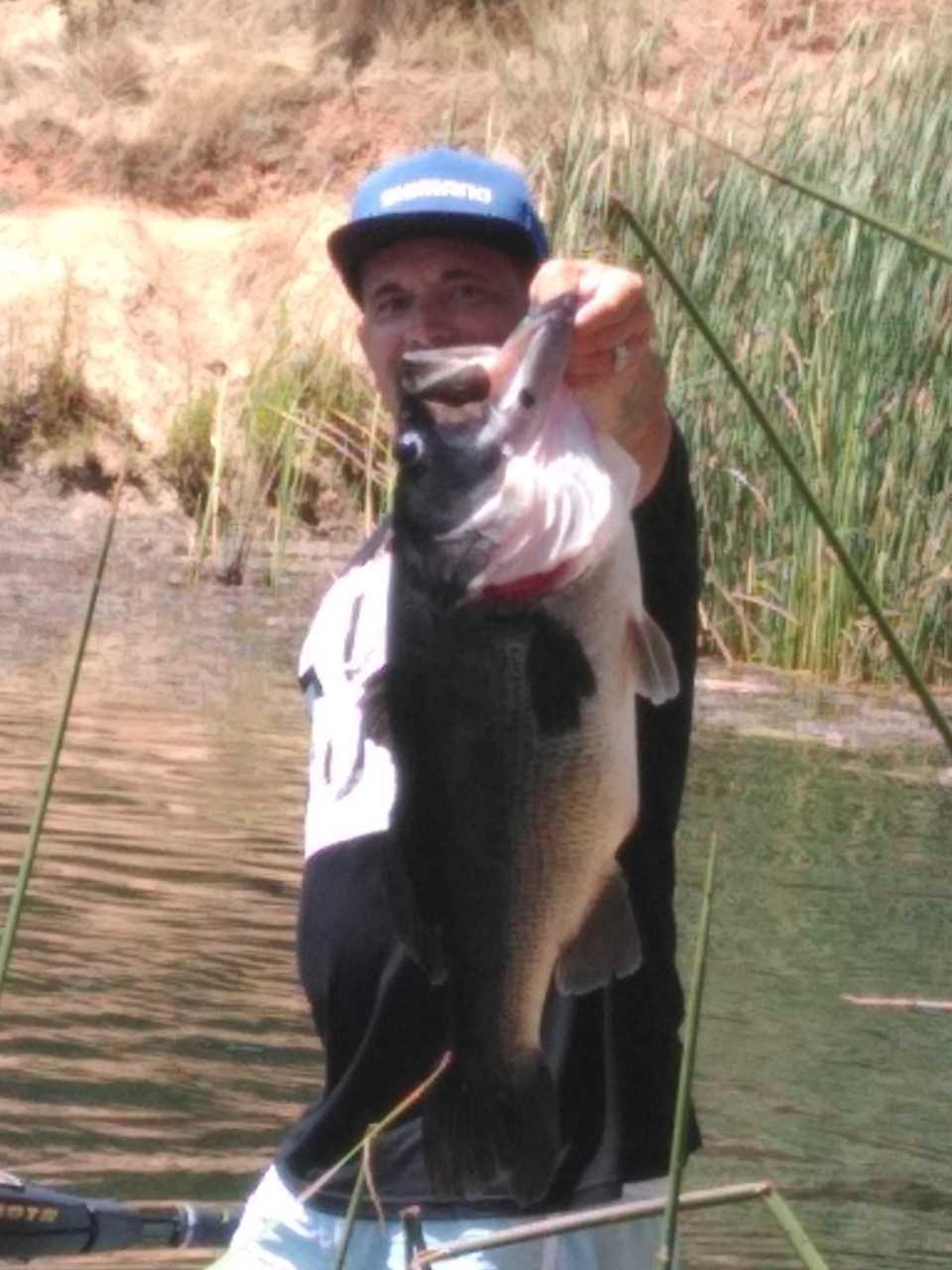 Swimbait devotee also tacked on a 7-plus for good measure
ESCONDIDO – Two largemouth over 10 pounds in a week out of any lake would make headlines, but a a pair of trophy bass caught by the same angler in a single outing is just absurd. It's also exactly what happened at Dixon Lake prior to the holiday weekend.
San Diego big bass hunter David Contizano who connected with Western Outdoor News as the paper was being put together on press day.
"Ranger Joe was working on the trail by Trout Cove, and he was watching me the whole time," said Contizano. "I was just throwing it and throwing it and throwing it as I was talking to him, and he saw when I hooked the fish and when it broke water. He said it was the biggest bass he ever saw."
When the battle ended, Contizano taped out the monster bucketmouth at 30 inches, and it tipped his digital scale at 18.3 pounds. This fish also had the signature "dot" on the jaw that was the distinguishing mark on "Dottie," the world-record class largemouth that was caught in 2006. She weighed 25 pounds when she was landed for the last time, but she was released without consideration as the world record since she had been foul hooked. Dottie was found dead in the back of a cove a couple years later.
Contizano wasn't finished with that fish, either, and he proceeded to knuckle down on bass of 13.4 and 7.45 pounds in the same area on the same bait, a 6-inch Huddleston swimbait.
"I was just blessed that day," he said. "About nine people came over and saw it, and it was the best day of my life.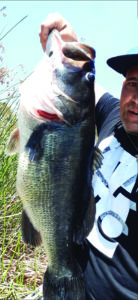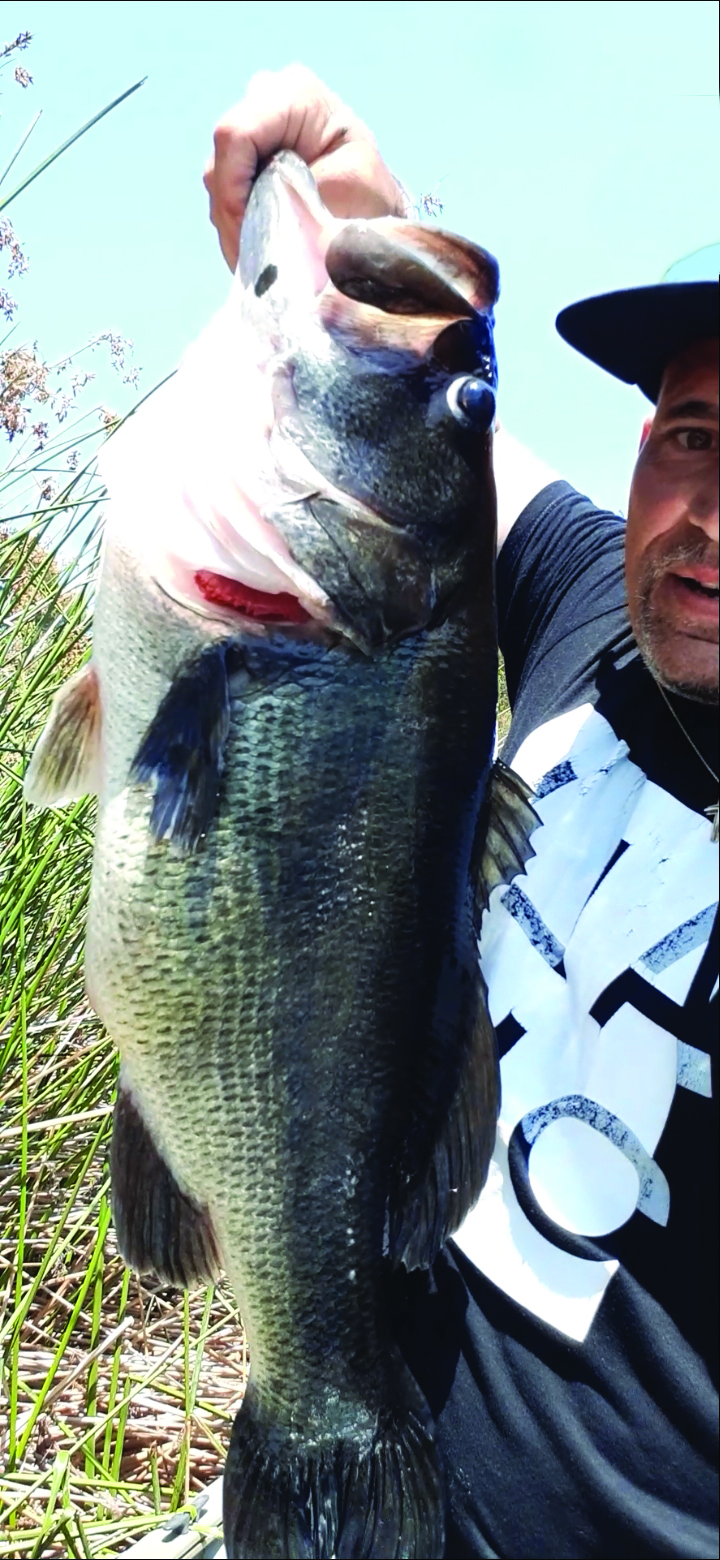 Catfish season also kicked off with a 1,000-pound plant on July 7. Anglers have already been getting into a fair whiskerfish bite on cut mackerel deployed in and outside of Trout Cove, Jack Creek Cove and the Buoy Line. Look for the new resident cats to bite well in Boat Dock Cove up through Bass Point and all the way down to the Buoy Line before they start to circulate to the rest of the lake.