Squall baitcaster, Squall II conventional and Battle III spinning reels also debuting for 2021
PENN is adding an all-new and, dare we say it, unexpected category of saltwater reel to its popular and effective Fathom family. The Fathom baitcaster will be available in right and left-handed retrieves in sizes from 200 to 400, with retrieve rates from 6.2:1 to super fast 9.2:1. Just think about the applications!
The Fathom baitcasters look every bit like PENN reels, black with gold highlights. But looks are just surface deep, what matters is the hardware and that looks good too. The Fathom baitcaster family features full metal bodies and crank side plates, a minimum of 24 pounds of drag from PENN's HT-100 system, dual action casting brakes, and brass main gear and bearing supported bronze pinions.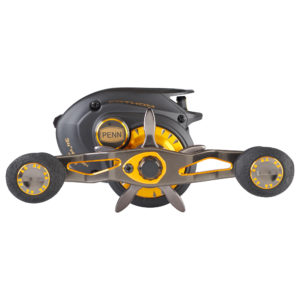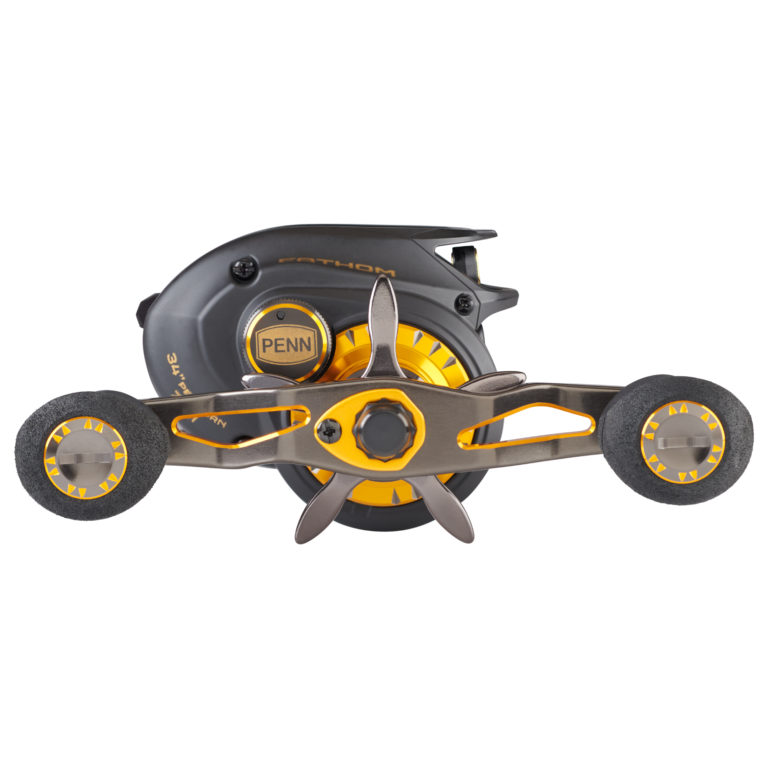 The 400 in particular is intriguing, with 25 pounds of drag and retrieve ratios of 6.2 and 7.6:1. In this size and this size only, the Fathom baitcasters have a synchronized drag and level wind system.
The MSRP is $249.95 to $299.95, similar to the pricing for Fathom 2-speed lever drag conventional reels.
There will be a Squall baitcasting line as well, but little information has been released to this point.
PENN announced two other saltwater reel families new for 2021. The most popular is sure to be the moderately prized Battle III spinning reel available in 1000 to 10000 sizes. It's hitting tackle shops in just a couple weeks!
There's also a new Squall II star drag reel family, just the basics but with great value pricing for what are sure to be solid conventional reels.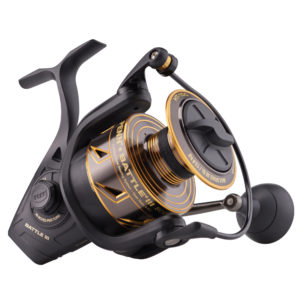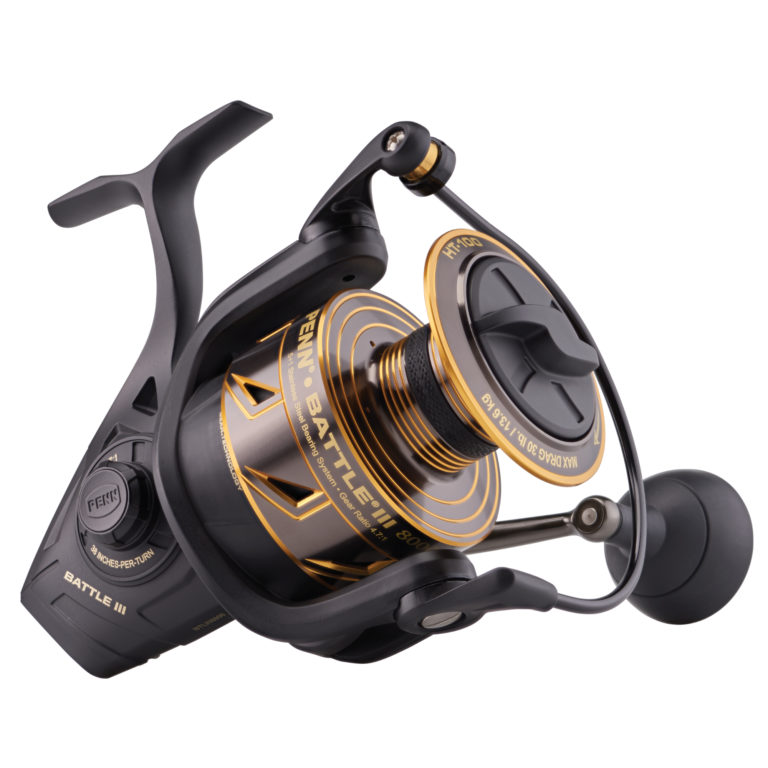 Lest we forget, PENN is also introducing the Battalion Slow Pitch Rod Series, and that suggests a new slow pitch reel may be on the way sometime in the future. As long as we're covering rods, we might as well mention the Squadron III and Battalion II spinning and casting sticks in a multitude of lengths and actions.
And there you have it, PENN's 2021 saltwater additions. Most of these new PENN products will tentatively be available in September 2020, but as noted above, the Battle III spinning reels will be introduced in mid-July, just around the corner. PENNFishing.com.