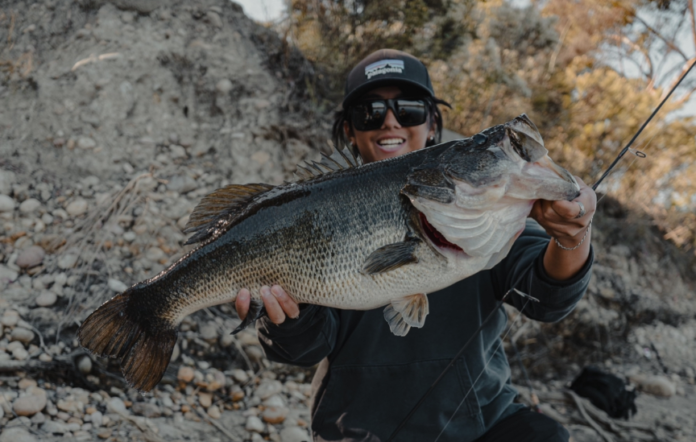 BY MIKE STEVENS
MIRAMAR— Trout season is underway at lower elevations statewide, and for lakes that stock pan-sized rainbows, that also means it's trophy bass time for big swimbait chuckers. While all that "Vitamin T" in the water fires up big largemouth enough to eat footlong baits, they'll also occasionally get caught incidental to trout fishing, and occasionally it's the bass of a lifetime.
Andre Villamil was chasing trout with a small Panther Martin spinner and ultralight gear when he connected with a double-digit bucketmouth he was able to tame on 6-pound fluorocarbon after a next-level tussle.
Villamil told Western Outdoor News he was targeting trout but did notice schools of bass "busting on microbait and trout all morning." Bass of any size dialed in on tiny baitfish are definitely those most likely to fall for a trout-sized spinner on light gear.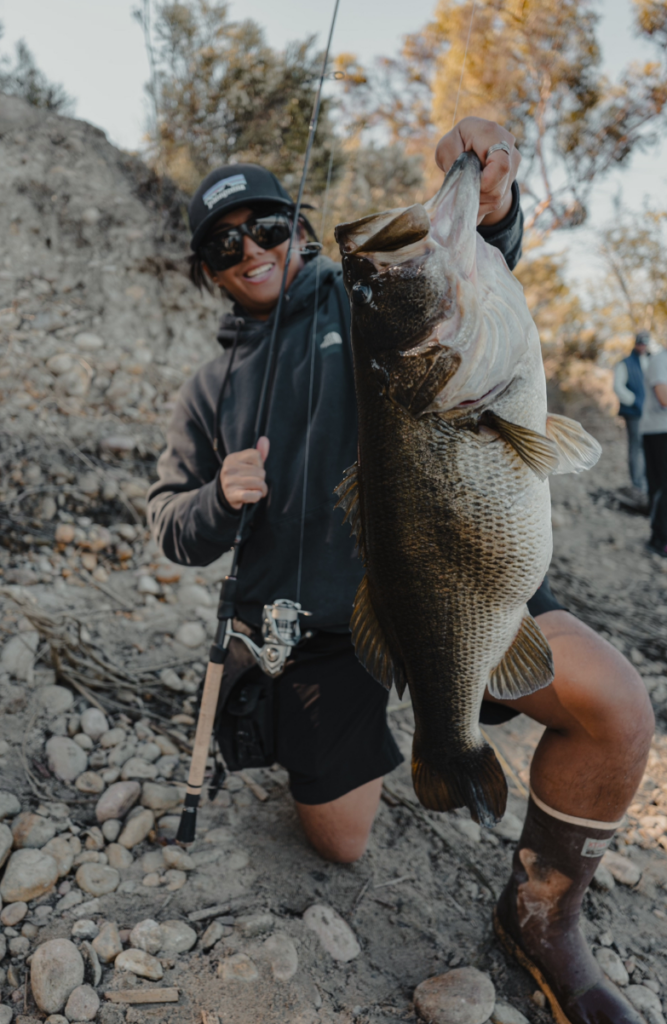 Historically, Lake Miramar is very a trophy bass fishery. In fact five of the biggest largemouth bass ever caught have come out of the lake including two over 20 (5th and 8th biggest all time) and three over 19. While at times Miramar anglers can pile up numbers of smaller fish on drop-shots and other finesse methods, it's not an easy lake to get bass-bit on. Usually the big ones are caught on big swimbaits worked by anglers who best know the fishery.
Lake Miramar is slated to receive another trout plant from the DFW in the last month of November. The first stock arrived two weeks ago.