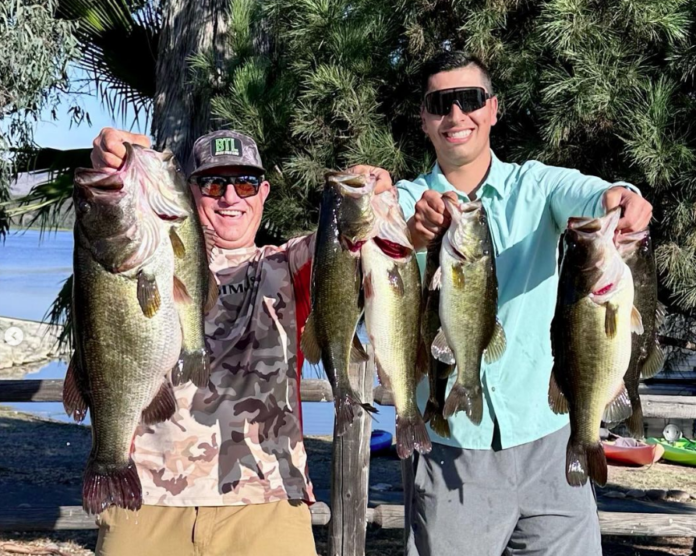 BY MIKE STEVENS
CHULA VISTA— Despite the obvious presence of active bass at Lower Otay Reservoir, fishing seems to be up on one day and down the next but a double-digit largemouth caught in a tournament last weekend raised eyebrows in the San Diego bassing community.
Bruce Smith caught an 11.27-pound bucketmouth that highlighted a 25.06-pound, 5-fish bag in a San Diego Bassmasters event held on Nov. 4. That locked up the tourney win for Smith, and his backseater, Brandon Moreno, took third place with a 14.77-pound bag with a 5.5-pound kicker.
A great day for those guys for sure, but according to lake staffers the bite has been fair on average for 6- to 12-inch bass. The good news is, they are showing up more frequently –especially in the coves – and biting drop-shots and shaky heads.