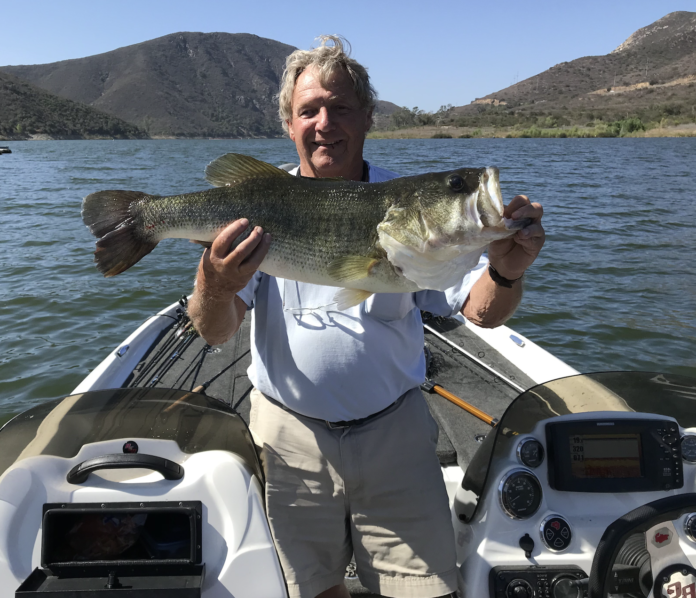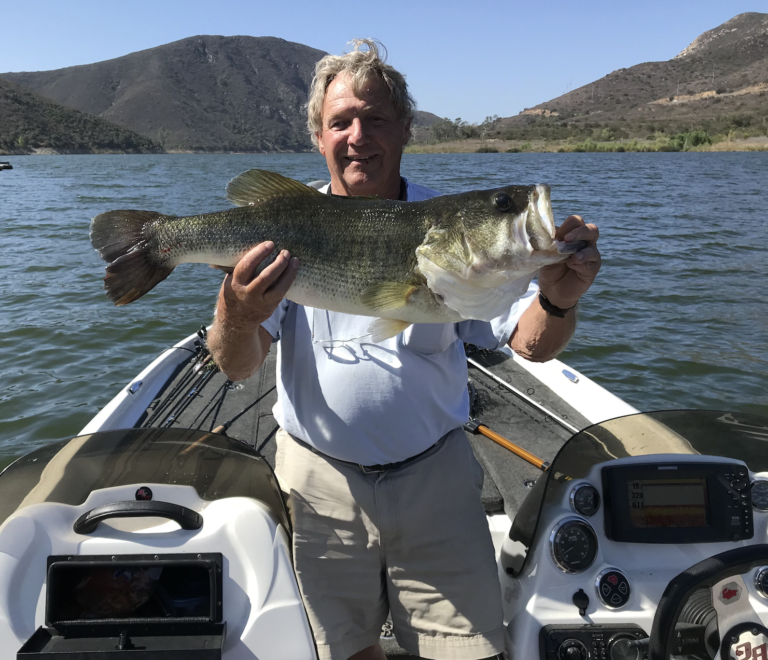 BY MIKE STEVENS
ESCONDIDO – For the most part, the quality factor of the bass being caught at Lake Hodges has been there all season. It's the numbers that got off to a slow start and wavered for months, but right now, both size and numbers are available at Hodges, but that's not to say it's been easy.
Lake Hodges regular Clem Miner told Western Outdoor News in the middle of last week he was still picking on the 12- to 14-inch cookie cutter largemouth that dominated the fish counts a week prior, but that changed when the weekend arrived.
         "Saturday was a different story," said Miner. "I started out well pitching a Senko in the tules for a nice 4 pounder on the point by the launch followed by several others there from 1 to 2 pounds. Then I hit the Narrows and caught at least a dozen, and the quality was up compared to Wednesday. I decided to head down to the cliff by the dam, but decided to stop on the way down, and that turned out to be a wise move."
That's where Miner sent down a drop-shot on 8-pound line that ultimately would end up with a monster largemouth on the business end. Once boated, the fish tipped Miner's scale at 10 pounds, 11 ounces.
"After that, we got nothing at the cliffs, so the total number of fish was 17 with a 4, several 2.5 to 3 and the hog," added Miner, who also said he knows of a 6 pounder caught the same day.
Lake Hodges concession stand manager Laina Ruiz-Doan told WON "it's been crazy good" with many bassers boating over 10 fish per trip with a lot of those over the 4-pound mark. She said drop-shotting purple worms has been working well, and panfish anglers are doing well with nightcrawlers deployed from the fishing docks where they are picking off solid numbers of tilapia.