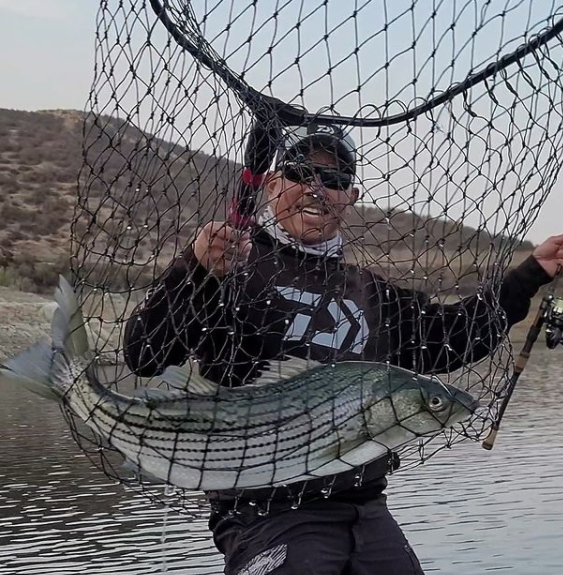 BY MIKE STEVENS
HEMET – The largemouth bass show at Diamond Valley Lake has left a lot to be desired for about a month with even the better days coming during an all-day drop-shotting grind. The striped bass stage has been even quieter, but recent reports are suggesting both species might have started to trend in the right direction.
Gary "Daiwa Warrior" Jubilado may have got the best of it. He ran into a mixed bag of largemouth and striped bass on the same baits in the same type of spots.
"There's a really good topwater bite on both striped and largemouth bass in the back of coves throughout the lake," he said. "Find the bait, find the fish."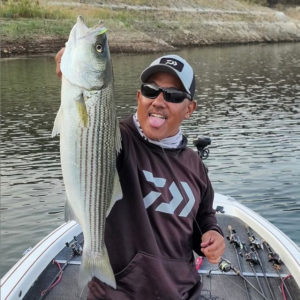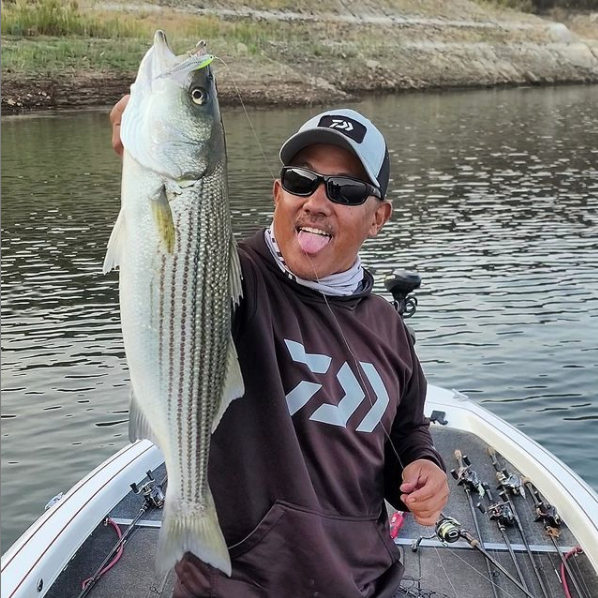 He did most of his dirty work with an Evergreen SB 77.7 topwater bait and a relatively-light spinning outfit.
Hemet-based guide Mike Southerland got into them a week ago when few others were, and while he's still locating stripers, it's been a chore to get them to bite while flycoring. He said "the lake is solid with silversides," and he's still managing to get a couple 4 to 6 pounders per outing.
Another guide, Mark "Mr. Diamond Valley" Franco who fishes for everything DVL has to offer said they had to work for their largemouth on Sunday due to the low-pressure system that moved through, but he still put up good numbers, and he also noticed the prevalence of baitfish in his home lake.
"Things changed a little today," he said. "We had a little fog and a tiny bit of rain, and it was a little windy, but fishing was all the same. We had 30 fish today."
Franco went on to tell WON it got hot in the afternoon as soon as the sun cracked through, but the wind picked up, too.
"The wind was blowing 10 to 12 miles per hour, and I had to turn the boat sideways to drift over the humps," he added. "We were drop-shotting Roboworms, and there was bait everywhere, and I mean everywhere."
Lake regulars of the non-guiding variety are also noticing the baitfish eruption at Diamond Valley.
"Silversides are up by the thousands, and bass are going off on the surface in the first two to three hours in the morning," said Hemet angler, Jesse Mena. "Looking forward to the trout dumps soon, then the big stripers should move in."