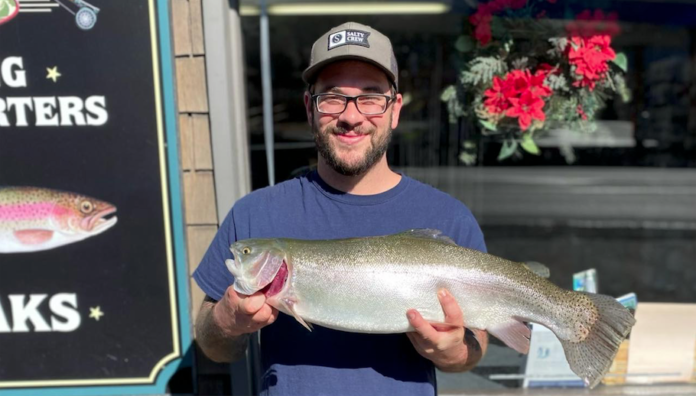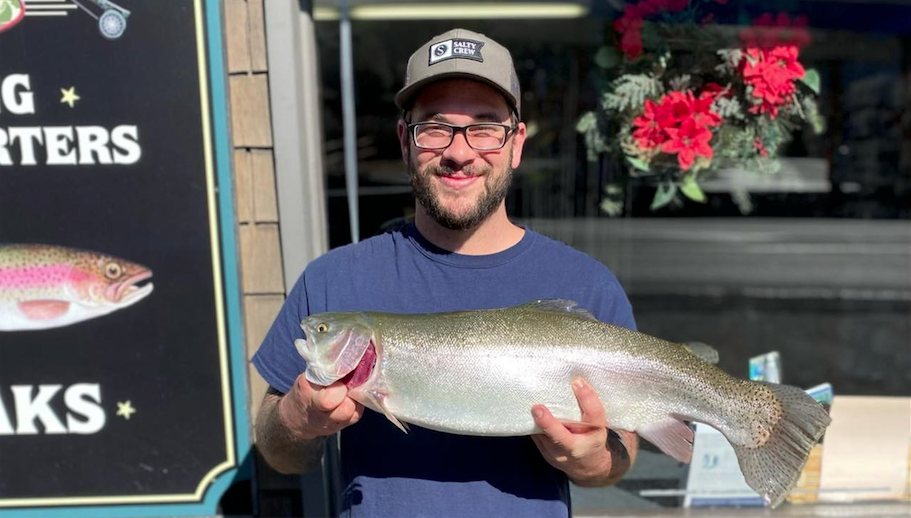 BY BLAKE WARREN
BIG BEAR LAKE—With the onset of December, the private marinas and public launch ramps at Big Bear Lake are now closed for the season, but that doesn't mean that fishing is done with it. Far from it, as trout action remains very good at the lake for shoreline anglers plying the banks. Heavy stockings early in the fall continue to pay nice dividends for local trouters as steady numbers of rainbows along with occasional trophy-caliber fish continue to be the norm at the alpine lake.
"Trout fishing is outstanding and the launch ramps are closed for the season," reported Aga Dabrowska at Big Bear Sporting Goods. "But luckily the trout are still hugging the bank so there's really no need to get off the shoreline right now anyway. Water conditions are great just about everywhere, so just pick a point and toss out a Carolina rig with an inflated nightcrawler or brightly colored PowerBait on an 18- to 24-inch leader to put you in the strike zone. There has also been some action on minijigs and small spinners around sunrise and sunset. We saw a lot of big fish this fall and it looks like that trend is going to continue into the winter."
Along with consistent trout numbers filling stringers, seemingly a few big 'bows are being checked in every week. This week's whopper was a 9.24-pound rainbow was landed by a Big Bear Sporting Goods staffer, which is the biggest trout weighed at the shop so far this year.
While the fishing's been very good, it is feeling a lot more like winter these days, with night temps hovering in the high 20s and mid-30s, and daytimes topping out around 60 degrees. Expect more of the same this coming week per the current forecast.