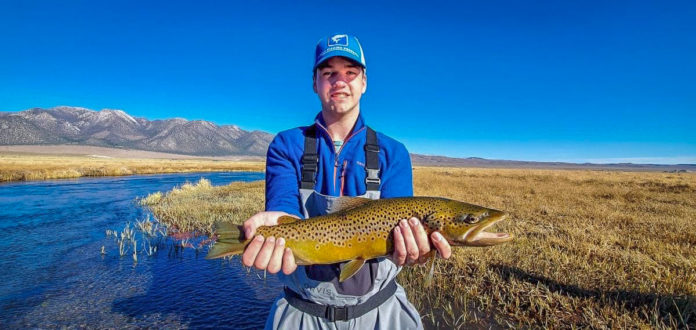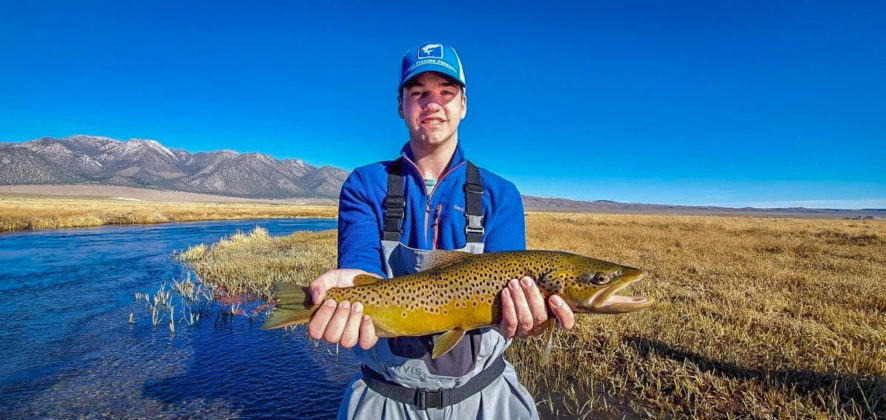 BY ERNIE COWAN
BISHOP — It didn't take long for the winter part of winter fishing season to arrive in the Eastern Sierra.
The first storm with a real punch arrived last week with high winds, ice and snow. It clearly signaled that summer is over.
The storm put a damper on winter anglers getting to the Upper Owens, but the reports that did come in were good.
Doug Rodricks at Sierra Drifters Guide Service said there has been a good migration of larger rainbows into the Upper Owens from Crowley.
Jacob Bowne from Pasadena fished with Rodricks on the Upper O before the storms hit and did very well with egg imitations.
Rodricks said they spotted a big brown from the bank and kept casting to him until he decided to react.
Both the East and West Walker Rivers are ice boxes for winter anglers and that has already started with morning temperatures in the teens and lower.
Low flows on the East walker mean that fish are extremely wary, and anglers hoping for success should approach holes very quietly and cast in from a distance.
The deep and shadowed West Walker Canyon will soon become locked in winter ice and there are very few anglers who venture there until things begins to thaw out in the spring.
Hot Creek can also have access issues as winter storms hit, but for now, waters there are open. Guides at The Trout Fitter are reporting a good BWO hatch starting mid to late morning. The best dry fly action starts about 10:30 a.m. with BWO's and runs as late as 2 p.m. Now is the time to start skating #8-16 stimulators to imitate the Craneflies and October Caddis. The Midge hatches midday in the slow water can be impressive.
There have yet to be many reports from Pleasant Valley Reservoir, but typically the best winter action is near the dam for both larger rainbows and browns. As the winter weather cools things even more, look for the PV fish to go deep.
Much of the winter action is on the Lower Owens where storms and winter temperatures are not as severe. Flows have dropped to good levels for drift boating and wading.
Andre Nersesian with Eastern Sierra Sportfishing says Sierra Slammers, Mice Tails and crickets are all getting attention from both rainbows and browns, and the arrival of colder weather should energize the bite even more.