North & CenCal Saltwater Fish Report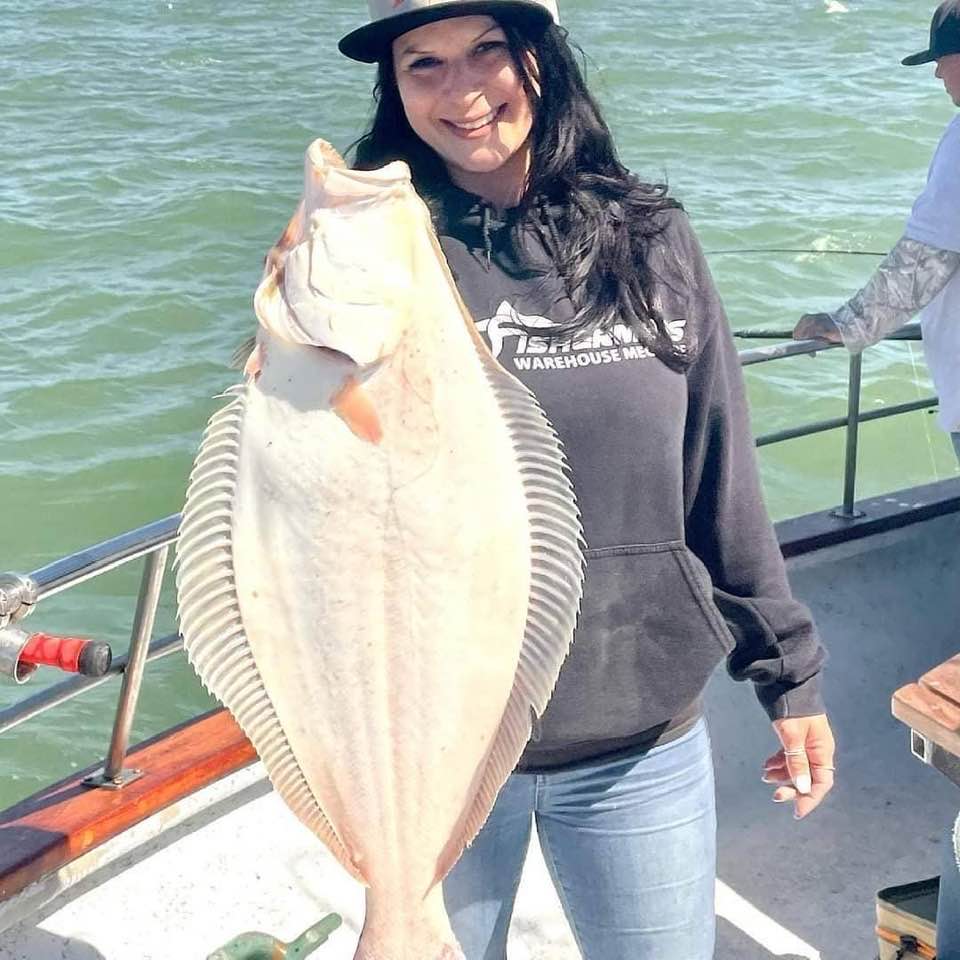 Updated June 14, 2021
NorCal Saltwater
BROOKINGS, Ore. — The hatchery Coho salmon season opened on Saturday, and charter boats trolling anchovies and flashers off of Brookings got into big numbers of king and coho salmon over the weekend. King salmon can be kept out of Brookings and Gold Beach beginning June 19. The season runs through late August. Pacific halibut action was also good with several flatfish between 15 and 25 pounds in 200 feet of water off of Bird Island with herring/squid combinations. Rockfishing is solid with the best ling counts coming from the Pt. St. George Lighthouse reef. Redtail surf perch are taken at the mouth of the Winchuck River and Crissy Field State Park.
CRESCENT CITY — Rockfish and lingcod action is outstanding just about any direction you take out of the harbor, but the best ling action is at the Pt. St. George Lighthouse reef. The redtail perch bite really took off this week with anglers scoring easy limits along Kellogg Beach. The minus tides brought out the clammers, and there were plenty of clams to be had. Lots of limits reported for medium-sized razors. A couple Pacific halibut were caught this week, but still no California halibut to speak of.
TRINIDAD — The Pacific halibut bite slowed slightly over the weekend with the best bite is south of Trinidad Head in 250 to 300 feet of water. The rockfish action between the Head and Patrick's Point is solid for limits of mostly black rockfish along with a few lings. Crabbing is still good and the charter captains are sending their clients home with limits of fresh Dungeness.
EUREKA — The Pacific halibut bite has been outstanding with experienced captains reporting the best action they have ever seen in the area. The charter boat fleet is concentrating north of Eureka around the 51 to 53-lines in 270 to 300 feet of water. A handful of California halibut are being caught inside Humboldt Bay, but it isn't red hot yet. Salmon season opens on June 26th.
SHELTER COVE — Six-packs took advantage of better weather and made the trip north for Pacific halibut and rockfish combos, averaging around one halibut per trip with limits of rockfish and lings the rule. Closer to the harbor, rockfishing near the Hat has been solid for limits. A number of salmon have been observed, and ocean recreational salmon season opens June 29 and continues through October 31.
FORT BRAGG — The wind has been a factor, but the boats were able to make it out over the weekend for limits to near-limits of rockfish north with the best action for quality rockfish near Westport. Ocean salmon season begins on June 29th.
BODEGA BAY — When the wind lays down like it did this week, Phenomenal Rock fishing is on the menu. Lots of quality ground fish along with a nice grade of ling cod for about one per rod, but Captain Rick Powers put in 13 limits of lings to 18 pounds on Sunday along with 13 limits of rockfish. There are still a few crab around, but longer soaks are required. The ocean salmon season starting June 26th.
TOMALES BAY — Most Tomales anglers are going outside for rockfishing which is very good. The halibut fishing was almost nonexistent this last week. Lawsons Landing reported only two fish were caught, but one of them was a 30 pounder on a 14-inch jack smelt near Hog Island. The tides will improve along with warming water which should help the fish counts
GOLDEN GATE — Rockfishing remains excellent at the Farallon Islands and good along the Marin coast with limits the rule. The weather was more conducive to heading outside the Gate this week, and two boats from Emeryville has been consisting limiting along with a healthy ling cod count at the Farallons. A few boats have tried to drift for halibut at the North Bar, but the weather has been a challenge. Salmon season starts June 26th, and party boats are already getting reserved in numbers. Most boats will start off trolling, but Captain Trent Slate of Bite Me Charters will start the season with the popular mooching trips.
SAN PABLO BAY — Saltwater intrusion continues to affect San Pablo Bay fishing as 'trash fish' of bat rays along with various species of shark are eating bait intended for other game species. Striped bass are starting to pile up on the rocks near the Richmond/San Rafael Bridge.
SAN FRANCISCO BAY – The striped bass have gravitated to the rockpiles, and the numbers of bass are overcoming the halibut counts on party boats. The halibut have spread out throughout the bay with no real concentration in any one location, and the fleet has spread out in response. Scores up to two fish per rod are common, and the inclusion of more striped bass will bump up the overall scores. Leopard shark fishing has been tremendous in the south bay near Alameda. Ocean salmon season starts June 26th, and this will take boat pressure off of the halibut.
HALF MOON BAY — Salmon fishing below Pigeon Point has been great for quality, but numbers of salmon have been lacking. Party boats are averaging up to a big fish per rod with several commercial-grade salmon to over 20 pounds. Rockfishing on the local reefs remains outstanding, but the ling cod are limited. The Dungeness crab counts are dwindling. The sign for the upcoming salmon opener in local waters looks solid with humpback whales lunge-feeding outside the harbor. The local salmon season will open on June 26th and run through October 31st.
CenCal Formcharts
MONTEREY — Salmon are feeding on the north side of Moss Landing, a bit of a drive for Monterey boats. Those that make the trip are averaging at least a fish per rod most days, with limits on other days. Halibut scores are going up from Del Monte Beach and the Sand City areas.
SANTA CRUZ — Salmon fishing still takes top billing. The fish were most often found at the Pajaro Hole and the east side of the Soquel Hole. Catches have been reported from the north xoast areas as well, from Three Trees to Davenport. Halibut fishing is good and getting better at Capitola and Pajaro.
MOSS LANDING — Salmon anglers are heading out to the Pajaro and Soquel Holes for a mixed grade of king salmon. Plenty of silvers on the bite as well. Halibut hunters take the short jaunt up to the Pajaro Pipeline area for halibut limits.