North & CenCal Saltwater Fish Report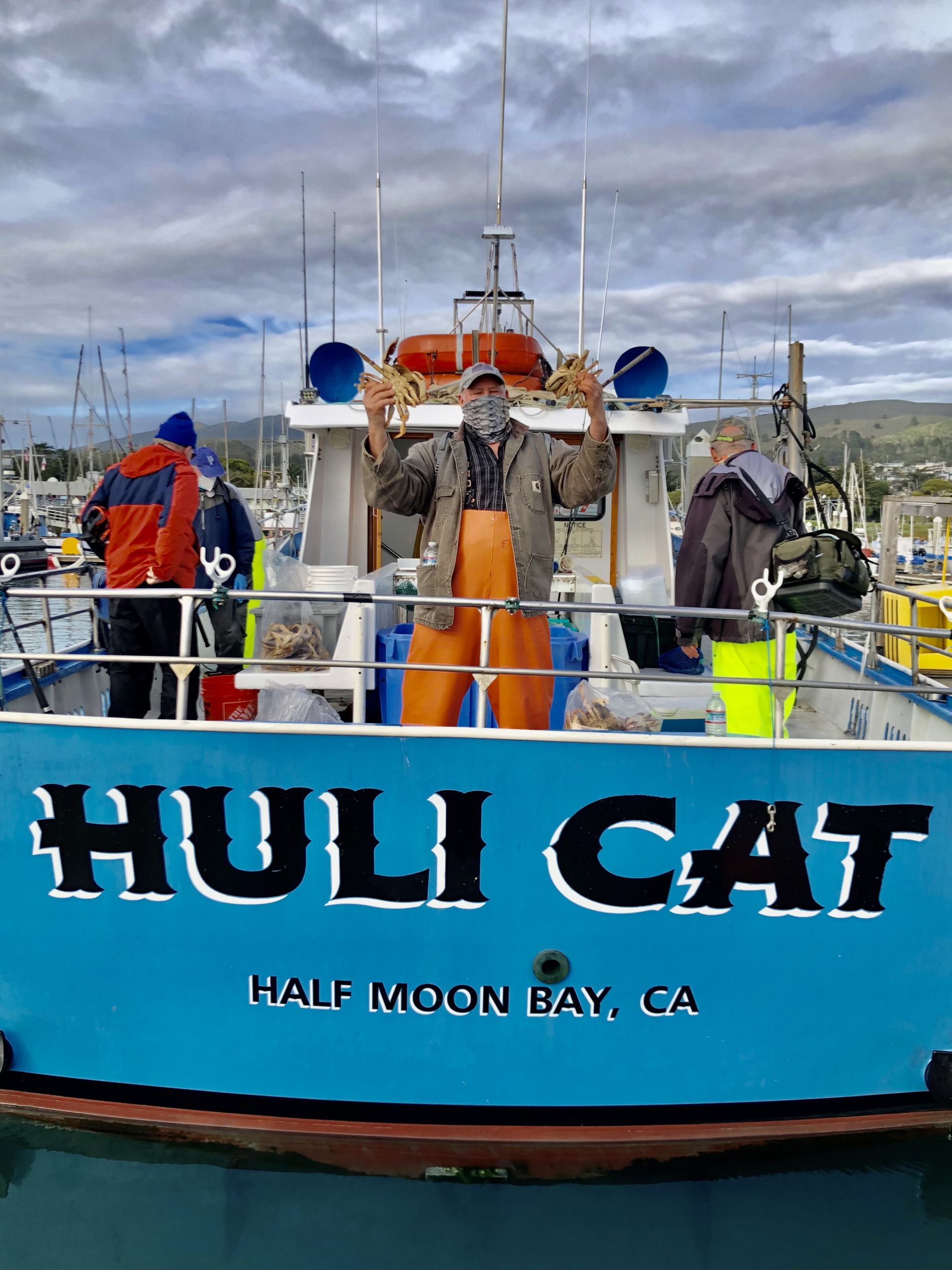 Updated February 22, 2021
NORCAL
NorCal Formcharts:
BROOKINGS, Ore. – Andy Martin of Wild Rivers Fishing said, "With big swells keeping boaters at the docks at the Port of Brookings, anglers looking for action in the salt are finding surfperch to be cooperative at beaches north of town. "The ocean was rough all last week and is expected to be rough this week with swells to 17 feet, and we haven't been able to get out in more than a week because of the stormy weather. The lingcod fishing was good when we were able to get out. The best bet has been a mix of redtail and striped surfperch at Lone Ranch State Beach.There is a lot of freshwater from the Chetco River making fishing tough close to town, but at Lone Ranch, about 5 miles north of the river, the ocean fishing is better for beach anglers," Martin said. "There are guys getting their limits of perch on sandworms or raw shrimp." As the Chetco drops this week, perch fishing should improve at Sporthaven Beach, Crissy Field, McVay Beach, and Chetco Point,.The fish are in shallow water to feed and also are getting ready to spawn." ODFW has approved the 2021 sport halibut season. Out of Brookings, anglers can keep one Pacific halibut a day from May 1 to Oct. 31, or until the 8,000-pound quota is caught out of Brookings and Gold Beach. Last year, anglers caught 92 percent of the quota. The season ran through Oct. 31. "The best haliibut fishing is late July, August and early September," Martin said.
TRINIDAD – Crabbers utilized the pier at Trinidad and the reports were positive with numerous Dungeness brought up. Most folks used crab rings baited mostly with squid, mackerel, or anchovies, and half to ¾-limits were possible for diligent crabbers.
EUREKA — Jetty fishing was doable on some days, but anglers had to stay where occasional big swells would not wash them off the jetty. Both North and South jetties gave up striped perch, rockfish, and kelp greenling. Red tail perch catches were made on local beaches. When the swells subside, locals expect the perch fishing to be phenomenal at Table Bluff and other favored beaches.
FORT BRAGG — Limits of crab were the rule aboard the Sea Hawk. Not every day was safe to venture out on the high seas, but crabbing was good whenever the seas allowed. The Noyo Jetty was a surprisingly popular place where Dungeness crab and unusually high numbers of rock crab were snared. Bait fishers caught perch, rockfish, kelp greenling, rockfish, cabezon, and lingcod.
BODEGA BAY — Private boat crabbing was good in 240 feet of water straight off Bodega Head. Inshore around Tomales Bay, the crabbing was generally slow, but several hours of work along the west shore of the Bay was often worth a couple of crab. Surf fishers enjoyed catches of a variety of surf perch, especially at the top and bottom of the tides.
SAN PABLO BAY — Sturgeon fishing was excellent in tributary waterways including Petaluma River, Sonoma Creek, and the Napa River. The diamondbacks were spread throughout the river systems, and catches were made from both boat and shore. Some fish were caught near the Pumphouse during the week, but over the weekend, the weather was cold and windy. Striped bass catches came from the Vallejo Waterfront where the best baits were anchovies.
SAN FRANCISCO BAY – Over the weekend, Happy Hooker had halibut and striped bass onboard from North Bay. A private boater and his kid during the week caught 8 striped bass, 6 of them keepers to 7 pounds near San Quentin. A large herring spawn occurred off Coyote Point and Hunters Point. In the vicinity, there were catches of halibut, white seabass and sturgeon. The Pacific Pearl from Fish Emeryville got out on a twilight run and hauled 100 Dungeness for 18 passengers.
HALF MOON BAY — Crab and sanddab combos were viable as proven aboard the Huli Cat when 9 folks tallied 35 Dungeness crab, 2 red rock crab, 4 petrale sole and 250 sanddabs. The jetty at Pillar Point Harbor was good for snare casters who got Dungeness and red rock crab and also for hook and line anglers fishing for perch, rockfish, and cabezon. Linda Mar Beach fished well for barred surf perch.
CenCal

MONTEREY — Targeting petrale sole worked out well for passengers on Check Mate out of Chris' Fishing and Whale Watching when they got 70 petrale sole, 450 sanddabs and 3 crab per person. Tioga Street and Marina State Beach proved good spots to fish Gulp! Sandworms and sand crabs for big wintertime barred surfperch. Pacific Grove's rocky shoreline was good for rockfish and cabezon on days when the swells were down.
SANTA CRUZ – There were several nice halibut taken at Mile Buoy and the Whistle Buoy. A twenty pounder came from the Mile Buoy and 3 keeper halibut to 28 pounds came from the Whistle Buoy. Crabbers did so-so at 200 to 240 feet. Surf fishers caught big surf perch at 26th Avenue, Manresa, and up near Davenport. Wharf fishers caught black perch, pile perch, walleye, and a leopard shark.
MOSS LANDING – During the off-season, the Kahuna underwent wintertime maintenance. Private boaters trickled in and out of the harbor for crab trips which produced a few crab per person as a rule especially on longer overnight soaks. People trying their hand at jetty fishing had some catches of perch and rockfish. The state beaches above and below town were very good for barred surf perch, and anglers hooked into some of the larger units that get aggressive during wintertime.