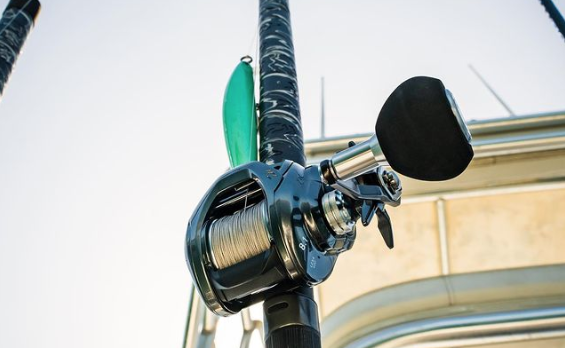 BY BLAKE WARREN & BEN HERVEY-MURRAY
For sportsmen and women, the list of things you need for your outdoor excursions can be, and often is, endless; terminal tackle, line, baits, clothing, ammo etc. With gifting time fast approaching, we've taken the brain-ache out of present shopping for the fishing or hunting fan in your life (or selfishly for you) with the perfect gift idea for every flavor of outdoor enthusiast.
The following are some terrific gift ideas for a variety of different outdoor ventures, and be sure to check out WON's third annual holiday gift guide for more ideas.
Sportboat slinger
We thoroughly enjoy chucking surface iron on heavy baitcaster setups, whether stemming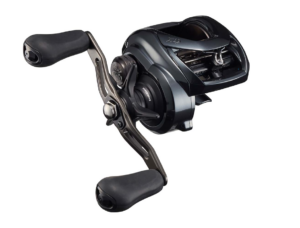 from years of tossing baits for largemouth or simply because of its easy and user-friendly attributes and basic fishability. And now, the gear is rugged and sturdy enough to tackle almost anything locally that's going to smoke your jig.
Therefore, zeroing in on an ideal rod and reel for fishing surface iron baitcaster-style would be the move for the sportboat (or private boat, for that matter) angler in your life; say, a new Daiwa Tatula 400 T-wing reel paired with an 8'6" Daiwa Proteus MH rod. Easy, fun and casts a country mile. Sign us up.
If it's something you really enjoy doing and do a lot of during the season, go all-in on a high-end setup that's perfectly suited to your style of fishing and have yourself a go-to rig for years to come rather than something that simply, "does the job okay, or well enough."
Surf fishing fanatic
It's quickly approaching prime surfperch time on the West Coast as temperatures drop, and the good news is that surfperch fishing is fun and pretty cheap to get into. First, you'll need a 8- to 10-foot rod rated to cast around 0.5- to 1-ounce sinkers or lures.
A great option for this is the Okuma Guide Select in 9-foot, 6- to 12-pound configuration (model number GSP-S-902ML), which you'll find for under $200. A cheaper option is the Okuma SST 9'2" model (SST-S-962L-CGa) which you can pick for around $100.
A sweet reel to pair this with is the Penn Slammer IV DX 3500 (model number SLAIV3500DX) loaded with 10-pound mono or 15- to 20-pound braid with a short mono or fluoro top-shot. A more budget-friendly option is the Penn Battle III DX 2500, coming in at around $150 for a really nice reel.
Combine these with some grub-style perch baits and simple Carolina rigs, and your giftee will be pounding the surf and catching perch all year round.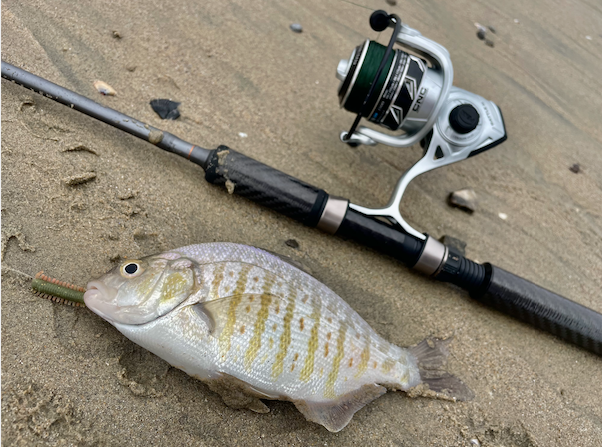 Diehard hunter
With hunting season well and truly here, the name of the game is staying warm and dry while you stalk deer, scope turkeys or wait for a waterfowl flyby. Therefore, the hunter in your life will really appreciate a heated vest to keep them on-task while in the field, with a variety of USB-chargeable options available for little more than a standard jacket. Neoprene chest waders are always a great buy for anyone getting into waterfowl hunting, too.
Firearm-wise, we love the new Benelli M2 Field Shotgun — a great all-around option for someone getting into hunting wildfowl and similar quarry. It's in an affordable price bracket for a quality semiautomatic shotgun and comes in two different barrel lengths — 26- and 28-inch — and a choice of either 12-gauge or 20-gauge. Plus we like that it comes in a variety of camo finishes because, as any true outdoorsman knows, everything looks better in camo.

Tuna addict
This year saw huge numbers of big tuna hit the decks of West Coast boats, but the consistent theme from reports submitted to WON was that most people went tuna hunting undergunned. So, get the offshore addict in your life properly kitted out for their next pelagic mission with a rock-solid Accurate Valiant reel.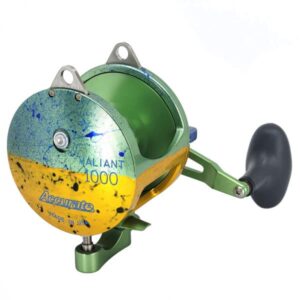 With two speeds plus A-grade engineering and components, the Valiant is a serious piece of kit for any offshore angler and the variety of sizes available mean it's a great choice for most forms of jigging or bait fishing. It's also USA-made and designed, and comes in some great color schemes.
Spool this up with some of new color-coded braid main line from Izorline, who have made the process of identifying the depth you're fishing at easy with color-coded sections of line every few feet. Add some Sea Falcon jigs in a variety of formats and you have a great set-up capable of targeting big West Coast tuna and pelagic species with ease.
Bass head
There is always something new (or enhanced) coming out in the world of freshwater bass fishing, a sport that is flush with a constant rollout of tons of nuanced tricks and tweaks with the aim of catching just a few more bass. But it goes without saying that perhaps the biggest game changer in the sport in recent memory — and perhaps, ever — has been the unveiling and employment of high-end forward-facing sonar units in recent years.
While these revolutionary units certainly won't be found in the discount aisle — running anywhere from $1,000 to $3,000 each — they are undoubtedly the one tool that can basically ensure anglers will catch more fish with it rather than without. And for tournament anglers, it has essentially become a must-have in order to succeed competitively.
Being able to see damned near EVERYTHING around you under the surface from trees or stumps to small rockpiles or grass, along with individual bass and schools, without having to run over the top of them truly does change the game. You never get a second chance to make that first cast, and these units allow fishermen to make that perfect first cast to just the right spot — a preemptive strike if you will, and without having to worry about spooking the fish.
What has often been dubbed as "video game fishing" has now become, well, just fishing, and it's proven time and time again in recent years that it's the single most effective piece of gear or equipment to truly and significantly boost any angler's catch numbers. Lowrance, Humminbird and Garmin all make top-shelf forward-facing sonar units, it's just a matter of personal preference for each individual angler.
But make no mistake, while relatively pricey, they are now unquestionably a must-have for any die-hard bass head, sure to put you on more fish than any particular bait or lure ever could, past or present — head and shoulders above any other gift for any serious bass angler.