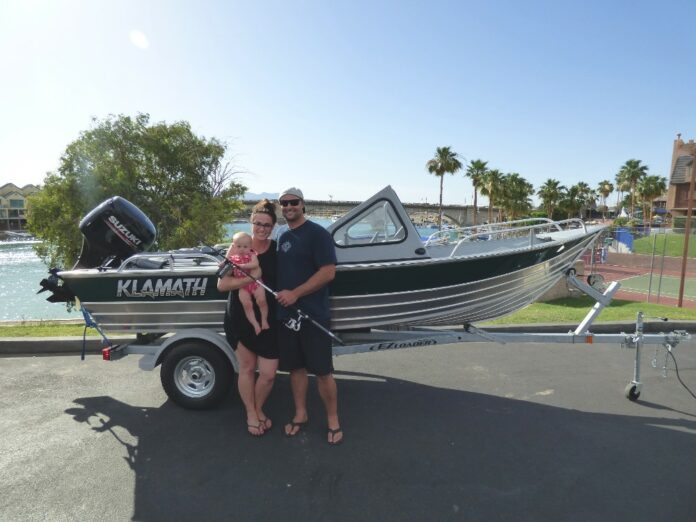 BY MIKE STEVENS
Each rig complete with a trailer and Suzuki outboard
SAN CLEMENTE – Klamath boats paired with Suzuki outboards are back as the Grand Raffle Prizes for WON's two most-popular events: Lake Havasu Striper Derby (May 5-7) and Big Bear Troutfest (October 6-8). Prize boats were not part of the picture at the latest installments of those events due to supply-chain issues, but attendees of those derbies that have been running for decades are pumped to have the centerpieces of the prize haul back.
The Striper Derby prize boat will be the Klamath 16 EXW, which is what it's always been for that event due to its incredible versatility and wide-open platform for customization. That rig will be matched with an efficient 40hp Suzuki outboard.
For Big Bear Troutfest, it will be the 15-foot Klamath advantage with a tiller-controlled 20hp Suzuki outboard. Past winners of that rig enjoyed the free reign offered by that Klamath as far as how easy it was to accessorize and "make it their own."
As grand raffle prizes, anyone who enters either event will automatically be entered into the drawing that closes each event.
For more information on those and all WON events and to sign up online, visit WONews.com and click the TOURNAMENTS header. Or click HERE.