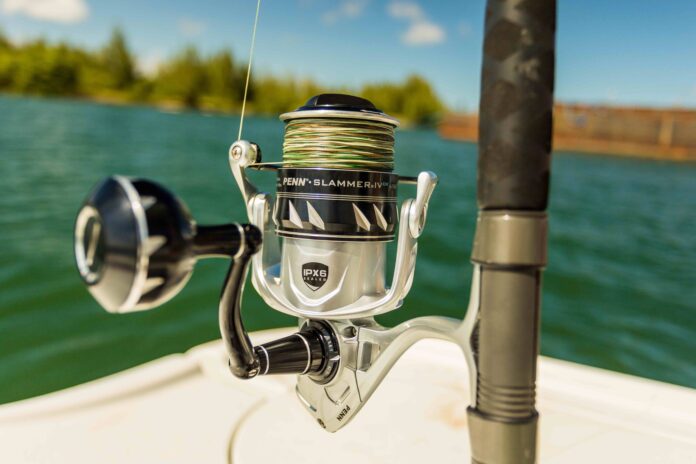 Beefy saltwater spinning reel offers versatility and bulletproof reliability
A mid-size spinning reel has become an essential piece of tackle for any West Coast saltwater angler with applications ranging from shallow water rockfish to offshore sportboat action and surf fishing. One reel will do it all, if you pick the right model.
In recent months, my Penn Slammer IV 4500 DX has performed all of the above tasks with ease and not a single piece of maintenance has been required, despite spending days hanging off the side of a sportboat covered in saltwater, or countless mornings being exposed to sand ­and surf spray on the beach. The Slammer IV just keeps on trucking no matter what I throw at it.
First, let's look at some specs. The 4500-size will hold 320 yards of 20-pound braid or 235-yards of 12-pound mono, which is more than enough for the applications mentioned above. I've had mine spooled with 20 and 30-pound braid through the test period and 30 was spot on for launching colt sniper-style hard baits at smaller pelagics like dorado or throwing large 3-ounce spoons off rocks, whilst 20-pound was the sweet spot for launching smaller jerkbaits from the surf for halibut and similar.
Line lay is even and that all-important roller wheel is still turning despite zero maintenance on my behalf. Interestingly, this is consistent across the Penn range – I've used a lot of different brands in saltwater and those Penn roller bearing assemblies just roll on and on.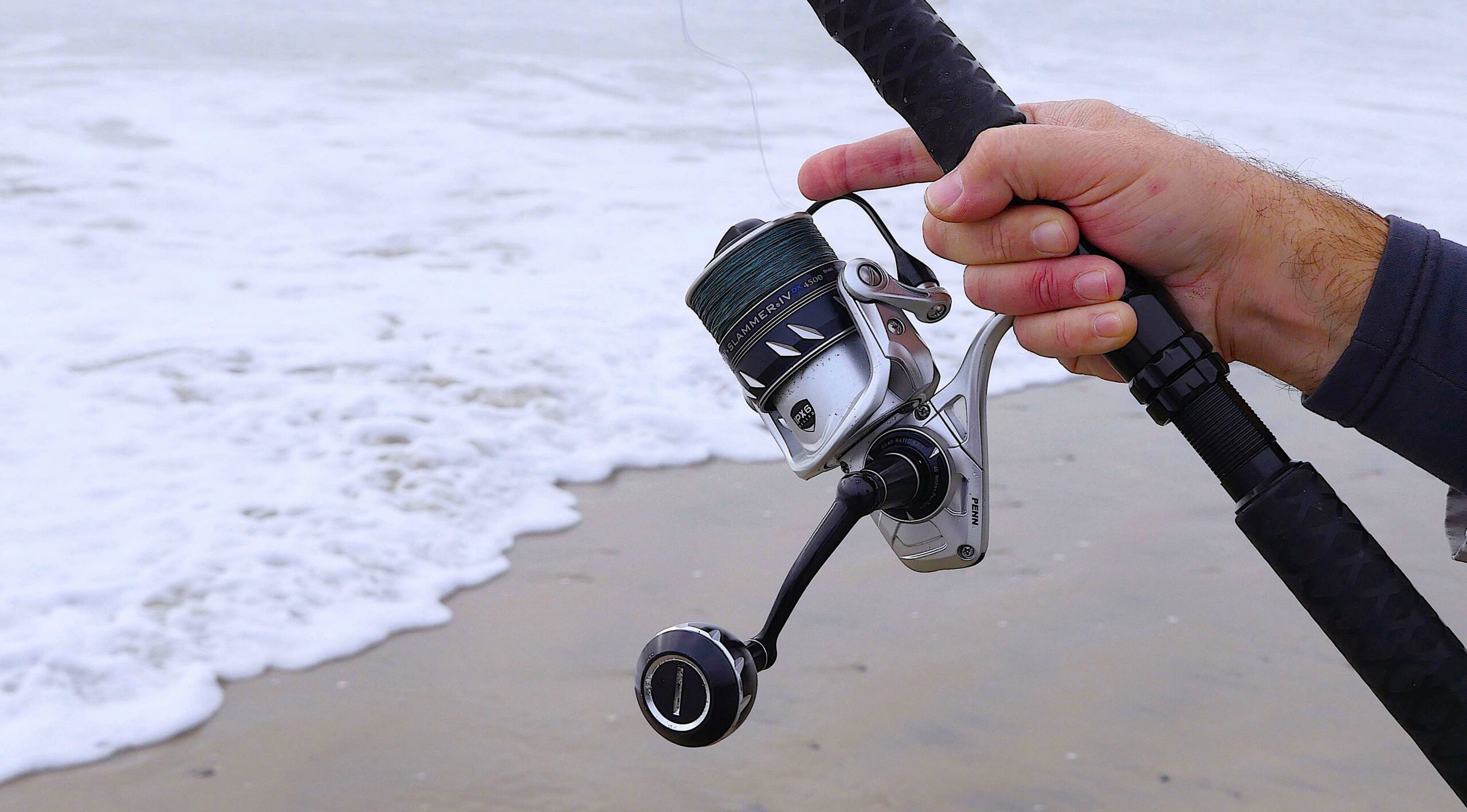 With 30 pounds of drag available via the Dura Drag system, the Slammer IV has more than enough stopping power for most classes of fish you're likely to target on spinning gear. Some decent halibut have definitely put that to the test with those hook-pulling bursts of speed requiring a smooth and progressive drag system to avoid loses.
The DX model designation stands for Dealer Exclusive – meaning you can only buy these particular models from a tackle shop or similar. Added extras on the DX models include more bearings and improved sealing tech to bolster the already-there IPX6 levels, which means it can resist high-pressure incursions and heavy sprays. We all like supporting local shops and I applaud Penn for offering a tangible advantage to purchasing locally through these upgraded models.
The only disadvantage of the sealing tech and bulletproof built is a minor sacrifice in the smoothness of the reel. But, having spent hours retrieving all types of baits – from tiny Kastmasters to heavy stickbaits ­– this isn't an issue at all, and I accept the compromise between butter-smooth reels prone to salt and sand incursion versus sealed models with a little more stiffness inherent in the system.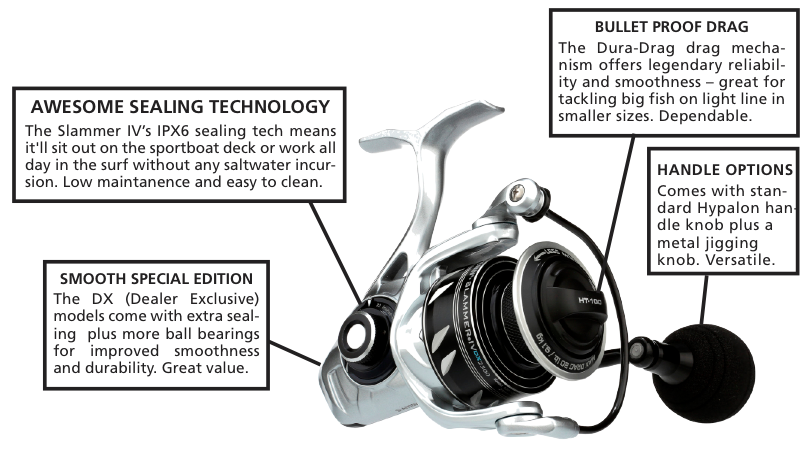 The baseline smoothness is maintained, too, unlike cheaper reels that get crunchy very quickly once any grains or sand or salt work their way into the mechanisms, which isn't something that's happened to my Slammer IV DX. A regular rinse in freshwater has been all that's needed to keep it running like new.
It's now a firm favorite in the guiding armory and is used weekly by myself and clients, many of which have purchased the same model for their own fishing after using mine. That tells you all you need to know. A class act.
MSRP: $309.95 www.pennfishing.com