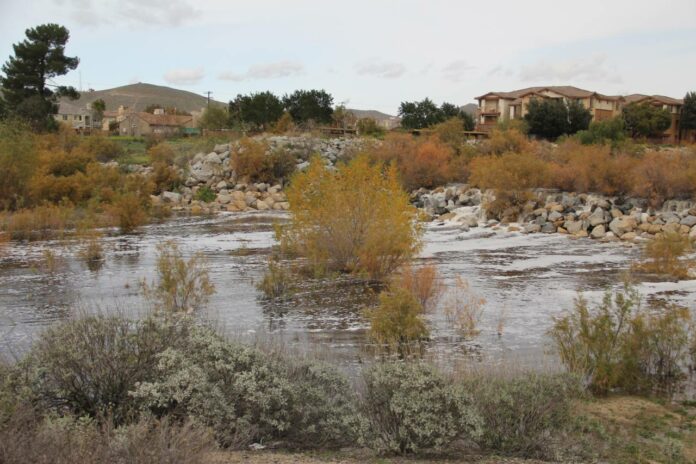 BY MIKE STEVENS
Lake Cachuma stealing the Southland show
SANTA BARBARA – Precipitation has been headlining all manner of media since this rainy season began, and the outdoor outlets are no exception. All the rain is affecting each body of water differently, but there's no question it's an overall great thing.
It would take forever to touch on every drop of water in the state and dive into how it affects sportsmen, but that would result in a "wall of text" that this particular publication looks to avoid. There is, however, enough info out there to jump around and put together a representative sample.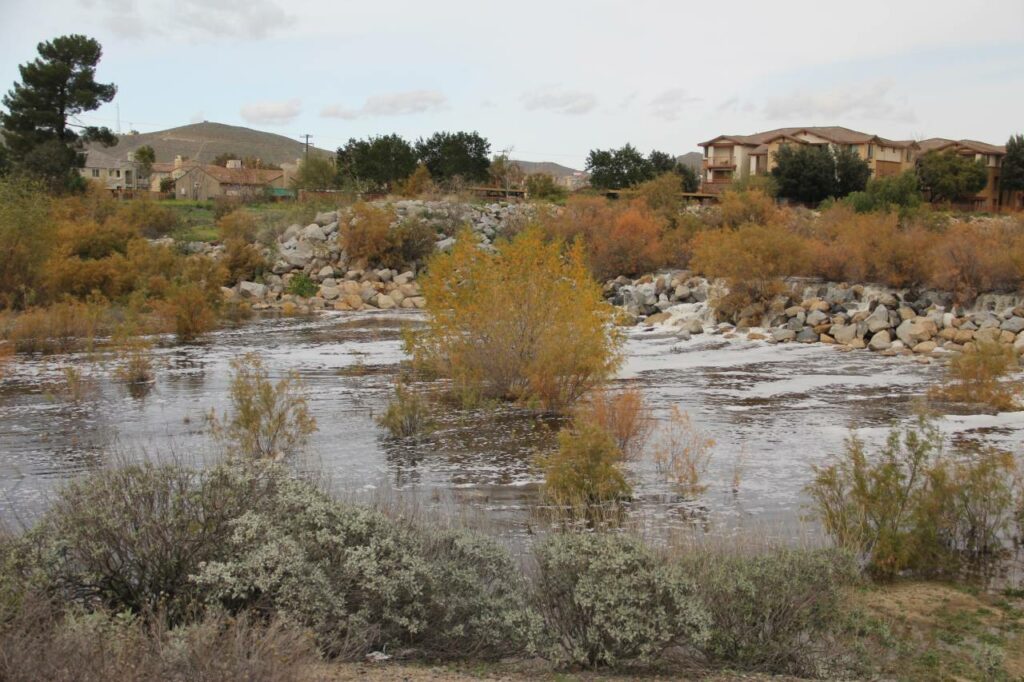 Over the weekend, Lake Cachuma was on the verge of spilling for the first time since 2011. The primary water supply for Santa Barbara, Goleta, Carpinteria, Montecito and the Santa Ynez Valley was at 37 percent of capacity a week into 2023. Going into Sunday, there was chatter about officials releasing water to avoid having water actually spill over the top of the dam.
"It's basically going over the spillway at this point," said Rich Tauber (RichTauberFishing.com). "They are actually letting water out to control the amount of it coming into the lake, and the lake is closed to boating for at least the next three weeks. There is so much debris in the lake, it's the number-one thing lake personnel are working on, trying to get it on to the bank and possibly burn it. But our guide service is super excited we're going to have at least two years of a reservoir that is at maximum capacity, and it's going to produce some absolutely fantastic fishing!
Here are some quick hitters on some significant fisheries around the state and how the precipitation is affecting them:
According to Lake Casitas Boat Rentals, on Jan. 13 Casitas was up 15.19 vertical feet from Dec. 30 and up to 38.6 percent of capacity. That was almost three feet higher than 24 hours earlier.
Going into the weekend, Lake Isabella "almost doubled in capacity in the pAst week," according to officials at Kern River Conservancy. "We expect the lake to continue rising with more rain in the forecast and a record snowpack bringing a monster spring run off. The best news is that the U.S. Army Corps of Engineers announced the safety modification project is done and the lake can begin filling to its full legal capacity."
The upper Kern River reached flood stage, peaking at over 17,000 cfs early last weekend and maintained flows over 1,000 cfs during these recent rounds of rain. That's what's going into Isabella while only a fraction of that is leaving the lake via the lower Kern River.
In the Sierra Nevada, the DWR did its first snow survey of the season a week ago and announced the snow pack is 177 percent of average for that date. That's 64 percent of the April 1 average, but it's a great start for the year. Sensors in other areas of the region had it as high as 200 percent, others are already showing a full season's snowpack.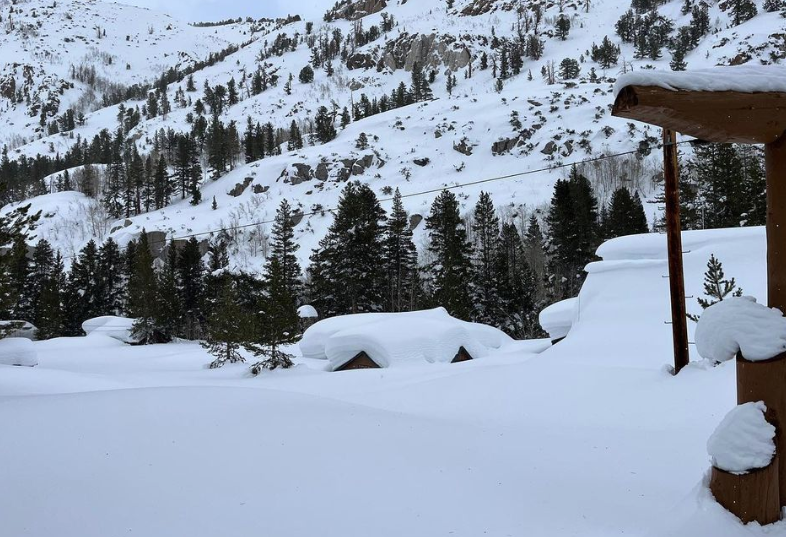 Only the rooftops were visible through the snow at Parcher's Resort in Bishop Creek Canyon, and Jared Smith of Parchers said, "for those curious if South Lake and Lake Sabrina will fill this year, I'd say the probability is very high."
Up north, the California Department of Water Resources (DWR) announced flood releases at Lake Del Valle will continue at least through last weekend and advised the public to stay away from the Arroyo Valle area downstream of the dam. The lake itself has been closed due to storm damage and flooding.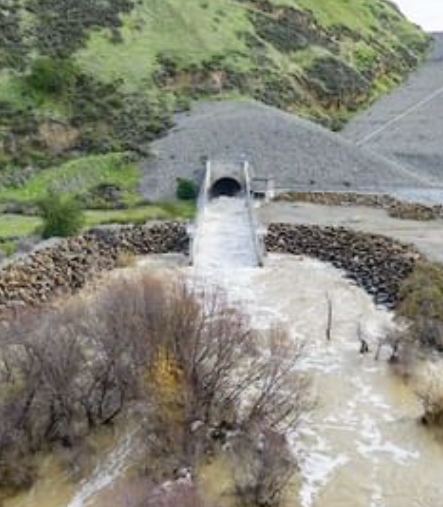 "We have to plan for the next drought now. And this is really about engaging with those local groundwater sustainability plans and the local agencies that operate these projects that recharge the groundwater system," said Tim Godwin, Technical Policy Advisor for the Sustainable Groundwater Management Office. "There is over 340 recharge projects that have been identified in these groundwater sustainability plans."
Lake Oroville still has enough room to capture runoff while providing flood control for the Feather River and nearby communities. At just over half of capacity, inflows have been as much as 50,000 cfs while releases into the Feather River have been minimal. Oroville has seen over a 100-foot rise in elevation since Dec. 1.