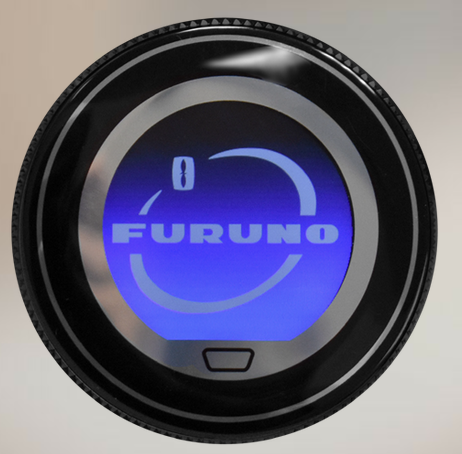 Camas, WA – Furuno's new TEU001 Touch Encoder Unit combines "The Best of Both Worlds" when it comes to NavNet control. With a combined RotoKey™ and LCD Touch Screen that emulates the already familiar Edge Swipe UI of TZtouch2 and TZtouch3, you can control nearly every aspect of your TZtouch2 or TZtouch3 MFD from this small, simple, and stylish unit.
The innovative, waterproof (IP67-rated) Touch Encoder Unit provides an elegant, compact touch-based interface to enhance the user experience. Edge swipe up or down, left or right to access all of your menu options, take advantage of long and short press functions, and zoom and pan your charts – total control of your TZtouch2 or TZtouch3 MFD is at your fingertips! The TEU001's beautifully designed RotoKey™ provides comfortable tactile control of many common operations, including zoom in/out and quick menu scrolling.
The TEU001 is available in a Black or Silver finish to accentuate any helm, and the color LCD touchscreen will enhance the look of any dash or serve as an incredible armchair control. Connection is as simple as plugging the unit into the TZtouch2 or TZtouch3 USB port.
Learn more about the TEU001 Touch Encoder Unit on the Furuno USA website (TEU001S for the silver-finish model, TEU001B for the black), or on Furuno's YouTube channel, where you can see all of the new unit's features in action.
For more information on Furuno or their complete line of Marine Electronics, contact: Furuno U.S.A., 4400 N.W. Pacific Rim Blvd., Camas, WA 98607. Phone: (360) 834-9300 or visit them on the web at www.FurunoUSA.com.