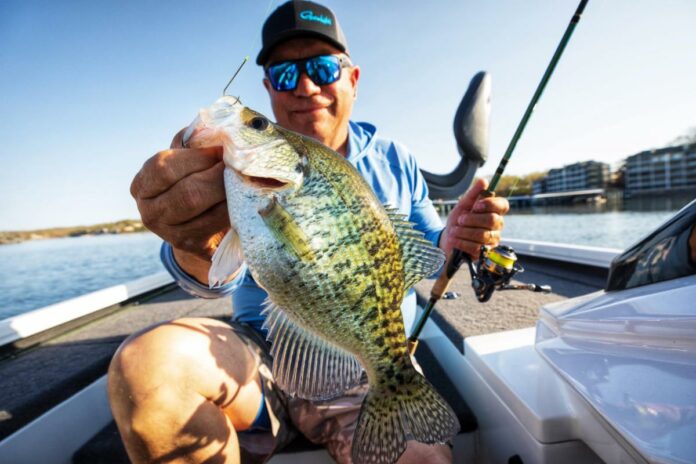 Gamakatsu, the longtime leader in hooks for everything from bluegills to blue marlin, has recognized the increasing importance and popularity of the crappie market. Gamakatsu teamed up with crappie legend Wally Marshall and his "Mr. Crappie" brand, the leading name in the crappie world, to design the Gamakatsu Mr. Crappie Premium Stiletto and Sticker hooks."Gamakatsu has dominated the bass fishing world for many years," Marshall said. "Now we're bringing that same focus to the crappie world, introducing the strongest and sharpest light wire crappie hooks on the planet, designed by yours truly."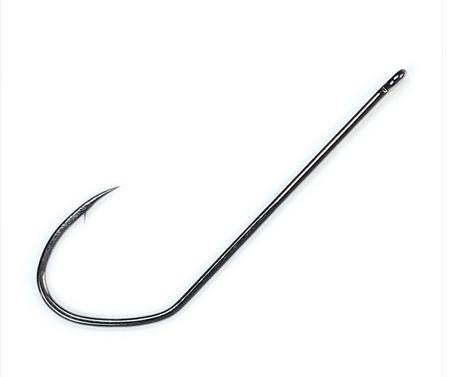 The Stiletto hook design is perfect for fishing live or dead bait due to its large gap for increased hook-ups and special bend with an acute angle providing better holding power, locking fish in place when hooked. The hooks are made from light, super-strong wire and are available in sizes from 6 through 1/0 for various applications. See Mr.Crappie talking about the Stiletto hook in this video.

Stiletto Features:

·     Designed by Mr. Crappie – Wally Marshall

·     Large gap and acute bend for superior holding power

·     Perfect for fishing live or dead bait

·     Colors:

·     NS Black

·     Red

·     Gold

·     Size: 6, 4, 2, 1, 1/0

·     Qty/Pkg: 8, Size 6 -1

·     Qty/Pkg: 6, Size 1/0

·     Qty/Pkg: 25, Size 6 – 1/0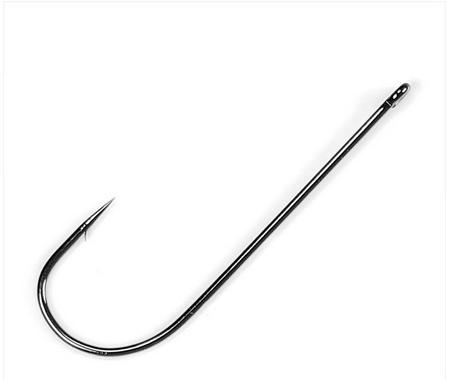 The Sticker is a traditional Aberdeen-style hook that utilizes Gamakatsu's premium grade of high carbon steel and features a perfectly conical point unequaled in sharpness. They come in gold, red and NS black, available in sizes 4 through 1/0.
"Hooks are the most important equipment in your boat," Marshall said. "If they're not super-sharp and super-strong, anglers will miss fish or lose fish. With these premium hooks by Gamakatsu, anglers will minimize those issues." Switching to these technologically superior hooks will put more fish in the boat, whether fishing in tournaments, for fun, or putting fish on the table." See Mr.Crappie talking about the Sticker hook in this video.
Sticker Features:
Designed by Mr. Crappie – Wally Marshall
Light wire bait hook
Straight point Aberdeen hook for better penetration
Colors:
NS Black
Red
Gold
Sizes: 4, 2, 1, 1/0
Qty/Pkg: 8, Size 4, 2, 1
Qty/Pkg: 6, Size 1/0
For more info on all Gamakatsu products, visit Gamakatsu.com.