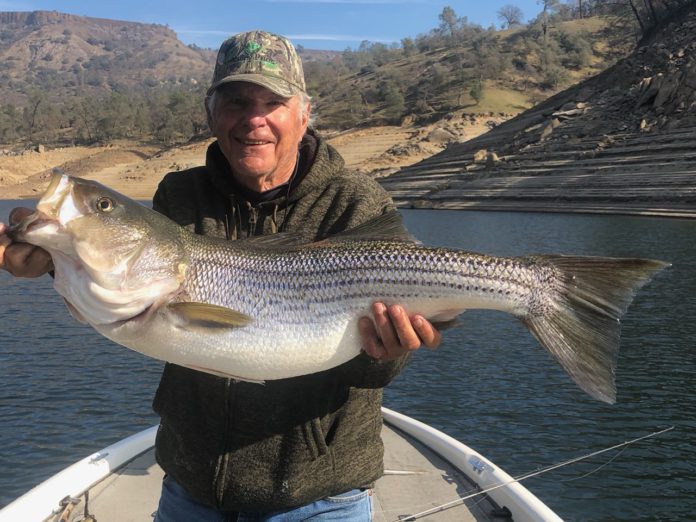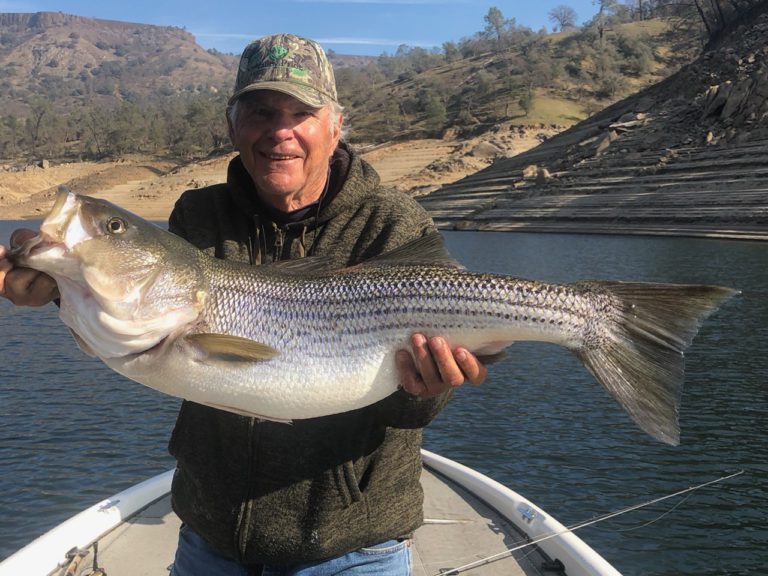 Former Raiders QB sticks trophy jailbird, finesse-style
BY BLAKE WARREN
FRIANT – Frigid, a little windy and a bit uncomfortable. A typical mid-January early morning one can usually expect at Millerton Lake early in the new year. But those circumstances haven't stopped the vast majority of fishermen from fishing for centuries on end. And they certainly didn't stop former Raiders quarterback Daryle Lamonica from launching his boat in search of spotted bass bites late last week.
SoCal guide Rusty Brown had three days scheduled with clients at Millerton, so he brought his dad along on the trip to fish with Lamonica while he set out to put his guys on some winter bites at the CenCal lake.
"We had hit a few points with some decent success so when we met up in the late morning I gave him a pack of 4.5-inch Prism Shad Roboworms that we were getting bit pretty good on," SoCal guide Rusty Brown told WON. "Next thing I know, about an hour and a half later Daryle and my dad were coming back our way all smiles and fired up. Then Daryle holds up a striper over 20 pounds that he caught on the Prism Shad Robo I gave him rigged on a 1/8-ounce darthead on 6-pound fluoro. At Millerton, it's usually either a big striper or no striper, and this one was definitely a big striper. Daryle just knows this lake so well." The big jailbird was landed just after noon upriver in 35 feet of water," Brown added.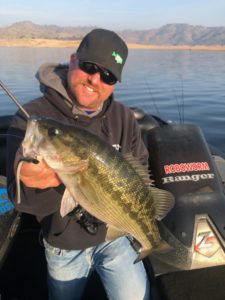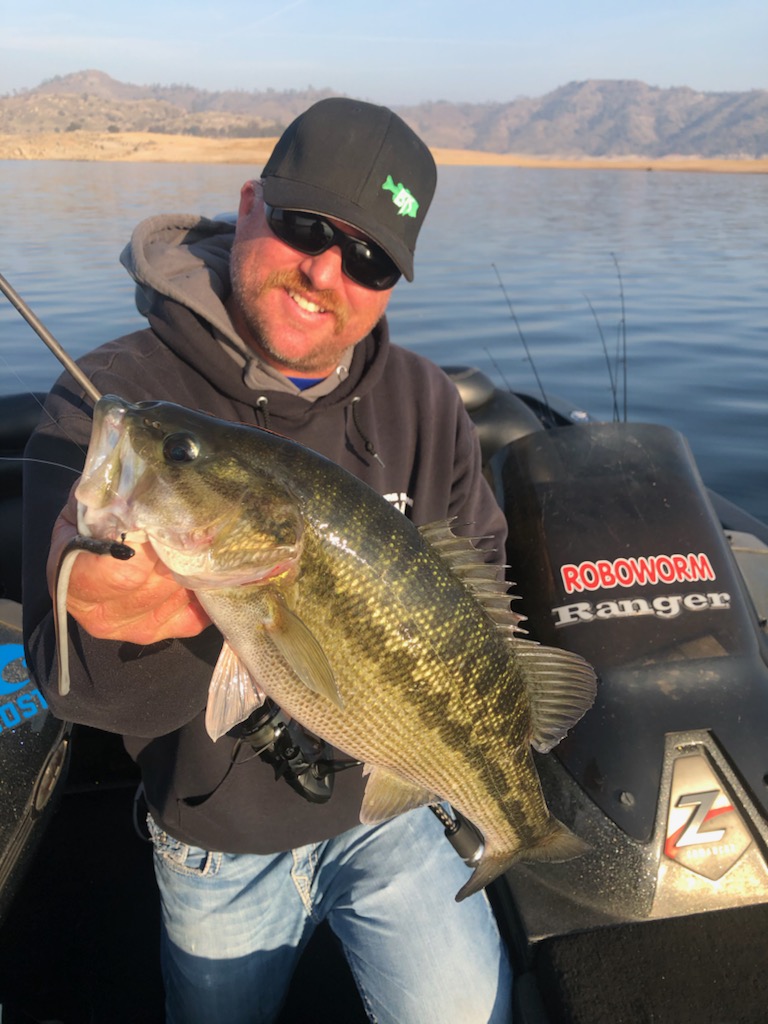 Brown also said the spotted bass bite, while not huge in terms of numbers, was mostly consisting of quality fish. He noted that the average counts were about 8 to 12 fish a day, but most spots that committed were of the healthy vari- ety, mostly going 2 to 4 pounds.
Four-and-a-half-inch Roboworms in Prism Shad, Hologram Shad and Ehrler's Edge colors on drop-shots and dartheads in 30 to 50 feet did most of the damage along with 3-inch Ned worms, although 2 of the better biters going 3-plus to 4 pounds came on A-rigs. Chunk rock walls with transitions have been the key target areas of late, both upriver and in the main lake. Water temps are currently generally ranging between 49 and 54 degrees and the lake is at approximately 30 percent of capacity.