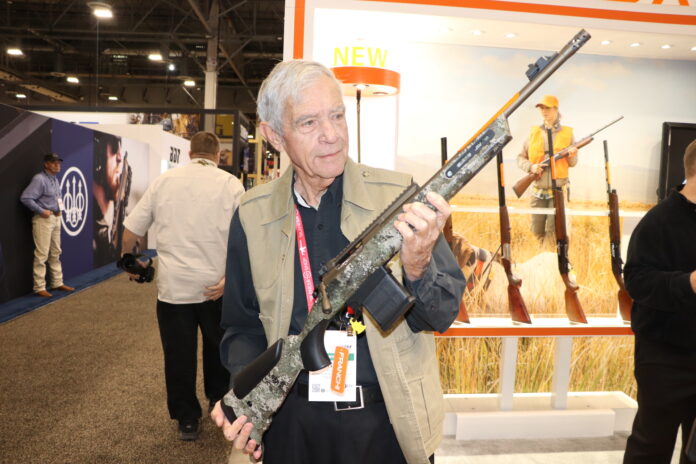 BY STEVE COMUS
The Shooting, Hunting and Outdoor Trades (SHOT) Show each year is where the shooting sports industry introduces and promotes the latest products. It is where 52,000 manufacturers and closest shooting buddies from around the world get together to show their stuff.
This year is seeing a number of line extensions more than any focus on radically new designs. These extensions and trends focus on long-range and short-range rifles and sights to go with them, expansion of the 28-gauge in the shotgun arena, gadgets and a noticeable growth in the presence of products from Turkey.
The fascinating thing is that with such an eclectic mix of products and trends, it looks like this probably will be a good year for the shooting sports industry, and that's a good thing, given the challenges in recent years from the pandemic and simultaneous sales spike triggered by social unrest.
Perhaps this is the bridging year when the shooting sports industry finds its true "new normal." One thing is certain: The industry is alive and well.
1: Rise of long-range
The continuing focus on long-range shooting involves everything from Mossberg's Patriot Predator rifles to Burrris' introduction of a new high-tech quick and slick telescopic sight, to Hornady's new 7mm PRC (Precision Rifle Cartridge).
As much as custom and semi-custom, high-priced rifles have dominated the long-range rifle world in past years, mainline companies like Benelli, Browning, Mossberg, Ruger, Savage and Winchester have hopped onto the bandwagon with models that deliver sub-MOA (Minute of Angle) performance. We're talking about affordable performance here.
All of these new long-range rifles need scopes on them that help the shooter realize their accuracy potential and the optics segment of the industry is responding with a plethora of high-performance scope sights.
One of these new kinds of scopes is Burris' Veracity PH 4-20x50mm. It has all of the whistles and bells needed to realize its performance potential and is designed to work well in concert with the Burrisconnect mobile app.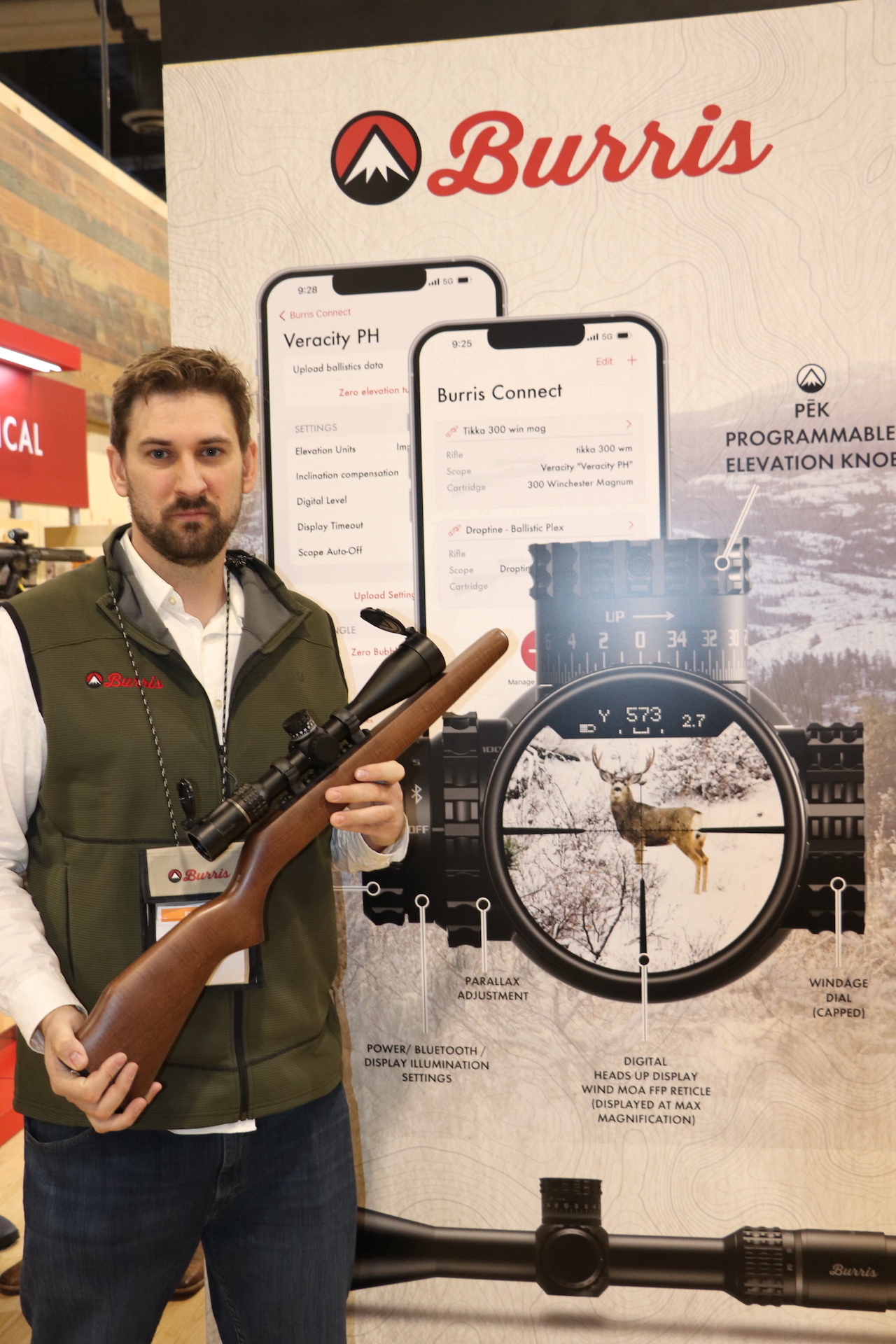 To be able to realize the potential of both high-tech rifles and sights, it is necessary to use high-tech ammo and Hornady's new 7mm PRC cartridge fills this bill to the max. In Hornady's Precision Hunter line, the 7mm PRC sends a high ballistic coefficient 175-grain ELD-X bullet out of the muzzle at 3,000 feet per second.
Success in the field happens when hunters combine high-performance rifles, sights and ammunition.
2: Short-Range offerings, too
For short and medium-range applications, standouts at the SHOT Show included Remington's .360 Buckhammer cartridge and the Henry rifles that shoot it, as well as Franchi's Momentum All-Terrain Elite scout rifle.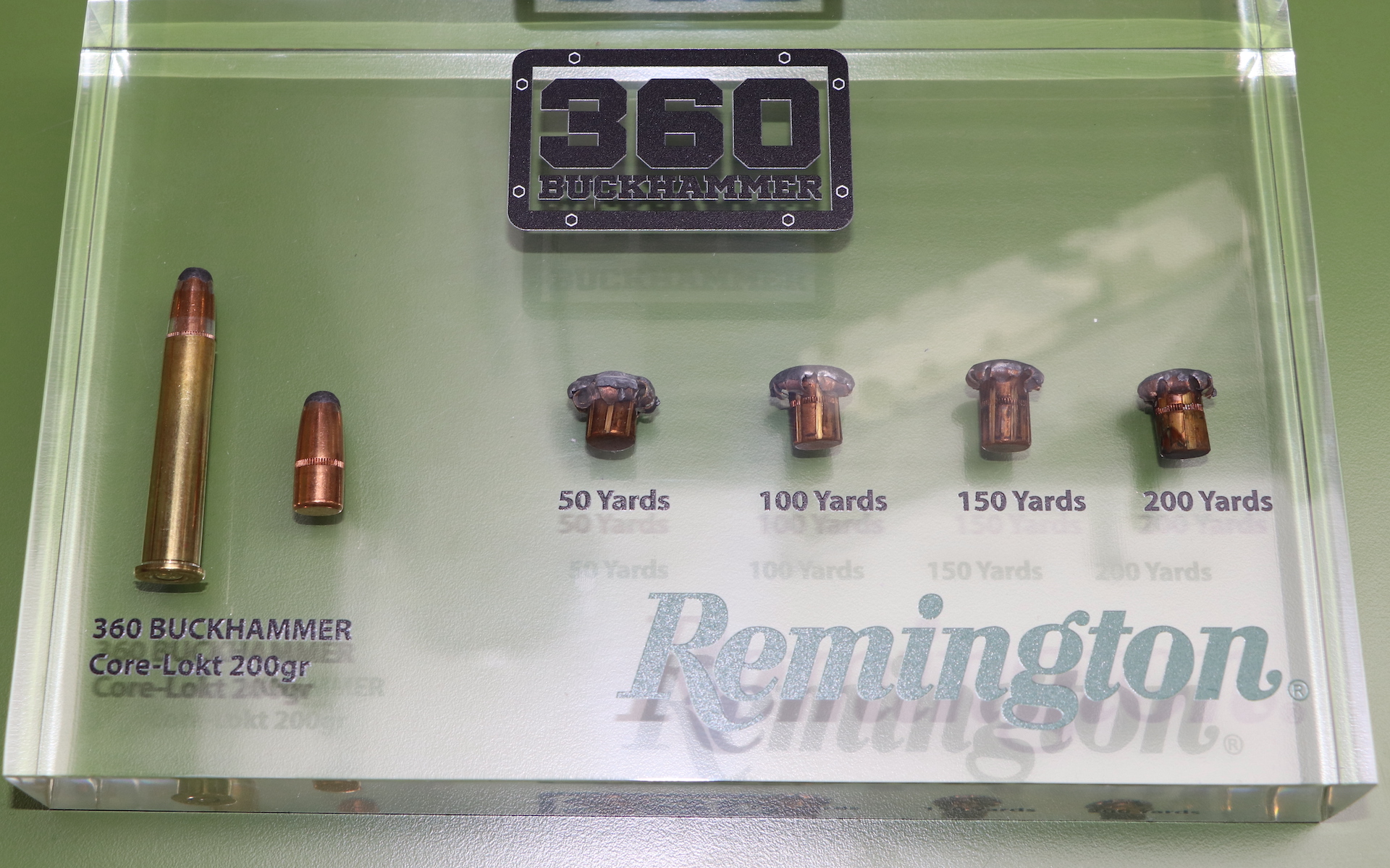 The Remington .360 Buckhammer is a rimmed, straight-wall cartridge designed for lever-action rifles and is credible to 200 yards. It is being offered in two Core-Lokt bullet loadings – a 180-grain at 2,399 fps muzzle velocity and a 200-grain at 2,217 fps.
Franchi's Momentum All-Terrain Elite scout rifle comes with a long sight rail, a backup sighting system, 10-round detachable magazine, adaptable stock system, QD cups and M-Lok slots, raised cheek rest, 18-inch barrel and 5/8×24 TPI threaded muzzle for accessories. It is being offered in .223 Remington and .308 Winchester.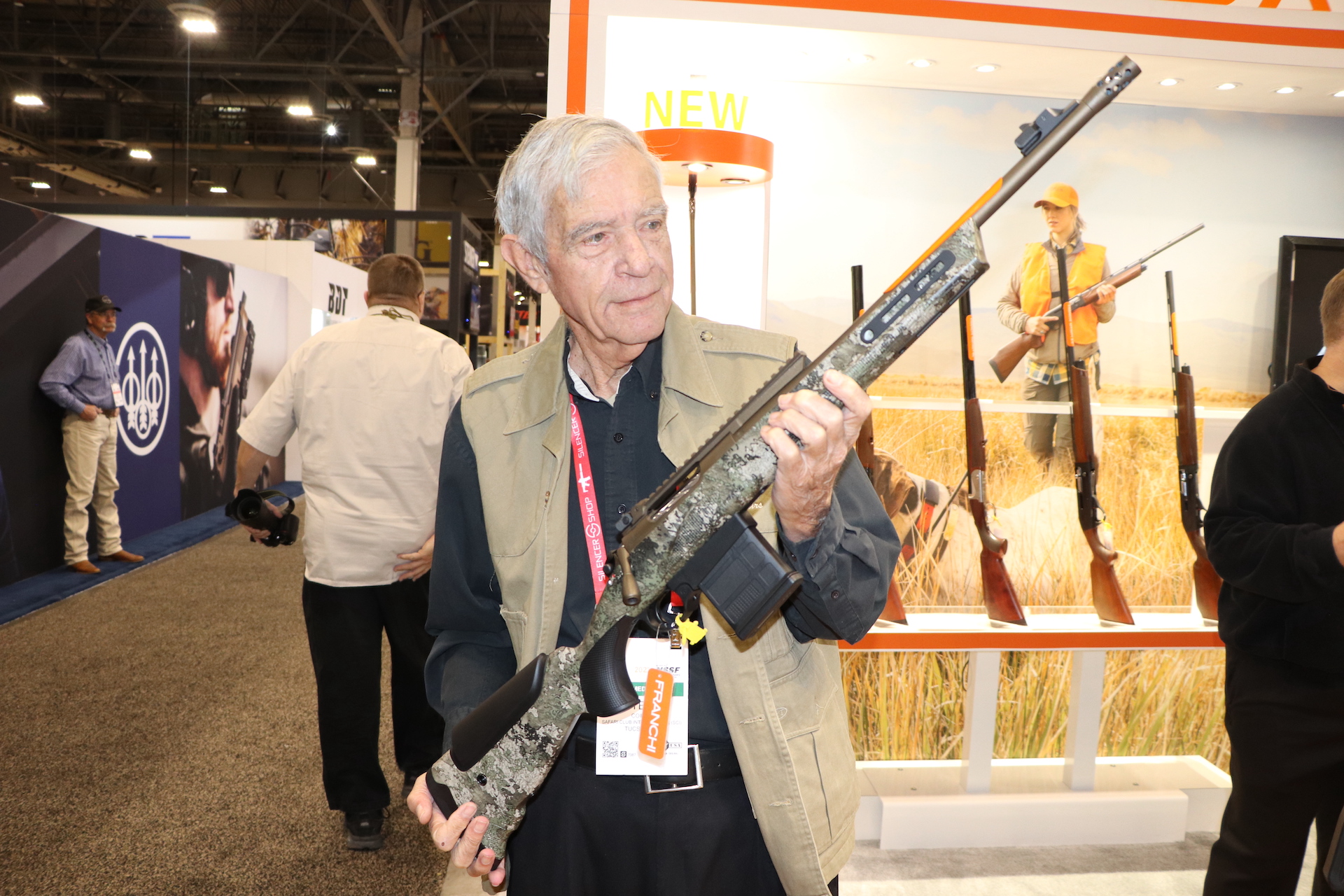 In recent years, there has been a reawakening of the lever-action rifle, while the scout rifle concept has continued to have an identifiable following since the concept was introduced by Jeff Cooper in the 1980s.
3: 28-Gauge increasingly popular
The 28-gauge shotgun is emerging as a major bore size for hunting everything from upland game to waterfowl and wild turkeys. Both Mossberg and Benelli are among the leaders of the pack when it comes to this sub-gauge phenomenon. Development of TSS (Tungsten Super Shot) has made all of this possible, coupled with the recent introduction of 3-inch 28-gauge ammo.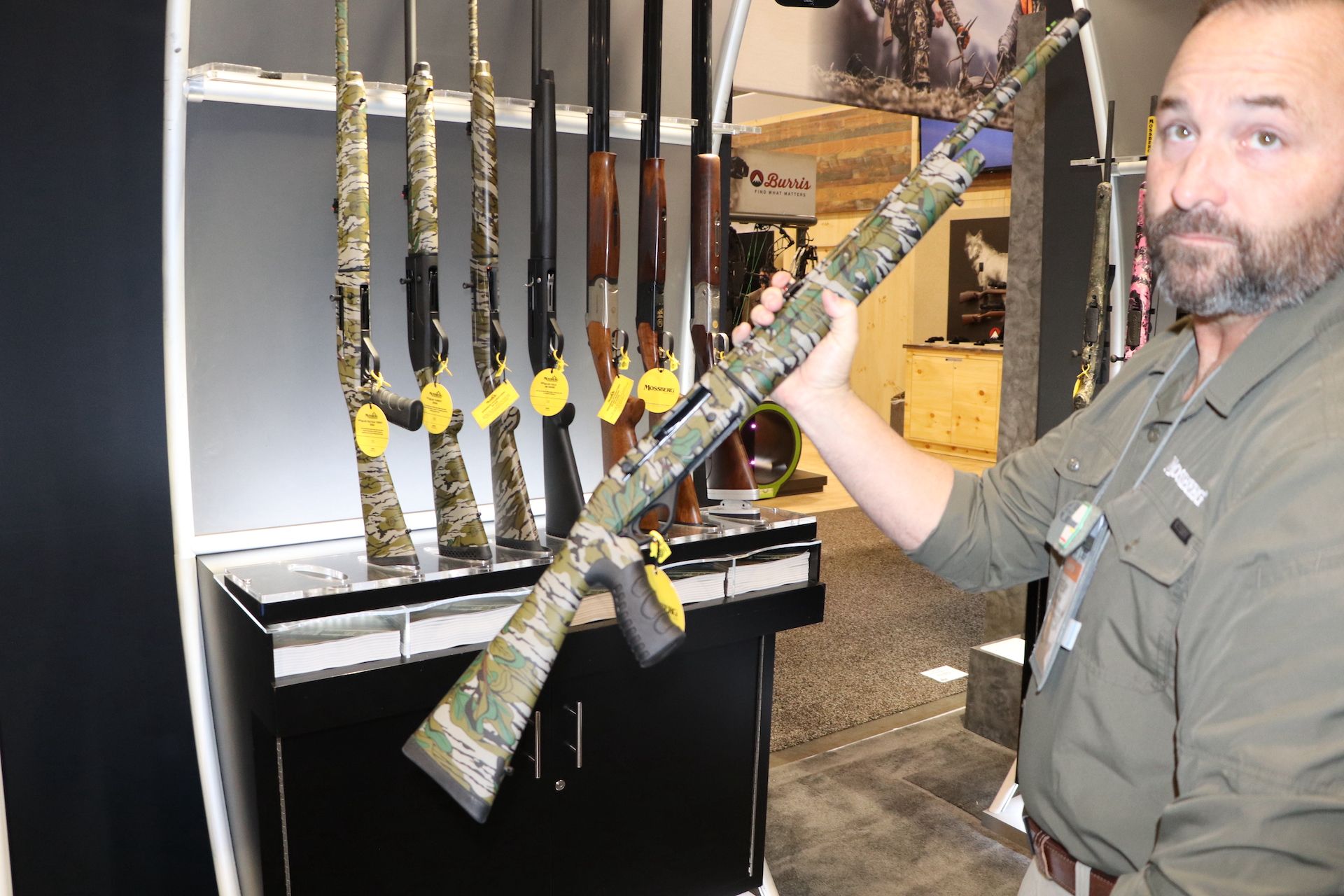 Historically, the 28-gauge was popular among upland hunting purists who valued the small, fast guns for extended carry in the field. Now, the 28-gauge is going mainline, thanks to developments on the ammo front.
4: Lots of gadgets
Gadgets and goodies always are on full display at the SHOT Show, and this year is no exception. Although there is not enough room any single publication to list all of the interesting gadgets and goodies introduced this year at the SHOT Show, there was one that no doubt will be popular among many pistol shooters.
It is the XS Sights' Gunsmith Series inline sight pusher for Glock pistols. This may sound esoteric, but for serious shooters, sight pushers should be considered a must.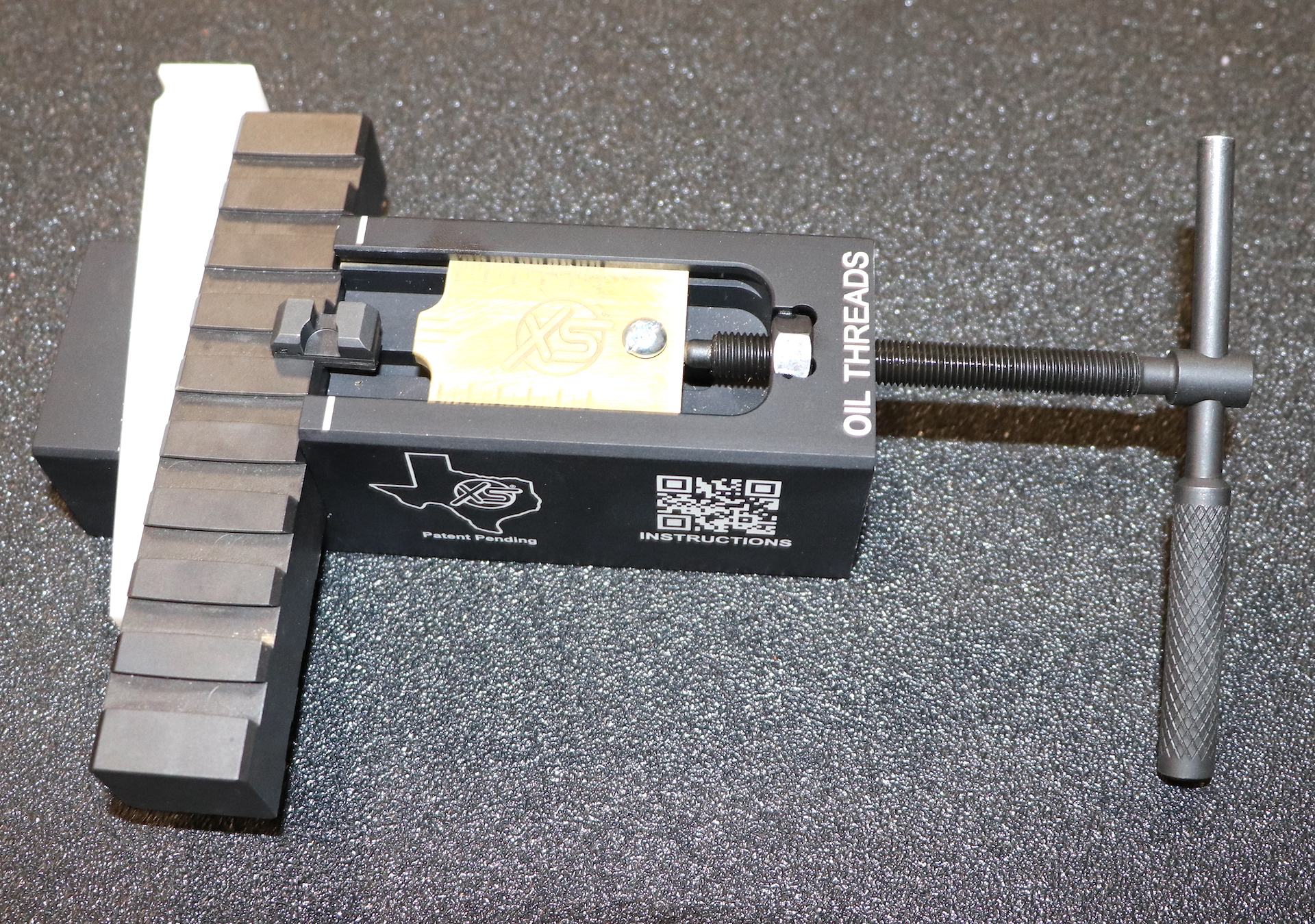 They are not normally used terribly often, but when pistol sights need to be adjusted horizontally or replaced, sight pushers are invaluable. Although this new offering from XS is designed for Glocks, it can work for some other models, as well.
5: Turkish Presence
For a number of years, there has been a growing trend for sporting guns to be made in Turkey. This includes brands that are all from Turkey, as well as specific models for brands that traditionally have marketed guns made in other places around the world.
This year at the SHOT Show, there were many more booths featuring Turkish-made guns than ever before. We're talking handguns, rifles and shotguns – the whole gamut. It is not surprising to see such a trend because, with the proliferation of CNC computer-controlled machinery, where the buttons are pushed has little relevance.
Dickinson has been offering great guns made in Turkey for a long time. This year they had an interesting side-by-side, short-barreled shotgun that adds defense to their hunting and target shooting lines of shotguns.
As a bonus category to the five from the SHOT Show, Savage this year introduced an interesting A22 Takedown semi-auto chambered for the .22 long rifle cartridge.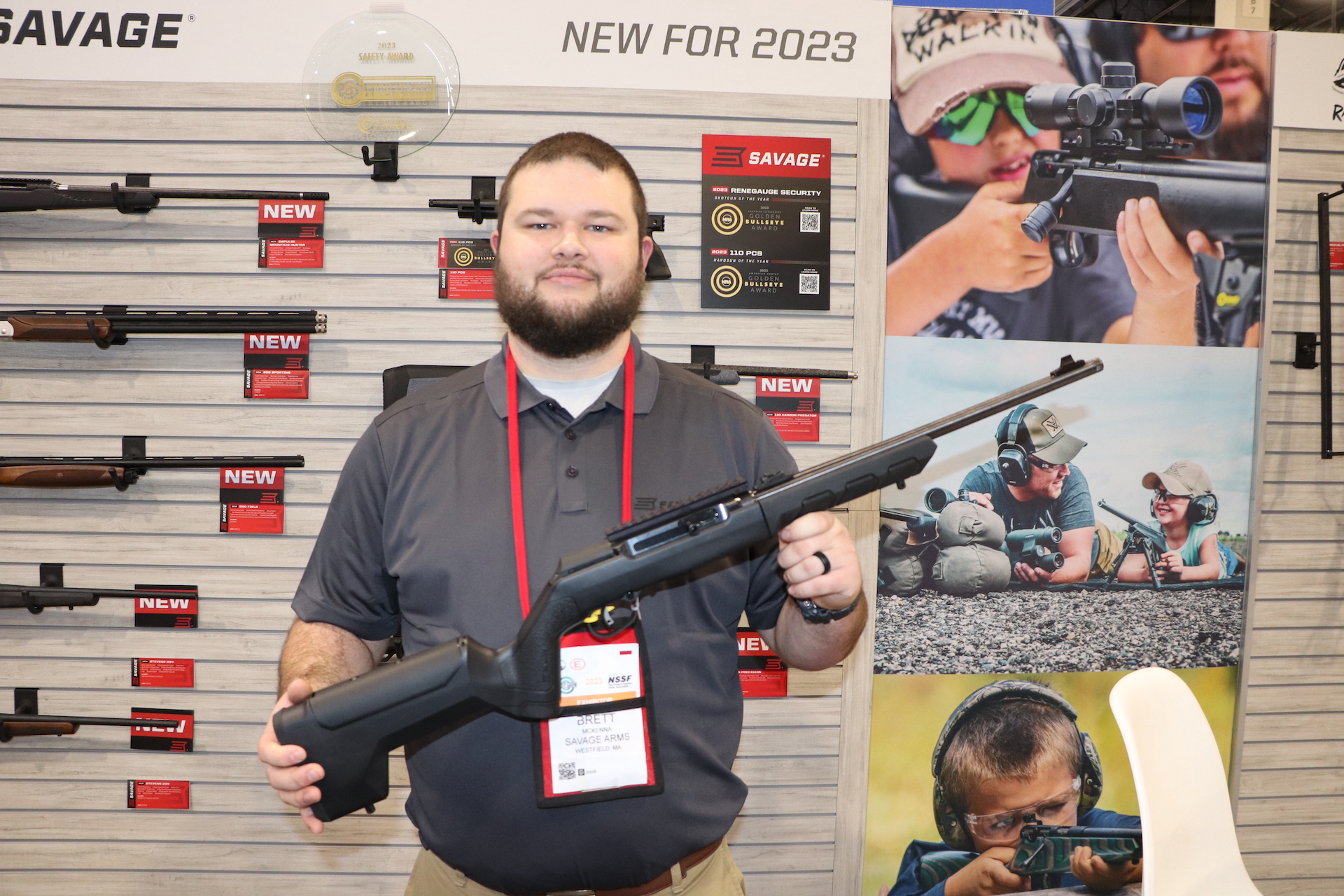 This cute little gun sports a synthetic stock that includes a storage compartment in the pistol grip and extra magazine compartment in the cheek riser, Picatinny rail with iron sight channel and user adjustable AccuTrigger (3-5 lbs.).
Judging from the new products being introduced this year, there will be something for about anyone who shoots firearms. And this enhances the fun factor, which is what shooting is all about.
This feature appears in the February 3, 2023 print edition of Western Outdoor News. To get early access to every info and feature-packed issue of the West Coast's biggest outdoor sporting newspaper, click here.