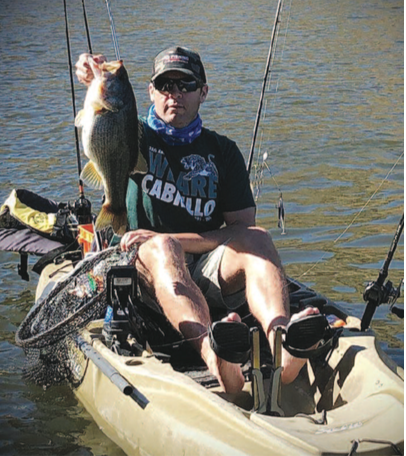 BY BLAKE WARREN
ESCONDIDO – North County anglers converged on Lake Hodges last Wednesday for its season opener in what has become an annual February tradition of sorts. The opener was met with great fanfare with over 75 boats launching and another 40-or-so kayaks and float tubes also hit- ting the water, however, Hodges bass weren't all too cooperative to start the season in what was a very stingy bite — the majority of opening day anglers did well to manage just a fish or two.
The weekend bite saw some improvement on the whole, though still far from steady fishing. That said, anglers dragging jigs found a handful of willing biters to 5 pounds along with the first reported double-digit largemouth of the young season, a 10.37 pounder taken on a kayak by Long Beach angler Brady Garrett on a jig with a Berkley trailer in the Narrows. Most weekend success came from either the Narrows or Del Dios on craw imitations with little mention of a reaction bite, though So-Cal guide Rusty Brown said he did manage a trio of largemouth to smack a spinnerbait fairly tight to the banks in Del Dios on Saturday.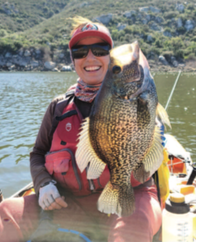 Offsetting the fairly sluggish bass bite in the early days of the season, however, has been a pretty consistent winter crappie bite at the lake through the opening week. Anglers targeting the slabs are connecting with anywhere from 5 to two dozen of their quarry at various struc- ture spots around the lake, mostly in 8 to 20 feet of water. Your standard crappie jigs, grubs, Road Runners and small- er Rapalas and Flicker Shads on the troll are all accounting for bites in the early going.