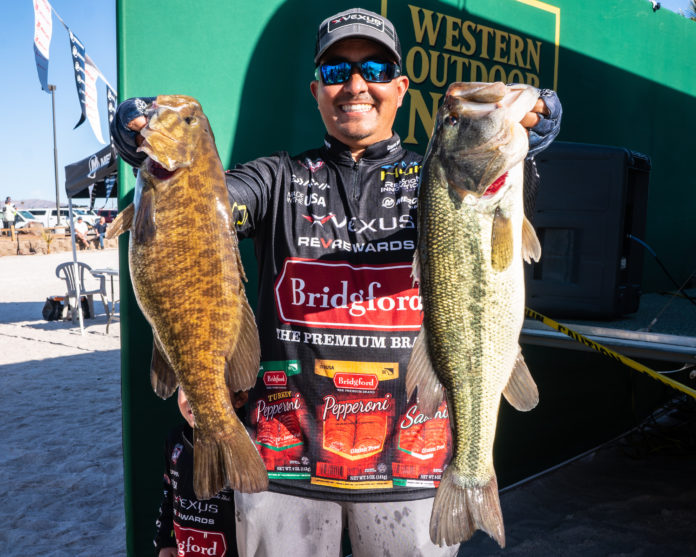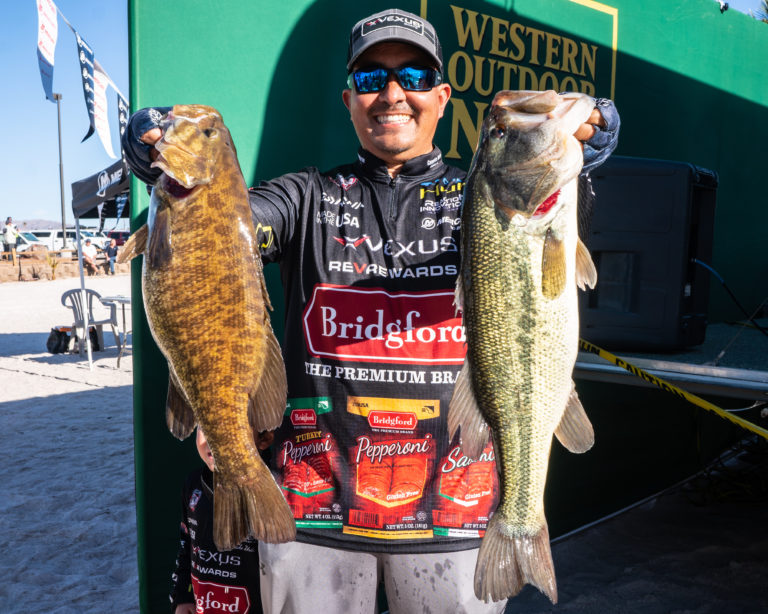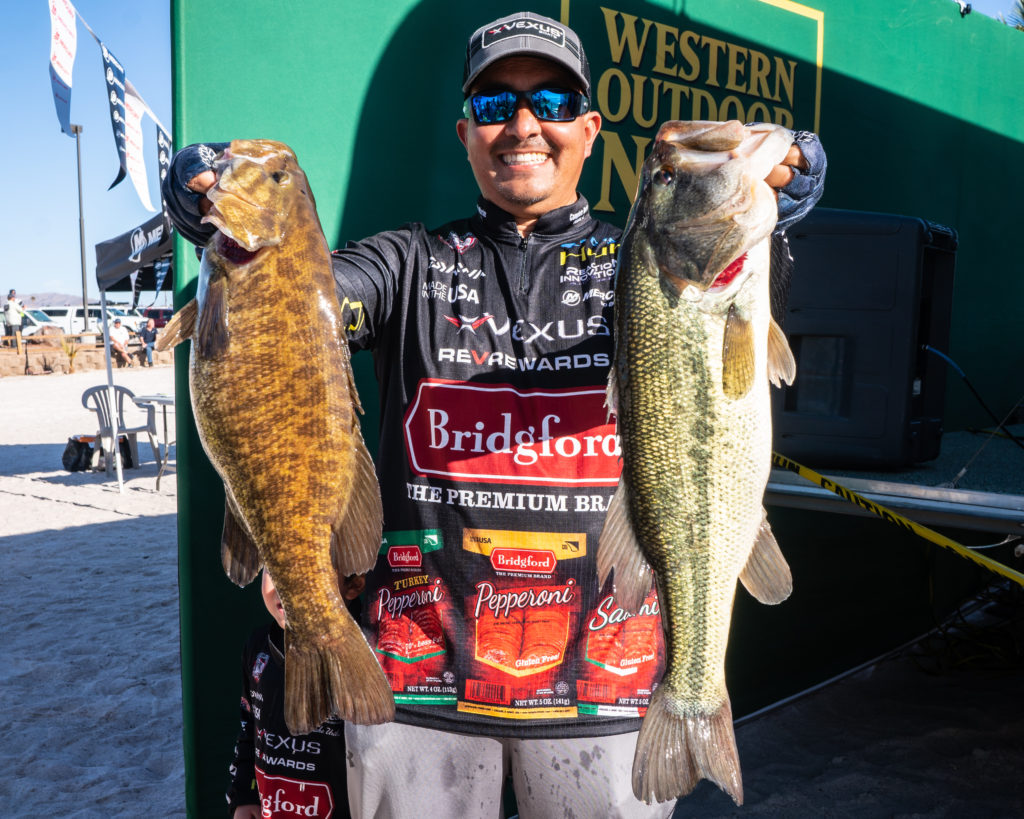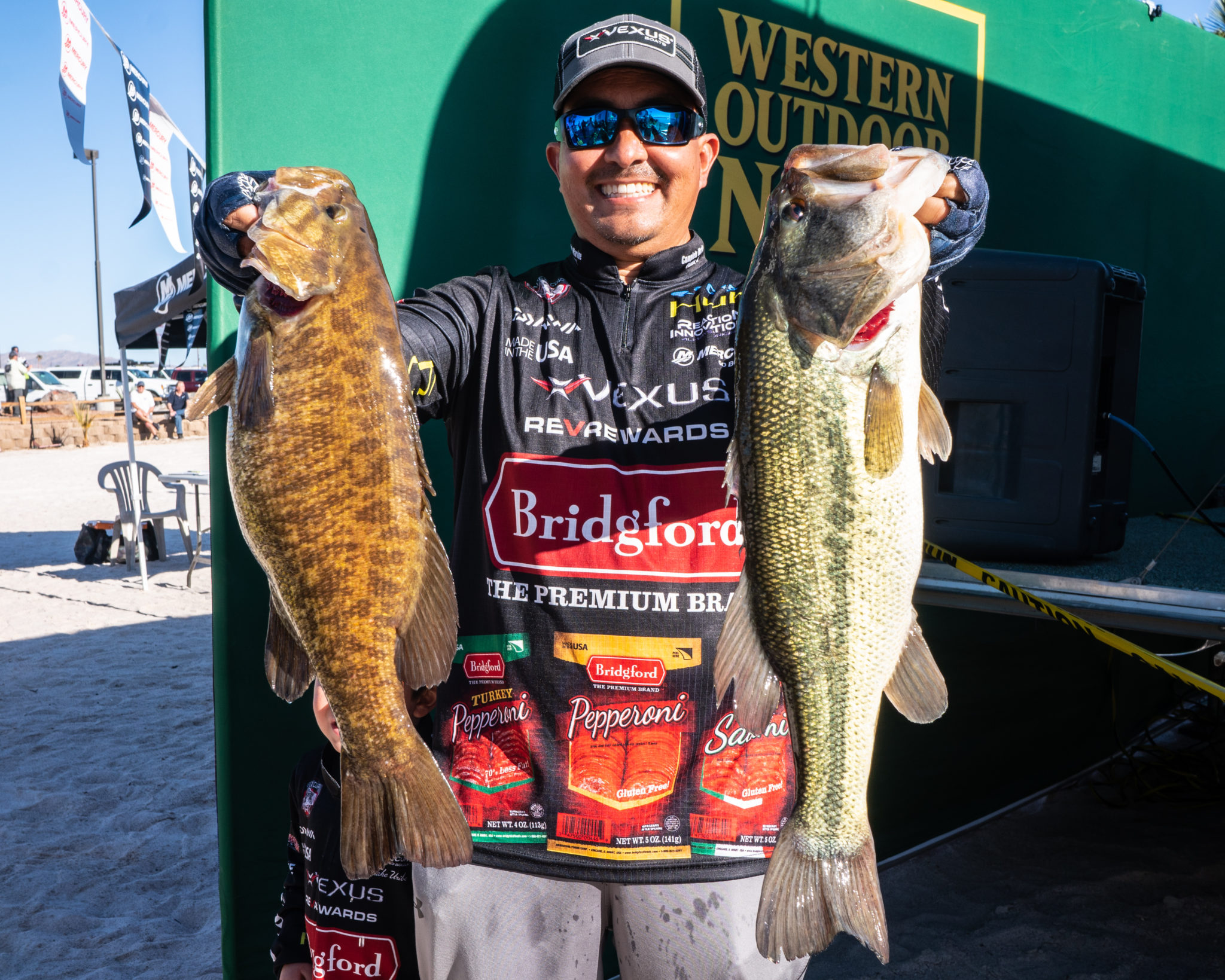 BY BLAKE WARREN

LAKE HAVASU, Ariz. – Pre-fishing for the 2021 Arizona Open was challenging for most anglers by all accounts, and that trend carried over to some degree on Day One of the 3rd annual event. That said, despite a lack of wind, plenty of sun and water temps ranging in the mid-50s, no fewer than 15 pros brought in bags going better than 15 pounds and 49 anglers cracked the 10-pound threshold, making for a congested leaderboard heading into the final two days of fishing.
Arizona pro Joe Uribe Jr. found himself in the driver's seat after the first day of competition, being the only angler to eclipse 20 pounds with 20.44, highlighted by a 5.62-pound big fish. Uribe leads Parker Wright of Laguna Niguel, California (18.68) by a little less than 2 pounds after Wright cobbled together a mighty fine 5-fish strap of Havasu smallmouth. The top 5 is rounded out by Bryan Grier of Hollister, California (18.20), Todd Kline of San Clemente, California (18.12) and Mike Williams of Lake Havasu City, Ariz. (17.84). Day One's biggest fish was boated by Seal Beach, California pro Jay Wright with a 6.95-pound largemouth, one of four fish that vaulted him into the top 20 heading into Day Two.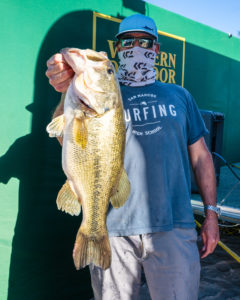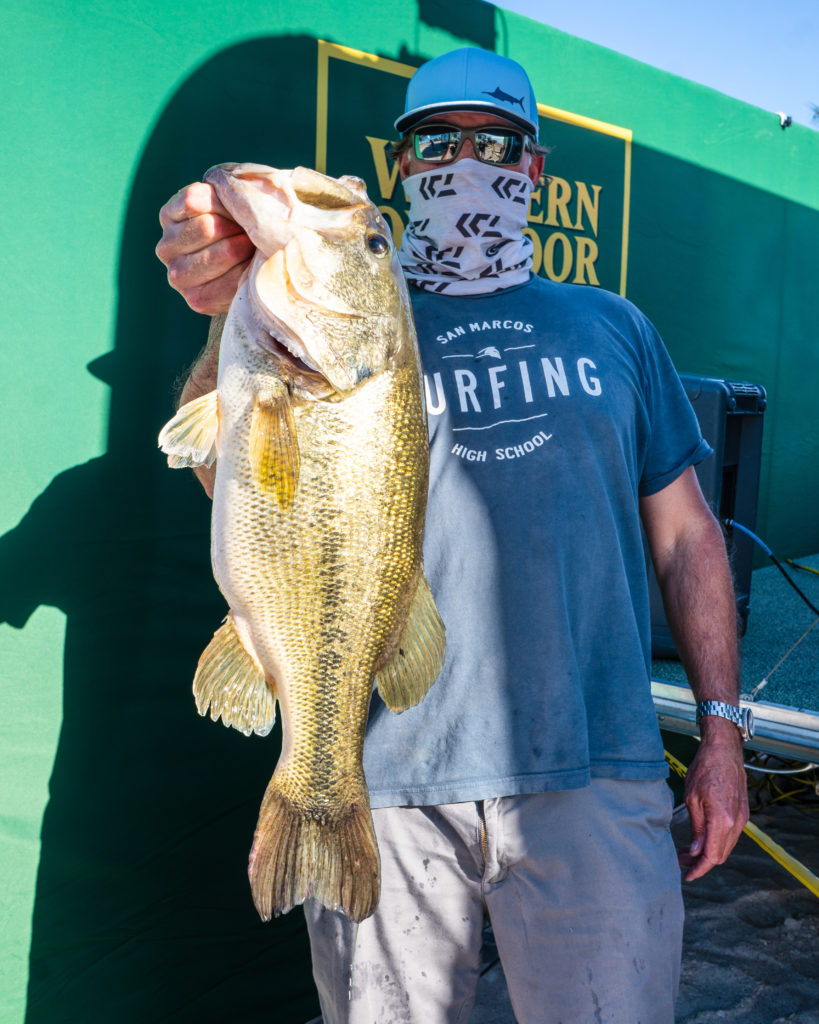 It's been a relatively tough bite for most, but that's exactly what WON BASS Tournament Director Billy Egan wants the Arizona Open to be: challenging fishing where the upper echelon of the proverbial cream rises to the top. But this is indeed the time of year for big bass at Lake Havasu, so you never know what can happen when and if a few legitimate big fish hit the weigh station — especially with 15 anglers within 5 pounds of the lead and two ong days of fishing in the Arizona desert to go.
Up for grabs for the first place pro of the 178-boat field at the 2021 Arizona Open is over $20,000 in cash and a brand new Bass Cat Sabre FTD and Mercury 175hp ProXS, valued at around $42,000. Stay tuned as the duel in the desert continues bright and early Thursday morning.
WON BASS Field Reporter Kristopher Stahl contributed to this report