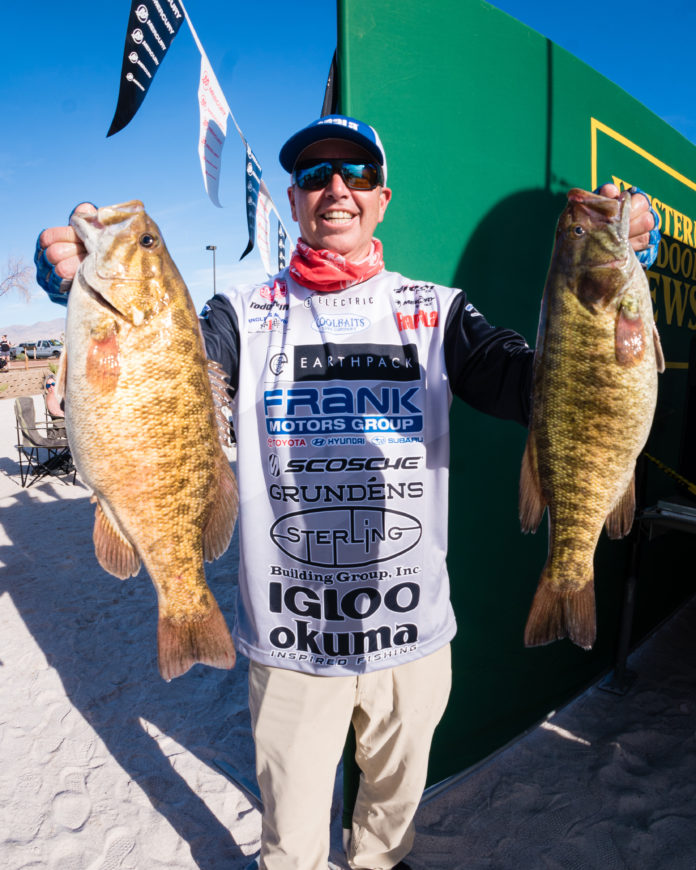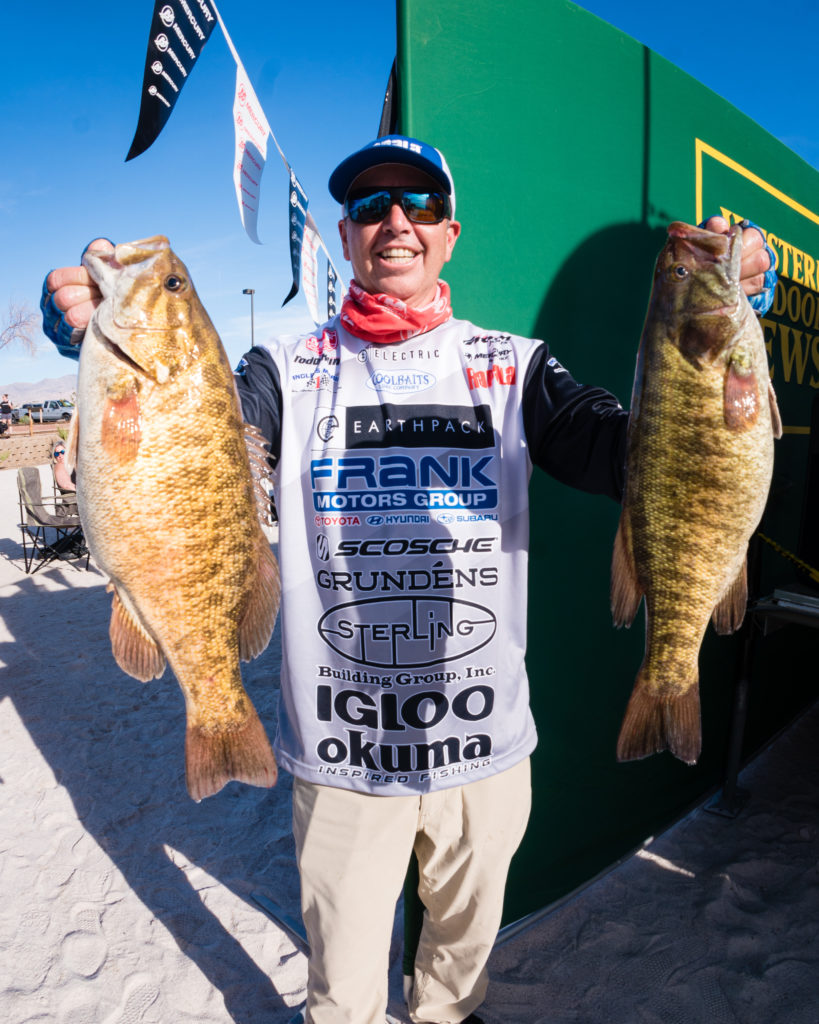 Todd Kline atop leaderboard on backs of stout Havasu smallmouth heading into final day of fishing
BY BLAKE WARREN
WON BASS Contributor
LAKE HAVASU CITY, Ariz. – It was a crapshoot going in, and it's still a crapshoot heading into the final day of fishing, with a whole lot of different possibilities up in the air for as to how the 2021 Arizona Open at Lake Havasu will ultimately play out. But one thing's for certain: there's no lack of palpable excitement or intrigue on Day Three, and no shortage of top sticks vying for championship contention on Friday.
Consistency certainly proved to be king on Day Two of the tournament, with the anglers who most closely replicated their solid bags of bass from Day One on the second day of competition were nicely rewarded by standing firm at the top of the leaderboard. The stand-out model of consistency thus far is San Clemente, California pro Todd Kline, who followed up his impressive 18.12-pound limit (good enough for 4th place) on Day One with an even better 19.05-pound limit on Day Two – all 10 fish smallmouth to boot! Clearly Kline is on a tasty winter Havasu bronzeback bite and now sits atop the 178-boat field heading into the final leg of the event with a total weight of 37.17 pounds.
Kline told WON BASS that while he's not getting a whole lot of bites, the ones he is getting are the right kind. He's narrowed his approach primarily to two key baits that he has a lot of confidence in getting those bigger bites. And while Kline said he hasn't been able to get on his most coveted largemouth spots due to being in later flights the first two days, he'll have plenty of opportunity to do so on Day Three being boat number one on the final day of fishing.
Kline's not alone at the top of the leaderboard, though. Far from it. Sitting right on his heels are longtime Havasu bass tamer and local Mike Williams at just under a pound back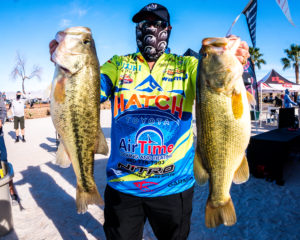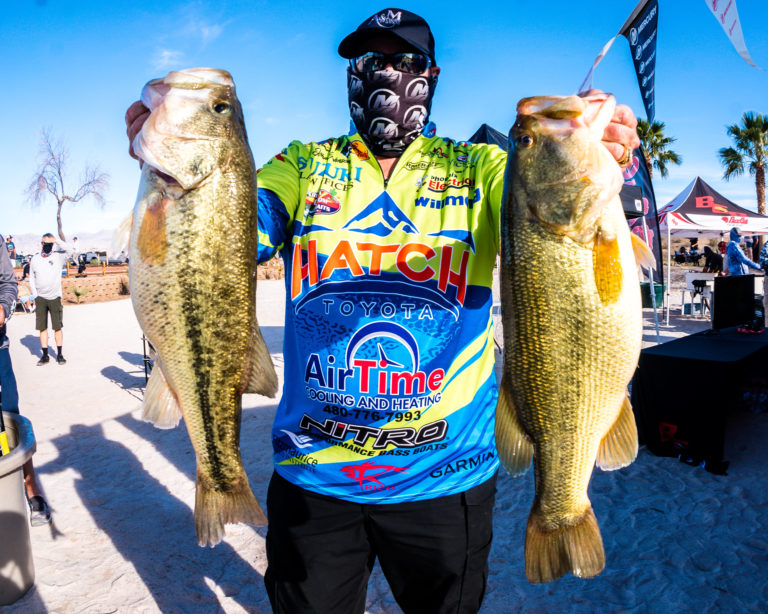 with 36.19, along with former U.S. Open champion and Arizona pro Johnny Johnson who's sitting pretty at 33.53 pounds heading into Day Three. Both of these anglers also put their own consistency on display with Williams weighing a half-pound better than his Wednesday bag at 18.35, while Johnson brought 15.69 pounds to the scale after a solid 17.84-pound Day One effort.
But the top trio of anglers are not out of reach either. Lurking right behind them are pros Jusin Kerr in 4th (32.20) followed by Sean Coffey (30.97), Josh Bertrand (30.68), Bryan Grier (29.92), Mark Williams (29.69), Max Hernandez (28.78) and Jay Wright (27.71) to round out the top 10. Wright's 6.95-pound bucketmouth on Day One is still holding strong as the tourney's big fish, so we shall see what Friday will drum up as far as lunker bass go as well.
With one day of unpredictable Lake Havasu left to fish, it's all certainly up for grabs out in the Arizona desert. Stay tuned…
WON BASS Field Reporter Kristopher Stahl contributed to this report