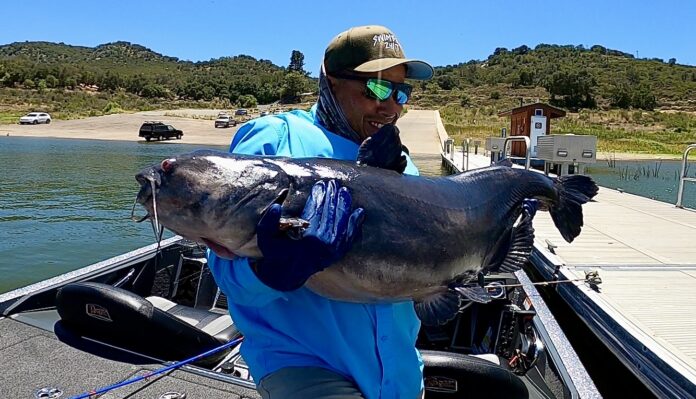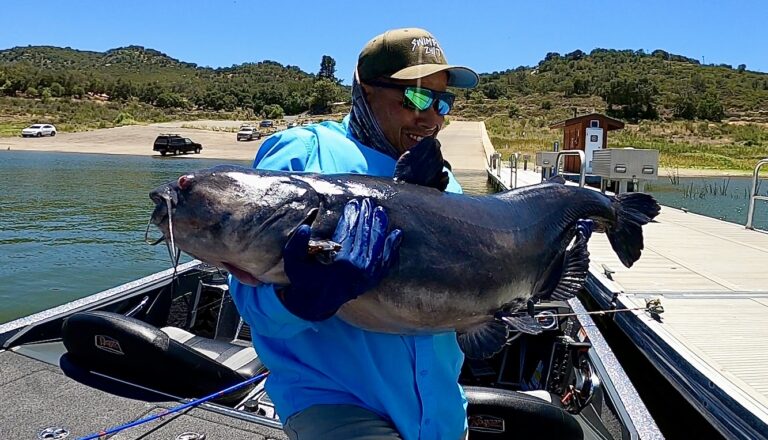 Bass anglers enjoying the numbers, regularly connecting with big catfish
BY MIKE STEVENS 
RAMONA – Nestled in the hills of eastern San Diego County, Lake Sutherland is an often-overlooked gem that receives a fraction of the angler pressure as the other San Diego City Lakes, but it also has a loyal following that knows to quietly get it there when the gettin's good.
The bass fishing typically gets off to a slow start, and this season was no different. That fishing is better, as is the crappie bite that at times could rank among the top panfish lakes in the county, but monster catfish are also available, and they may rank further below the radar than all others at this particular reservoir.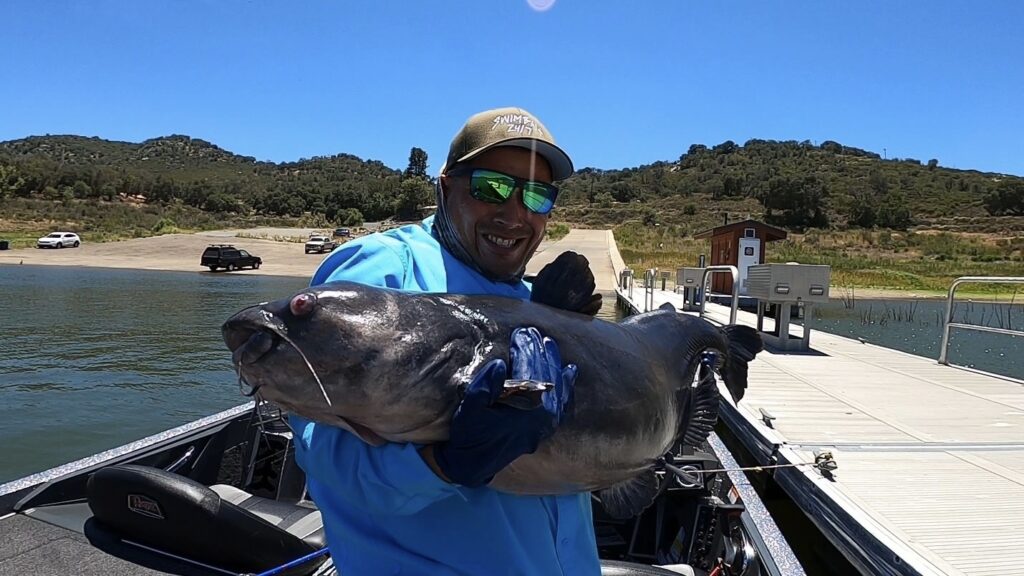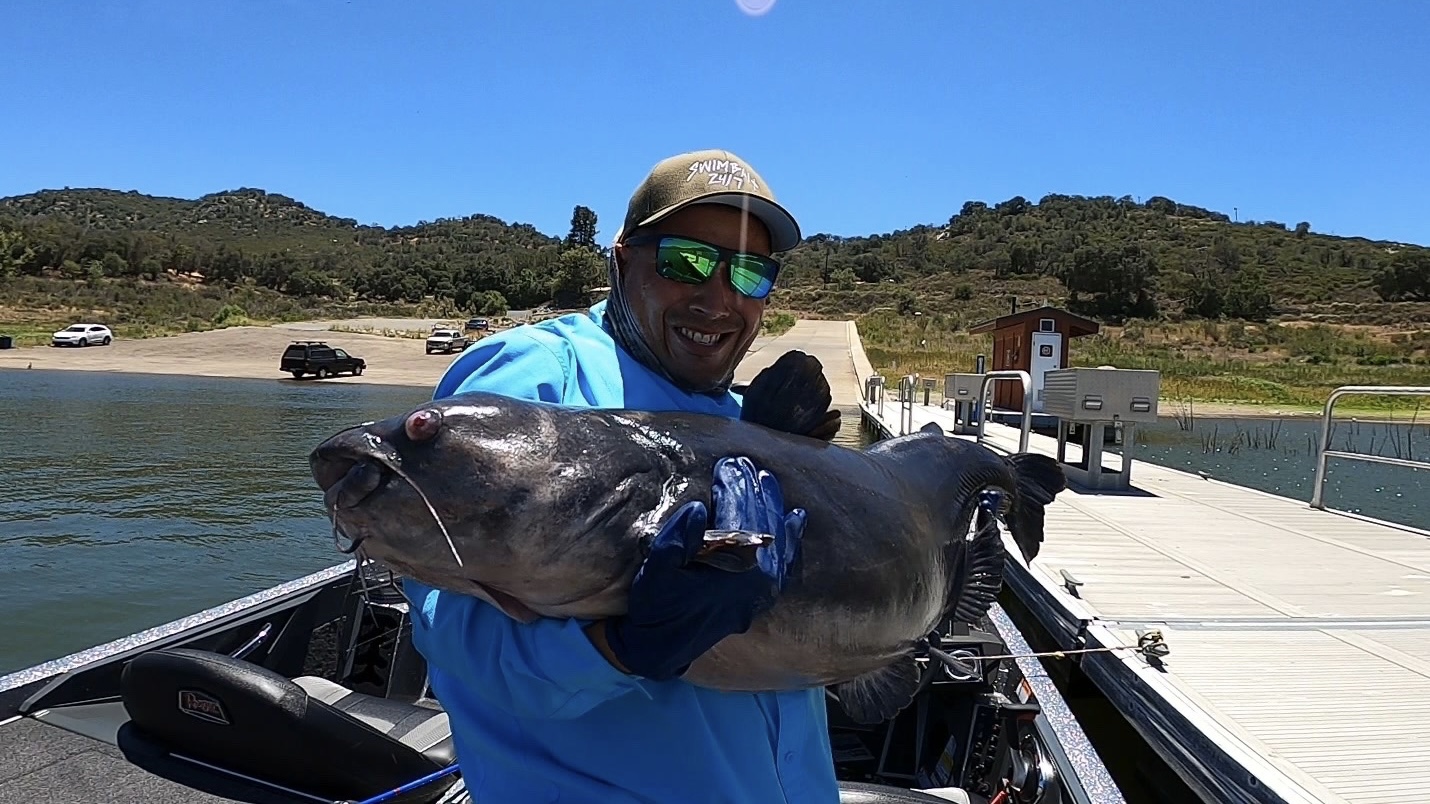 "The big cats are out in the shallows in all phases of the spawn, and some bass fishermen have been hooking into them thinking its the bass of a lifetime and then braking off," said Sutherland regular Maurice Villarreal of Riverside.
"For those wanting to make the trip up, the key is structure and positioning. I don't target the cats, but any of the regulars know from May through June there is always a possibility of hooking into a giant cat during the spawn. Soft swimbaits including Basstrix, Yunique Baits, Mattlures and Texas Swimbaitz in shad or crappie seem to trigger the big cats.
Underspins, chatterbaits, squarebills and spinnerbaits have all been doing damage as well for bass and cats. At any point, this lake can turn into a fisherman's paradise, and I'm just patiently waiting."
Villarreal reached out to Western Outdoor News after bagging channel cats of 14 and 9 pounds along with a tanker 44-pound blue catfish.
"My first blue ever, and all fish came on a soft swimbaits," he said. "It's an exciting time in San Diego, you just don't know what you're going to get."
According to Villarreal, the bass have been small for the most part, but the numbers have been there with "10- to 30-fish days not uncommon." He did say the crappie bite has been consistent, especially around trees in either the Santa Ysabel or Mesa Grande arm. Villareal said the water continues to drop at Sutherland, so June will likely be an angler's best bet this summer.