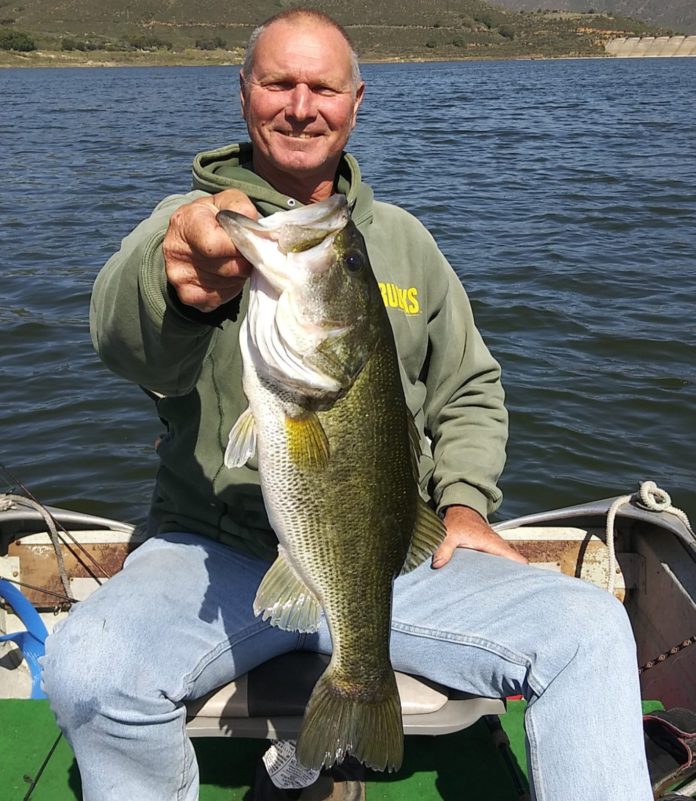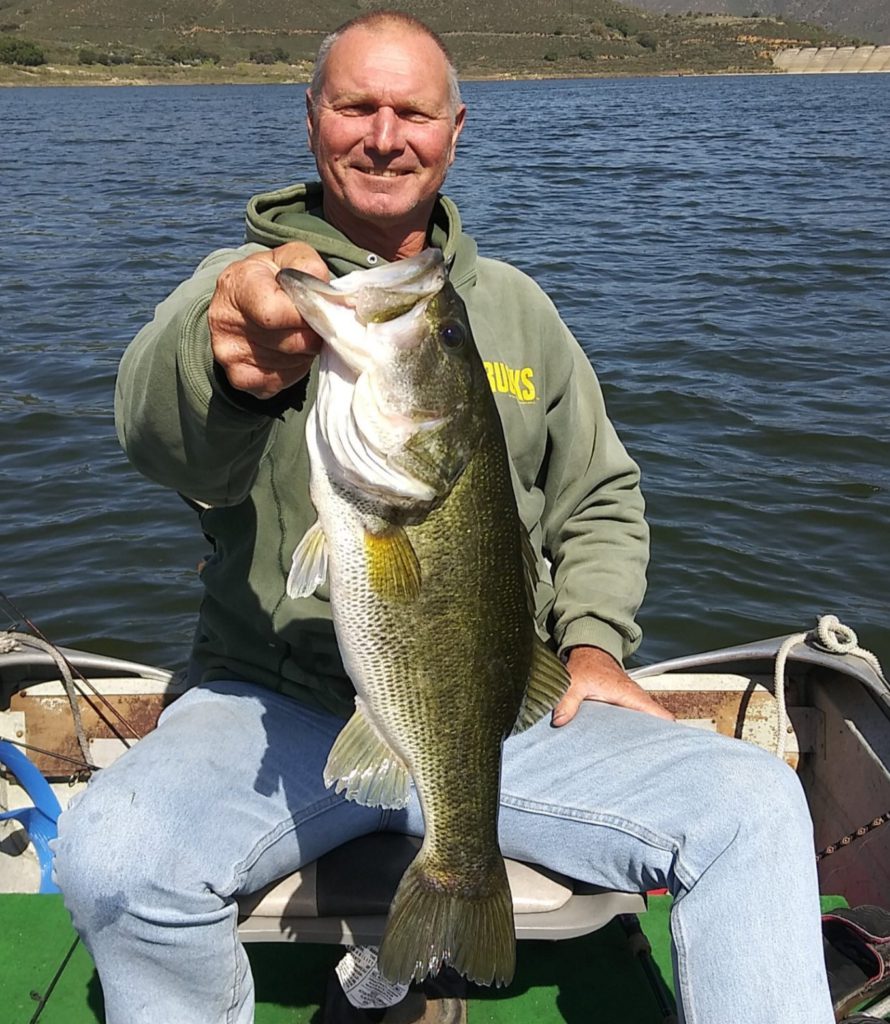 BY MIKE STEVENS
RAMONA – A recent story in Western Outdoor News detailed a red-hot crappie bite at Lake Sutherland with bass remaining sluggish in the cooler water. A couple scrappy largemouth were caught on crappie jigs by the group that loaded up on slabs, but it looked as if the spawn is still a way off at this San Diego City lake with 2,000 feet of elevation under it, but a recent report from a WON reader signaled a step in the right direction.
Robert and Tracy Erni of Chula Vista hit Sutherland in their 12-foot aluminum boat, Polliwog, in search of bass, and they found them in decent numbers and respectable size.
"We caught a 5 pounder and 4 pounder on plastics with plenty more in the 2- to 3-pound range," said Tracy. "The water quality is good and visibility is 3 to 5 feet, and the fish bit on mulitple colors and types of plastics."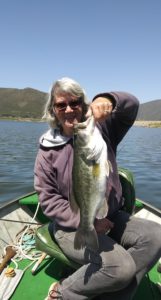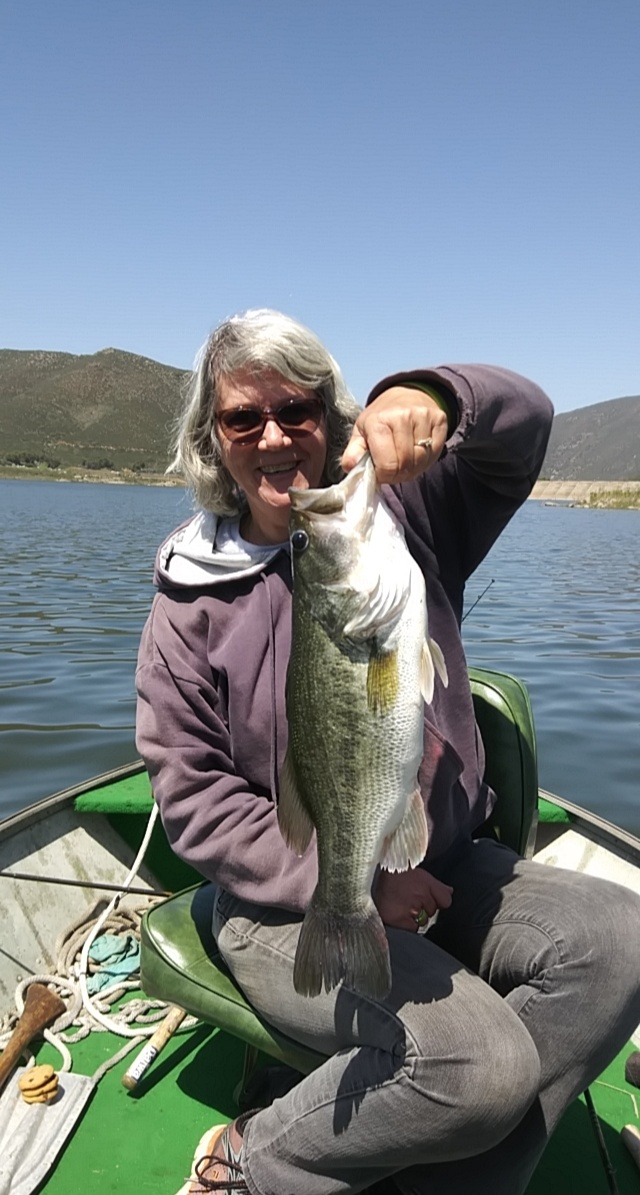 A day later(Sunday), Santa Ana conditions arrived bring unseasonably warm temperatures into the low 80s followed by an even warmer day in which the mercury rose to 86 degrees in nearby Ramona. That warm snap should only help push those largemouth closer to spawning at a lake that routinely spawns later than the other San Diego City Lakes.
That crappie bite at Sutherland remains fair. It's only a matter of putting in the time, drifts and casts with jigs, grubs or small shiners to find them, then it's on like the break of dawn. But the current bite is definitely characterized by flurries of action following hours of searching.