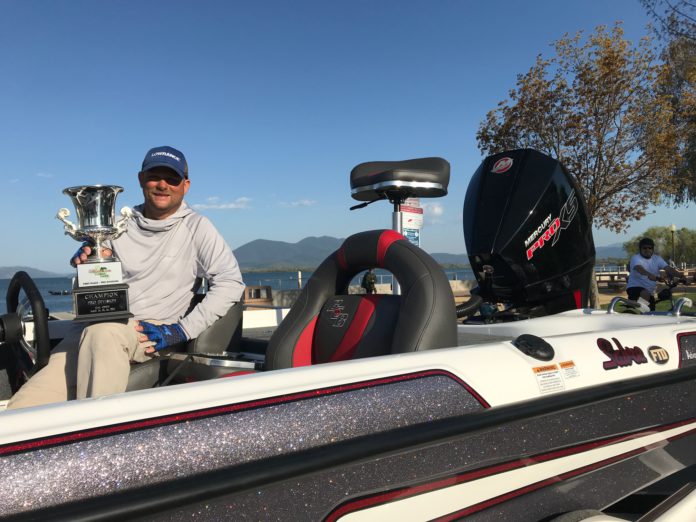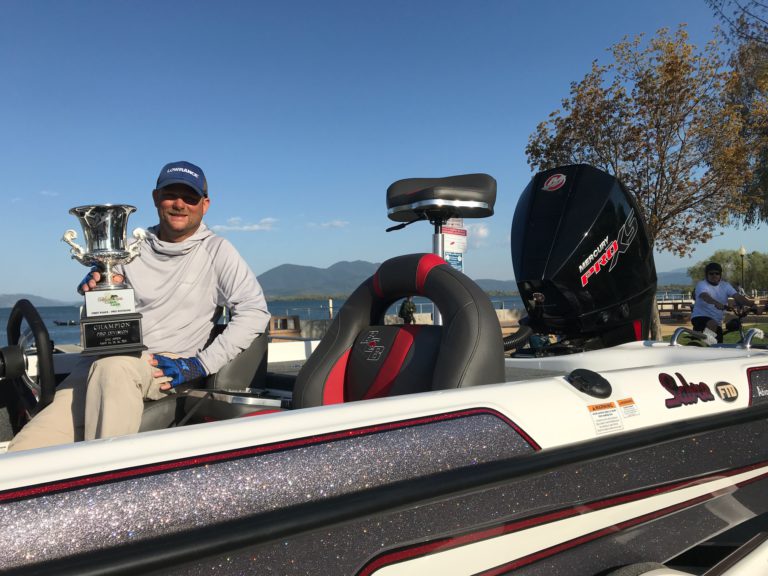 BY JODY ONLY
LAKEPORT – California anglers, pro Cliff King from Ione, fishing with AAA Hunter Jacobson of Orangevale, sacked up the Biggest Stringer of Day Three of the Cal Open at Clear Lake to add 25.23 pounds of bass to their existing two-day totals. The shared-weigh limit pushed both King and Jacobson to the top of their respective leaderboards, crowning them the 2021 WON BASS California Open pro and AAA champions.
King climbed to the top-spot from outside of the top-10 at 12th in the pro position with a final tournament total of 67.31 pounds. In the AAA standings, Jacobson vaulted all the way from 50th to victory with a tournament total of 62.38.
King reported targeting areas located off the bank and avoiding the bed fish strategy. He also stated that he was junk fishing throughout the event and didn't narrow his success to any particular lure or technique.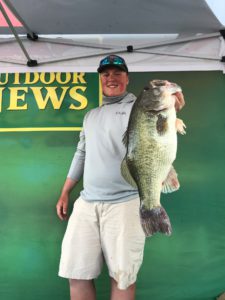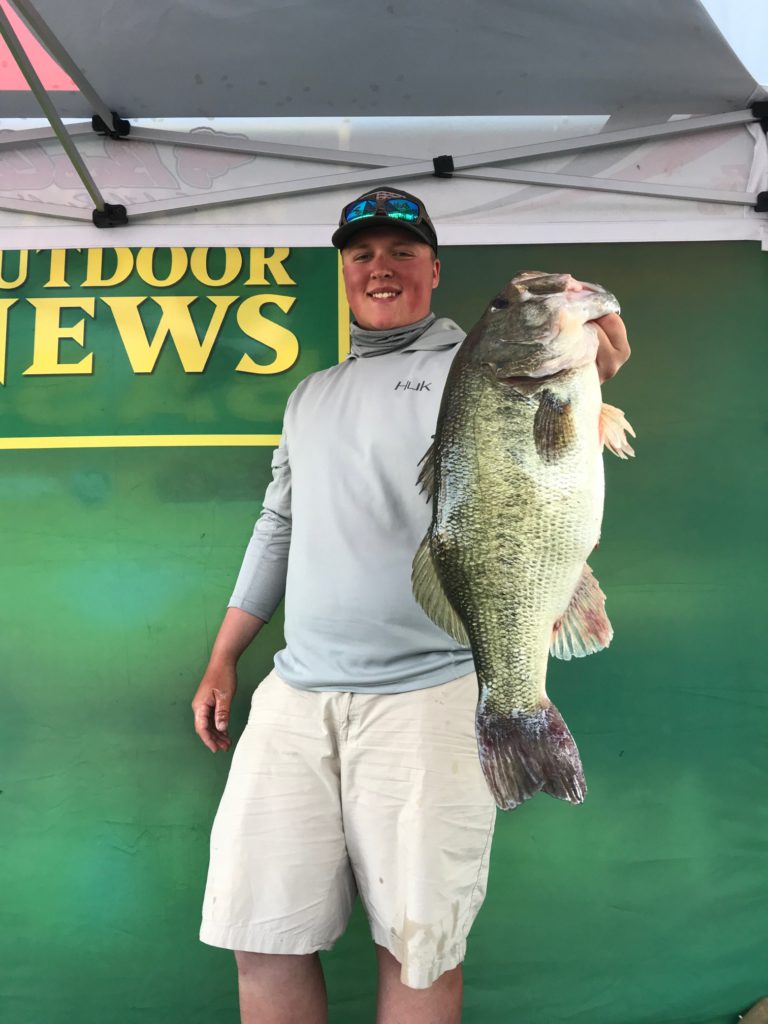 Jacobson added to the team's limit Friday with a AAA Big Bass contender at 7.54 pounds. He revealed that the big largemouth fell to a drop-shot and that the team put it in the boat at the end of the day, as they upgraded from a 15-pound limit from their morning of fishing.
King held off a slew of other top pros nipping at his heels on the last day of fishing, with all the anglers landing in the final top 5 less than just 3 pounds off the top weight. King was followed in the final standings by Ron Tobey (65.13), Travis Williams (65.13), Bub Tosh (64.89) and Mike Brillhart (64.74), respectively.
Finding limits wasn't an issue at this year's Cal Open, as each and every angler pairing weighed a 5-fish bag on each day of the event, Clear Lake clearly living up to its reputation as a bass factory. It took 60-plus pounds over the three days to crack the top 20 on the leaderboard on the pro side.
Catch the full story and a complete recap of the 2021 California Open in the upcoming April 23 issue of Western Outdoor News and at WONews.com.
WON BASS will blast off next at the 2021 U.S. Open at Lake Mead, October 11 – 13.
Find the final 2021 Cal Open standings and follow all WON BASS events at WonBassEvents.com.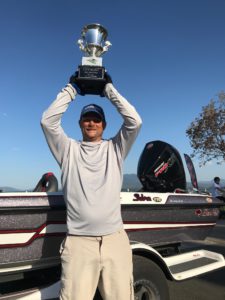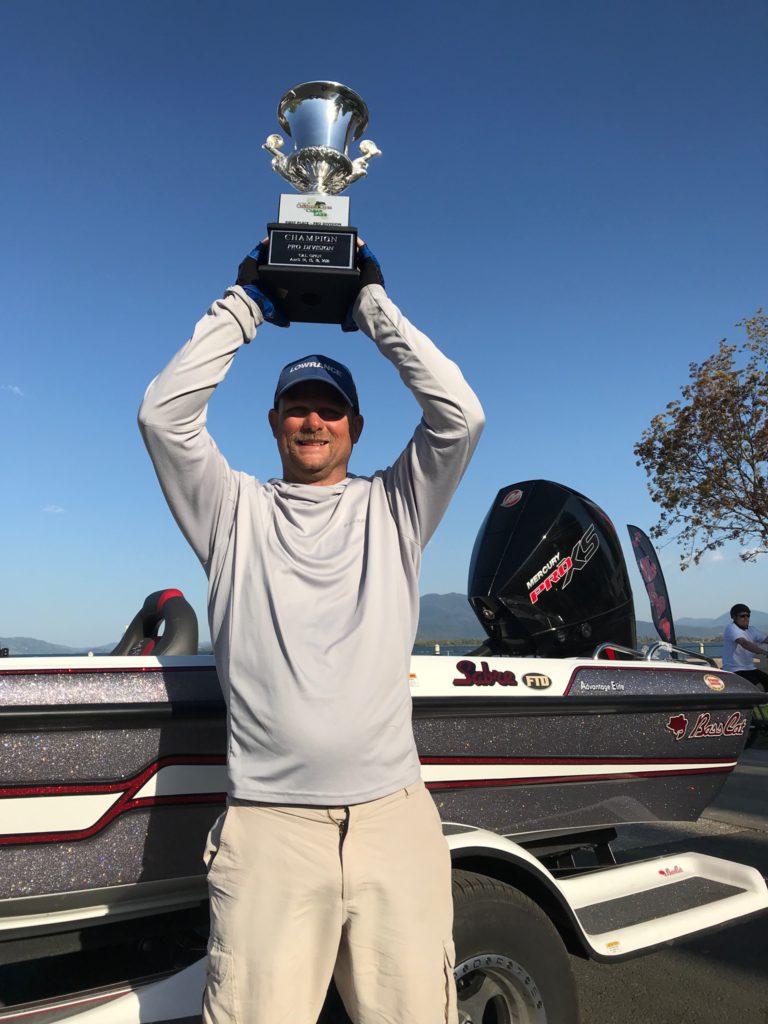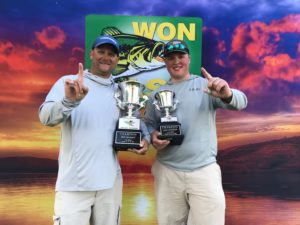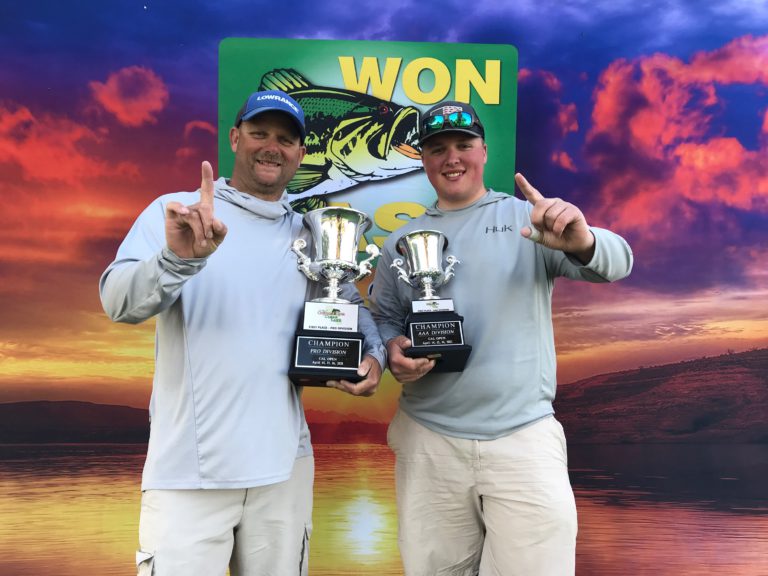 California Open Day 2: Welton weighs in and takes the lead
BY JODY ONLY
LAKEPORT, Calif. – Competition continued for Day Two of the 9th Annual WON Bass California Open on Thursday, with a shuffling of the top spots on the leaderboard.
Pro angler Nick Welton, of Galt, Calif. Vaulted to the lead by adding 21.32 pounds to his first day's hefty sack, one which contained the event's biggest bass and only double-digit at 10.43. Welton's two-day total went 46.50, giving him just under a 1-pound cushion in his short move from 2nd to 1st.
Also climbing the leaderboard on hump day of the competition was Ron Tobey with a Day Two bag at 25.45 – the second biggest of the day. The big sack boosted the Concord, Calif. pro from his 33rd spot on Day One to his current runner-up position with a two-day total of 45.60.
Tobey's AAA, Brenan Crooks of Inglewood, Calif. landed their kicker fish at 8.29. It grabbed the AAA Big Bass honor of the day and pushed Crooks all the way from 200th to 29th in the co-angler standings.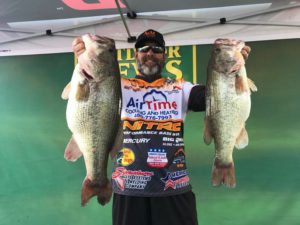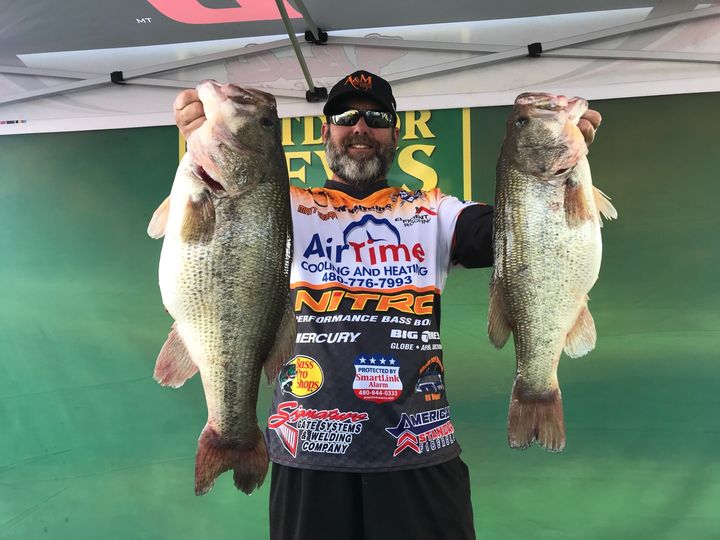 Another giant move with the help of a near double-digit bass at 9.61 was made by Matt Shura of Gilbert, Ariz. Shura's 9-plus anchored his team's 5-fish limit of 25.98, capturing the nod for Biggest Stringer of Day Two and rocketing him from 75th into the top-3 with 44.50 pounds. The ascent of Shura's AAA Daniel Lutz, of Las Vegas, Nev. launched him from 113th to 2nd place on the co-angler side.
Lutz trails the current AAA field leader, Christopher Dixon of Granada Hills, Calif., by approximately ¾ of a pound. Dixon seized the top co-angler position on Day One fishing with lake local Gary Collins and weighing in the current Biggest Stringer of the event at 27.44. Dixon secured Thursday's AAA lead with a two-day total of 43.98 pounds.
Ukiah, Calif. pro Jimmy Reese broke into the top-5 Thursday with the last of the 25-plus-pound limits. Reese and fellow California angler AAA Kevin McBean of Shafter put together 25.16 for the day, moving each up through the standings of their respective sides. Reese went from 47th to 4th with 44.34 and McBean from back in 121st up to 5th.
Forced to give room to Reese, reigning California Open champion Bub Tosh of Modesto, Calif. slipped one spot to round out the pro side top-5 at 44.22 pounds.
Clear Lake continues to produce consistently, marking the second consecutive day at the scales where all teams crossing the stage put up full 5-fish limits.
The bass battle will come to a close and the 2021 California Open champion will be crowned later this evening as anglers will face a slight increase in air temps and a directional transition in winds, with a prevailing northwestern wind to 15 mph.
Less than 4 pounds separate the top-10 pros and the top-20 AAA's. A live stream weigh-in will be available at the WON Bass Facebook page.
Tune in to see where the chips fall and who will be crowned the 2021 Cal Open champion.
California Open Day 1: Collins and Dixon claim a 5-plus-pound average to lead
BY JODY ONLY
LAKEPORT, Calif. – The 2021 WON Bass California Open blasted off a field of 428 anglers at the big bass factory of Clear Lake yesterday morning for the 9th annual, shared-weight big bass battle. The area's air conditions saw a high of 69 degrees and sunny skies to welcome the anglers to their first of three days of competition.
The lake held to its long-standing reputation, spitting out full 5-fish limits to all Pro/AAA teams that came to the scales. Most reported 10 or 20 or more keepers on the day and 36 teams broke 20 pounds, translating to a whole lot of cullin' fours. 
The team of pro Gary Collins, of Upper Lake, Calif. and AAA Christopher Dixon, of Granada Hills, Calif. sacked up the biggest stringer of the day at 27.44 pounds. Dixon's 7.28-pound big bass anchored their bag.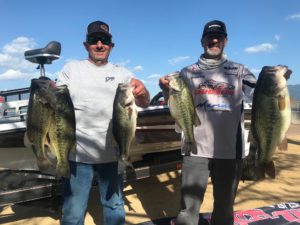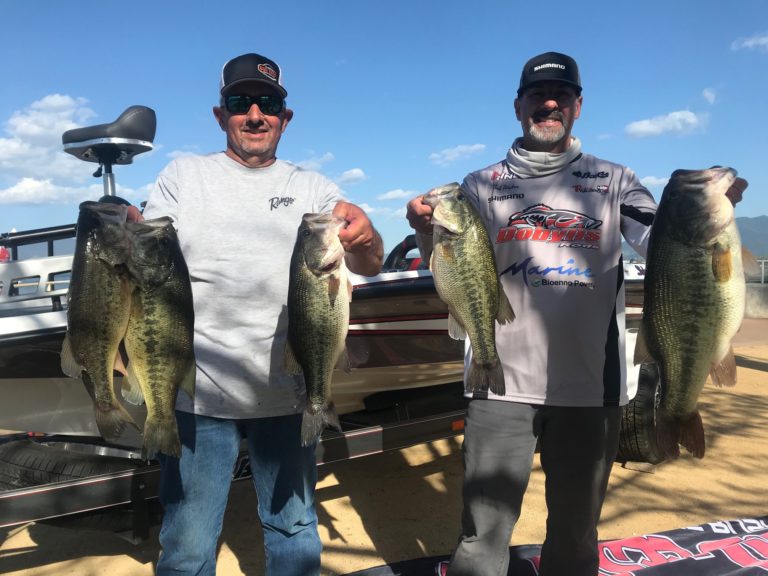 Running little more than 2 pounds back is pro Nick Welton, of Galt, Calif. and AAA Joseph Verna, ofAtwater, Calif. with 25.18. Welton hauled up the only double-didget fish on the day at 10.43 pounds, taking the day's big fish honors for the pro side.
Rounding out the Day One top-trio – trailing by only .07 – is pro James Young of Alpine, Calif. with AAA John Zinda, of Stateline, Nev. Their 25.11 pounds was bolstered by Young's 7.90-pound big fish.
Always a threat, reigning California Open champion, Bub Tosh of Modesto, Calif. fishing with AAA Michael Pair, also from Modesto, sits in fourth at 24.84. The pair caught their kicker fish at 7.06.
Hailing from San Francisco, Calif., Blaine Christiansen landed the Day One AAA biggest at 7.30 pounds.
The excitement resumes today, as the teams launch into a day forecasted to have highs at 72 degrees and southerly and southeastern winds to 10 mph will cross the lake. Previous strategies of sight fishing and back-pocket bed fish may require a contingency.
Tune in to WON Bass Facebook LIVE to follow along. Weigh-in starts at 3 p.m. at the Library Park launch.