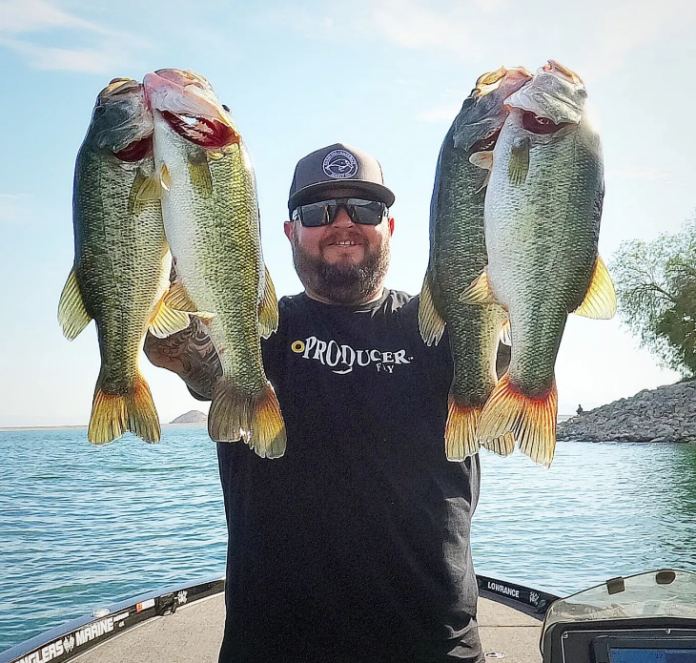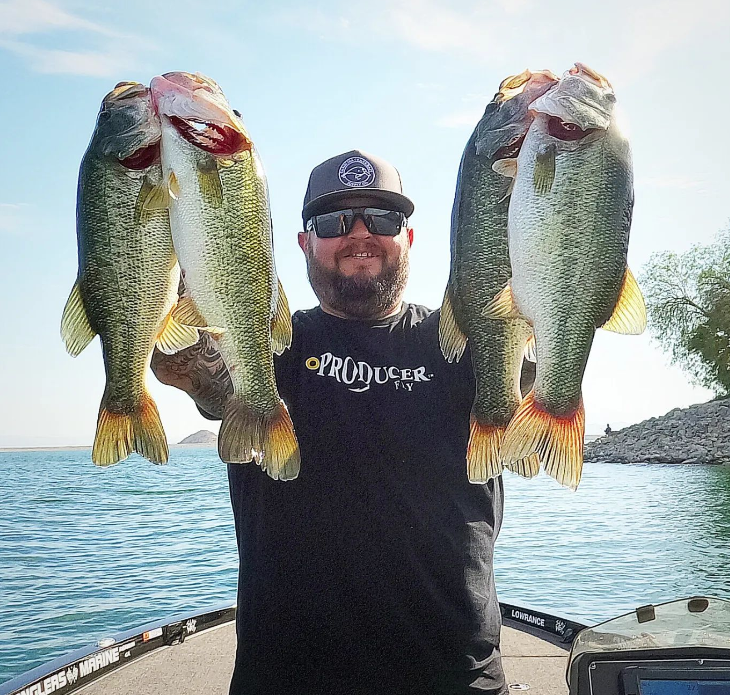 BY MIKE STEVENS
PERRIS – For several weeks, WON's top sources for Lake Perris were predicting the arrival of hot bass fishing, and at least one of them had it dialed down to the week it blew up. After nearly a month of scratchy fishing for smallish largemouth, things have certainly spiked on the bass front.
"She has popped wide open, and fish can be found from 0 to 30 feet," said James Montes, who was the one who predicted the improvement so accurately. "Shad are out on deeper water, but with the birds working, you just follow the birds."
He told WON that Ikas, tailspins, Alabama rigs and topwater can all produce in that situation. He's also been doing very well on trolling Producer Flies, which is a technique he picked up relatively recently, but clearly he got up to speed in short order.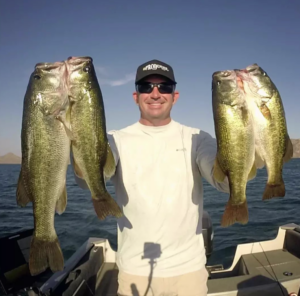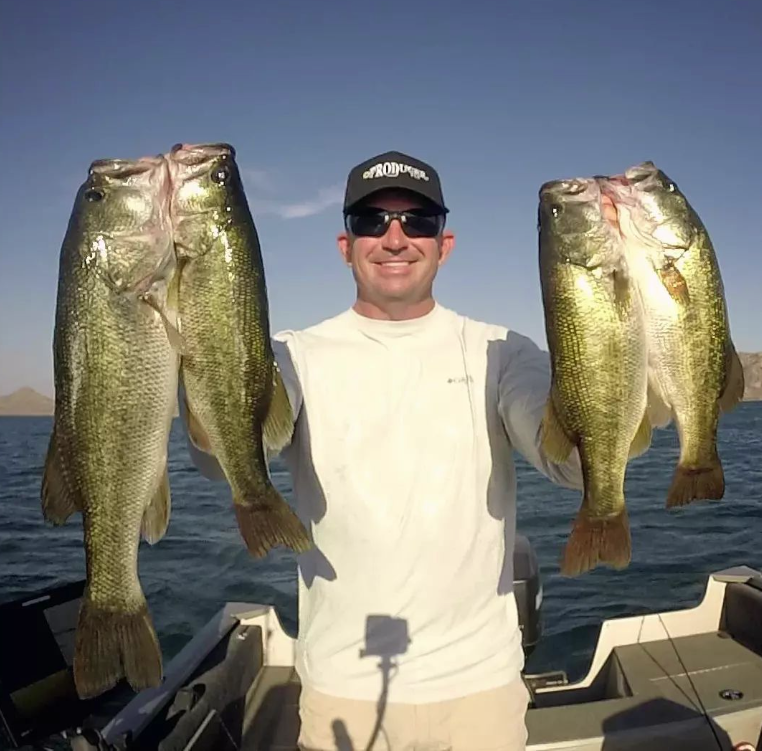 Mentone angler Michael Craig is another lake regular who freely shares the goods on Perris, and he recently bagged a 5-pound, 2-ounce largemouth after picking through smaller clones for most of July..
"I have been fishing in 20 to 30 feet with a Ned rig," Craig told WON. "The fish are on a pressure bite, so you have to play close attention. Sail Cove, all the points on the north side of the lake and the dam are all producing."
Local guide Pete Marino has been putting clients on biters lately, and he personally bagged a 6.75 pounder and said he's been drop-shotting in 13 to 28 feet of water, but he's also finding good numbers of fish in the 2- to 3.5-pound range in 22 to 30 feet.
Other reports picked up by WON included a lot of references to widespread bass breaking on the surface with some of those fish willing to bite more than others. There were also some decent largemouth caught around trees on fly-lined stickbaits, and a fair bite on good-sized bluegill is also going on and providing a solid option.
It's been getting hot and crowded out there, especially on weekends. Visitors should plan on that and get out early especially if launching a boat.