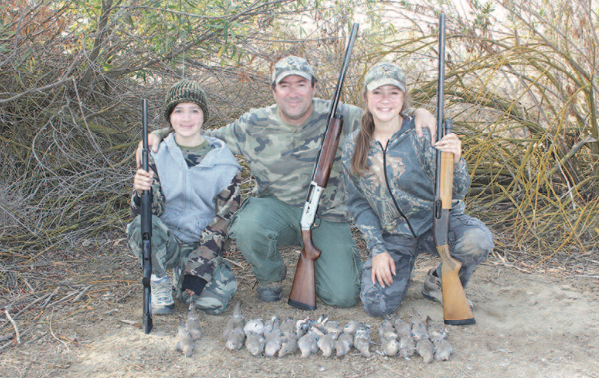 During our recent mourning dove opener, I noticed a great deal of waterfowl activity. The area we were hunting had a large pond next to some agricultural fields and the entire morning groups of ducks would lift off the water, fly across the field and would either land in the adjacent river or another section of the same pond.
During lulls in the dove flight, my wife and I would watch as dozens of groups of ducks lift, fly over us and then drop out of sight. We even had a few singles and doubles that actually worked our mourning dove decoy set and commit to landing. Despite the heat and the reason we were there, you could feel that waterfowl season was right around the corner.
I've hunted waterfowl off and on for over 20 years. I've waited in the sweat lines down in Wister and hunted private ponds in the north. It doesn't matter where I see ducks in flight, ask any waterfowl hunter and they will tell you; duck hunting gets into your blood.
The duck numbers you see active here in California around ponds and lakes in September are what are known as resident or local ducks. These groups of waterfowl usually spend the entire year here in the Golden State. These numbers are bolstered by groups that gradually migrate from the north once the weather in the north starts to get cold. This mixed group of resident and migratory birds are what California waterfowl hunters target during the annual season.
The California waterfowl season is divided up into zones (see California waterfowl zone map), where the northern section of the state opens up first, presumably because migratory ducks will enter the northern part of the state first through the Pacific flyway. The northeastern zone of California opens up for waterfowl hunting on October 1 and extends through January 11. The rest of the state opens up October 22 through January 31.
The daily bag limit is seven ducks per hunter and triple the bag limit in possession. However, each hunter should review what ducks can make up each daily bag limit. Also, species like scaup have a different opening date than other waterfowl and hunters should familiarize themselves with how to identify that species. The goose season also follows the north-to-south seasonal openers and bag limits vary throughout the state.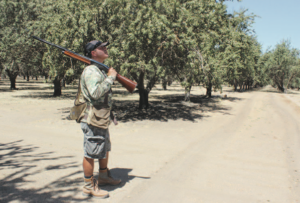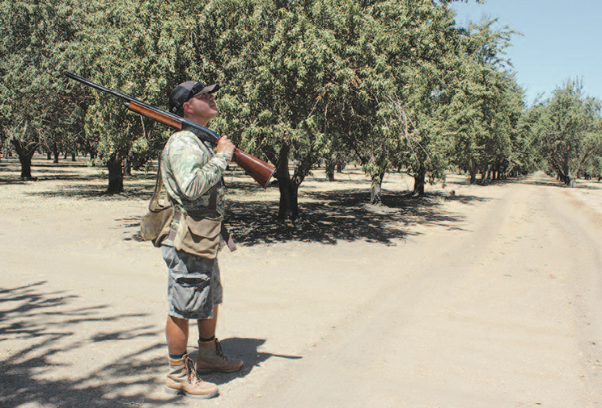 Before you head out to hunt, it's always a good idea to reference the current regulations. If you're unsure about the season dates, species identification or bag limit species make up, reference the waterfowl zone map or stop by your local California Fish and Wildlife office for information.
Since a majority of waterfowl are migratory birds coming from different portions of North America, they ultimately fall under federal authority. This means that harvest regulations and season openers are developed cooperatively by the USFWS and individual state representatives in each of the flour flyways in North America. To fund different projects as well as habitat restoration for waterfowl, hunters are also required to purchase a federal duck stamp prior to hunting the waterfowl season.
If I'm going to wake hours before sunup, place decoys in the water and then wait on the damp shores of my hunting area for ducks, I'm going to make sure I'm not wasting my time. This means that before I decide where I'm going to be during opening morning, I'll do a fair amount of scouting.
A week before the season, I'll head out early to try and be at my potential hunting site before sunup. This will give me an idea of the duck numbers, preferred pond locations and what species may have been drawn to the area. Almost without fail, the spot I had intended to hunt during the opener, changes slightly after a few scouting trips. You always have to adjust to how the birds are behaving and where they prefer to be on the water.
After I find a general area to hunt, I try and make sure that I can hunt with the sun at my back. Obviously, this strategy is adjusted to the duck's preferred movement and location. If I can keep the sun at my back during the entire hunt, this will assist me in spotting incoming ducks and keeping my area concealed.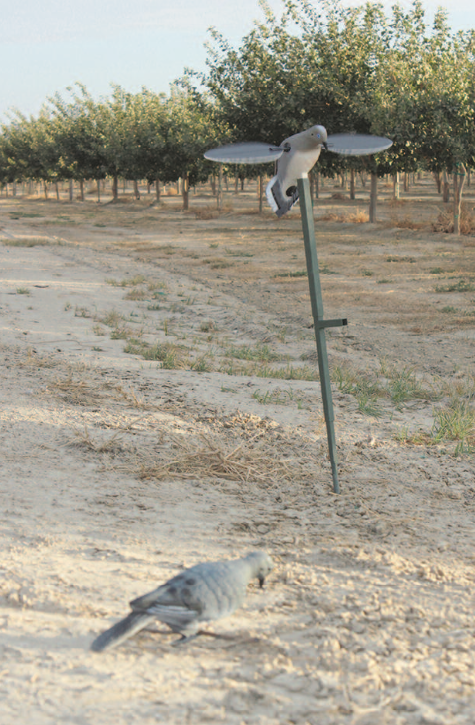 Decoy setup is usually a personal choice, but I like to place my decoys so that there is a gap directly in front of the hunters, obviously giving approaching ducks a place to land. This offers hunters the preferred shot opportunity on ducks that have slowed to land and have committed to the decoy set.
Over the last decade, waterfowl decoy quality has increased dramatically. Of course, with that quality comes an almost insane price increase. There's nothing wrong with buying what you think works best for you. However, the decoys I've used for the last fifteen years were either purchased second hand or given to me. They seem to pull ducks close just fine. In my opinion, use what you have and save your money for breakfast after the opener.
As the weather starts to cool and birds start to migrate south, you should see an increase in waterfowl numbers in some of your favorite watered spots. Whether you're a beginner or veteran waterfowler, this time of year is what you wait for. Get your gear ready and please try and take out a new hunter. That small gesture will go a long way in creating another interested sportsman and help add another hunter to the fold.