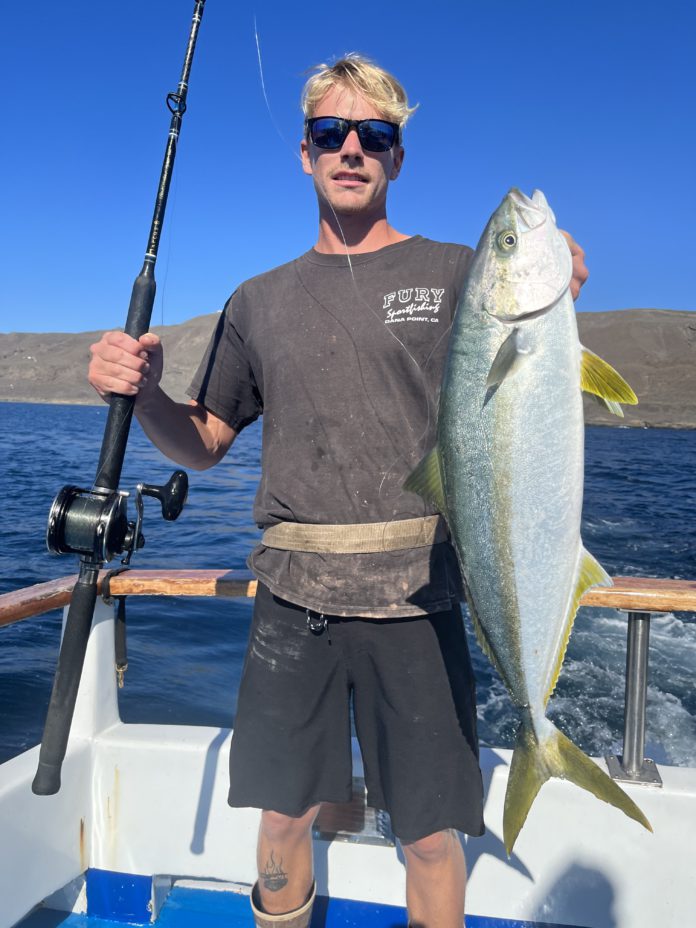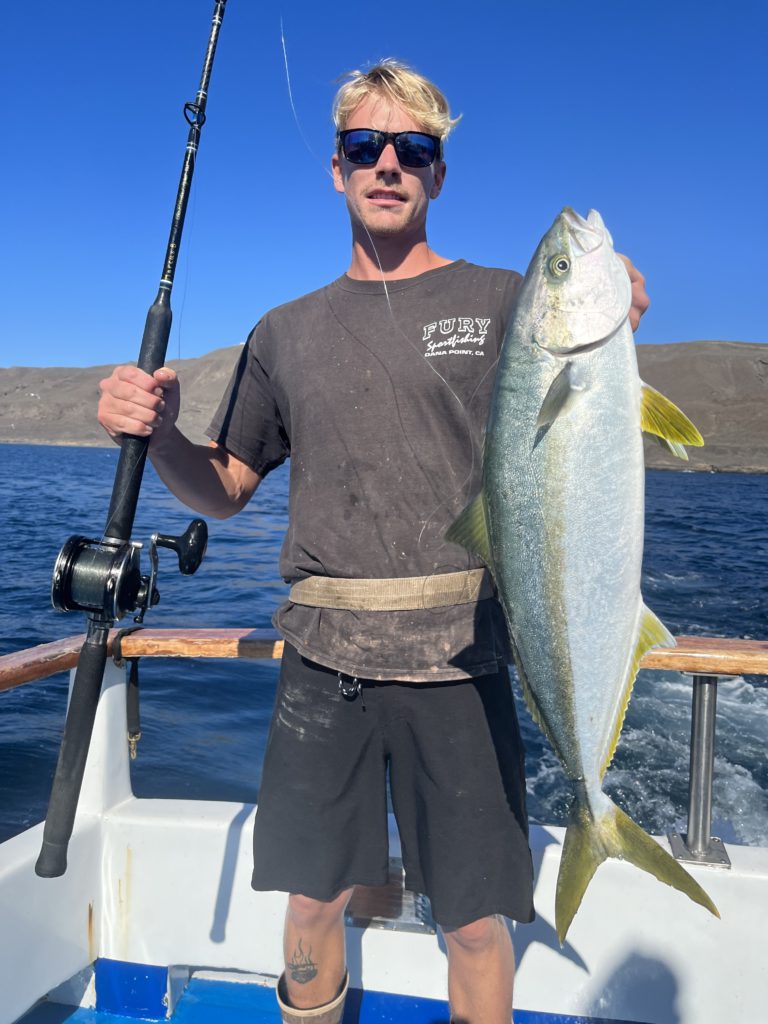 BY DYLAN DEPRES
With positive recent reports but expectations that anything could happen, 30 open-party anglers joined Fury Sportfishing for their last trip of 2021. The destination was San Clemente Island, and the Fury's most recent trip there had scored big sacks of bottom fish, excellent bonito fishing and six late-season yellowtail who didn't think it was too late in the year to bite.
Starting in deeper water, several massive sculpin, big fat johnny bass, treefish and whitefish went bananas to baits fished on dropper-loop rigs. Size 2 hooks on a double dropper-loop with eight to twelve ounces of weight and stripped squid for bait was the money rig. Anglers who wanted them were able to easily catch plenty of quality models for their bag before heading to the shallows to see if the yellowtail wanted to play.
Capt. Marcus Bailey marked the yellows well on the first stop. Before long, small yellowtail started to boil well outside the boat and, not long after, found a fly-line bait to eat. First blood was struck with a pretty little yellowtail on a light line presentation involving fluorocarbon and size 2 hooks. With six yellowtail on-board and a lull in action, a move was made and the second yellowtail spot was even more productive. Their behavior was similar; staying pretty far from the boat and not willing to bite paint off of it, but the fish were clearly in feed-mode.
Fly-lined baits continued to produce the best with a few more fish hooked but no more than two fish going at a time. Dropper-loop anglers continued to be rewarded – first with more yellowtail and then a double hookup on quality halibut, which were a great surprise to add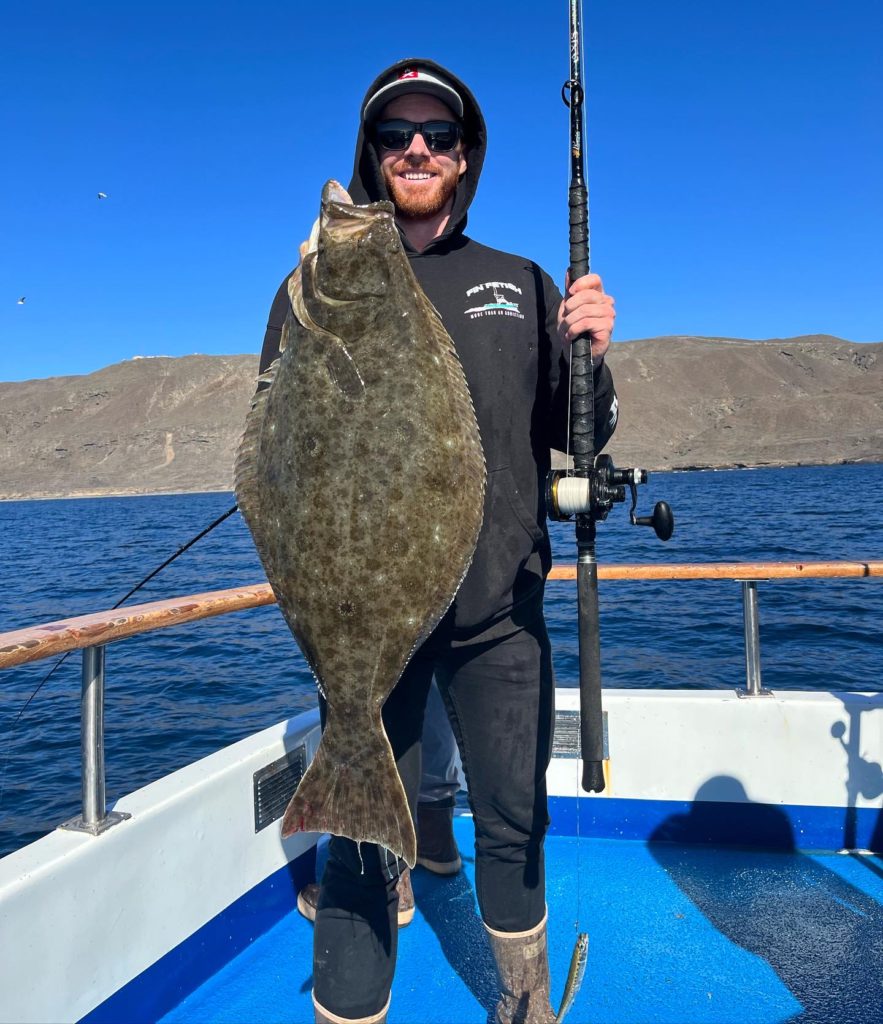 to the catch. Around midday the bite took off during the peak bite window, with single and double hookups as fish bumped and missed jigs and others found the hooks. The jig fish caught were about 50/50 between surface iron and yoyo jigs. More fly-line fish were caught, too. The grade of yellowtail were all 6 to 12 pounds with a few seemingly bigger models boiling on the outside. Anglers who stuck with the bottom presentation also caught some nice sheephead. After some time the bite fizzled, the Fury returned to the original position of the morning where they saw plenty of yellows that didn't want to bite yet.
The fish were still around but more scattered. Still, occasionally they'd come through and boil up. One more yellowtail, which appeared to be larger, was hooked on a coltsniper and lost to a sea lion. Finally, the third halibut of the day was landed on a dropper loop, ending a fine day of late-November fishing with 18 yellowtail, three halibut, and well into triple digits of combined rockfish and whitefish for 30 anglers.