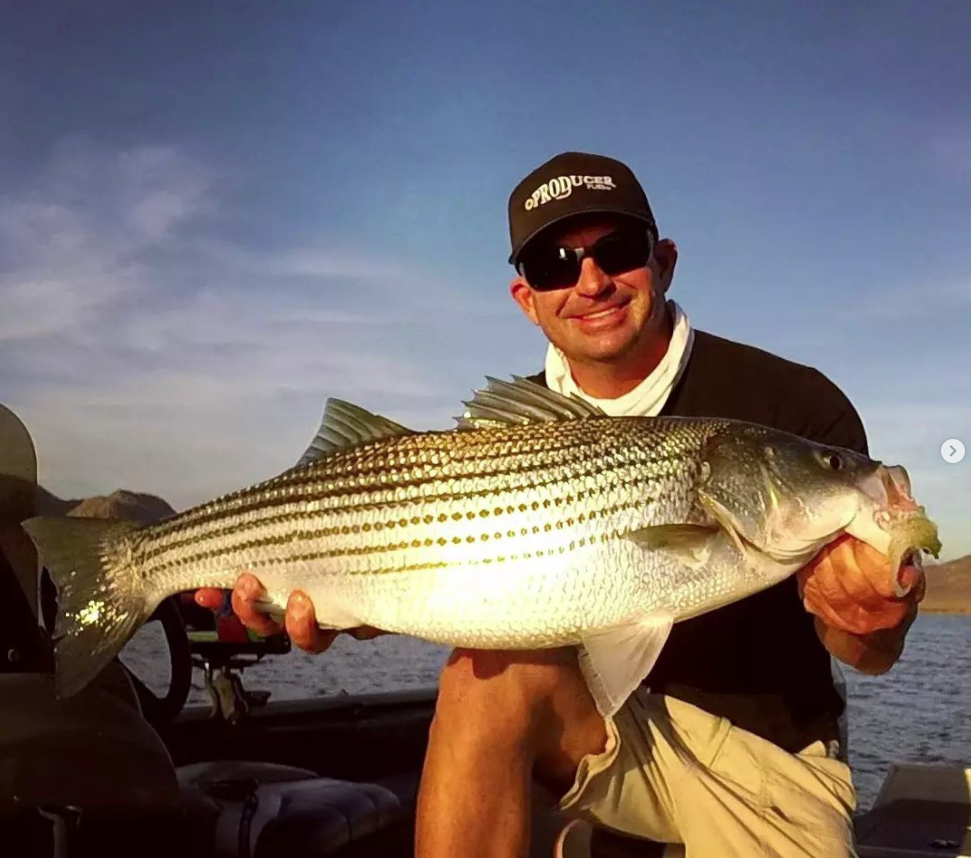 BY MIKE STEVENS
PERRIS – Largemouth bass at Lake Perris extended their summer pattern and bit with reckless abandon through and beyond September while anglers took advantage of their cooperative nature after tracking down as they boiled on shad around the surface. Eventually, the fall transition did arrive at Perris and bass were hard to catch after they scattered and headed deep. While it's not the exact same bite, it has bounced back and largemouth are still picking on shad schools.
"They're still chasing shad, but now it's 25 to 40 feet deep," said lake regular James Montes. "As soon as you find the shad, you'll find the fish and can get them with underspins and tailspins slow-rolled through shad or along the bottom."
Montes also said there are still some bass busting around Ranger Point, so there may be some surface biters to be found there. He's been fishing with another Lake Perris fixture, Kenny Baldwin of Producer Plugs, and that duo keeps hammering quality fish while trolling Producer Flies on leadcore line.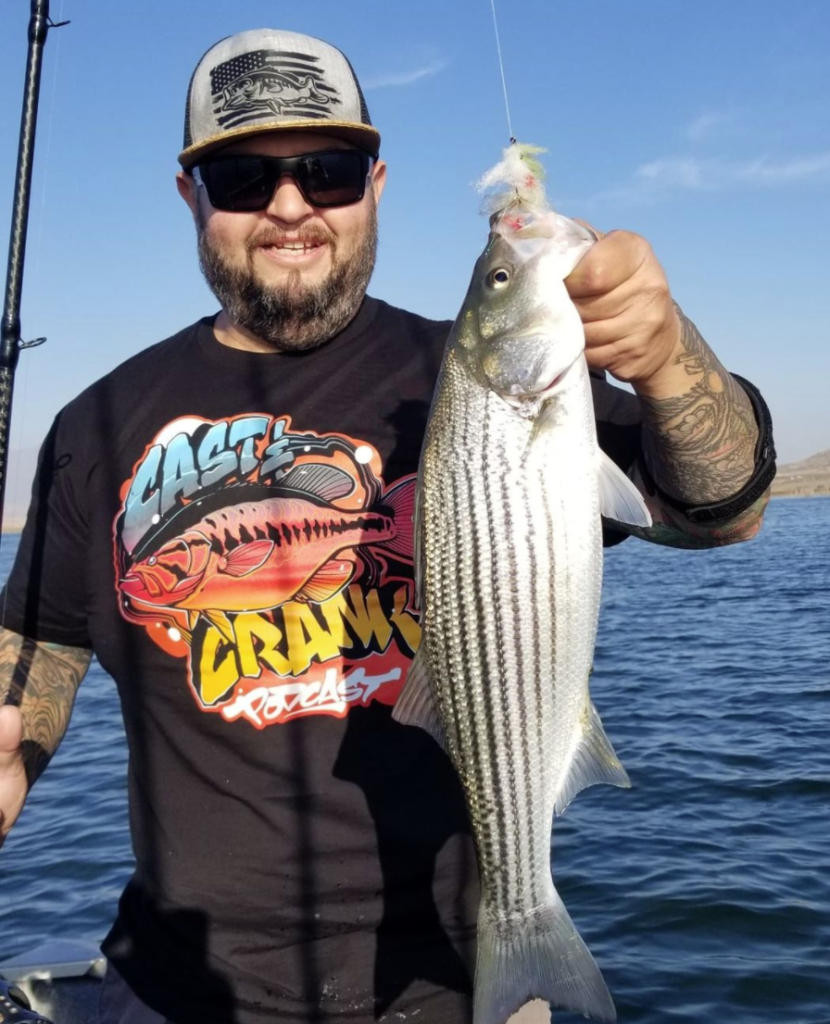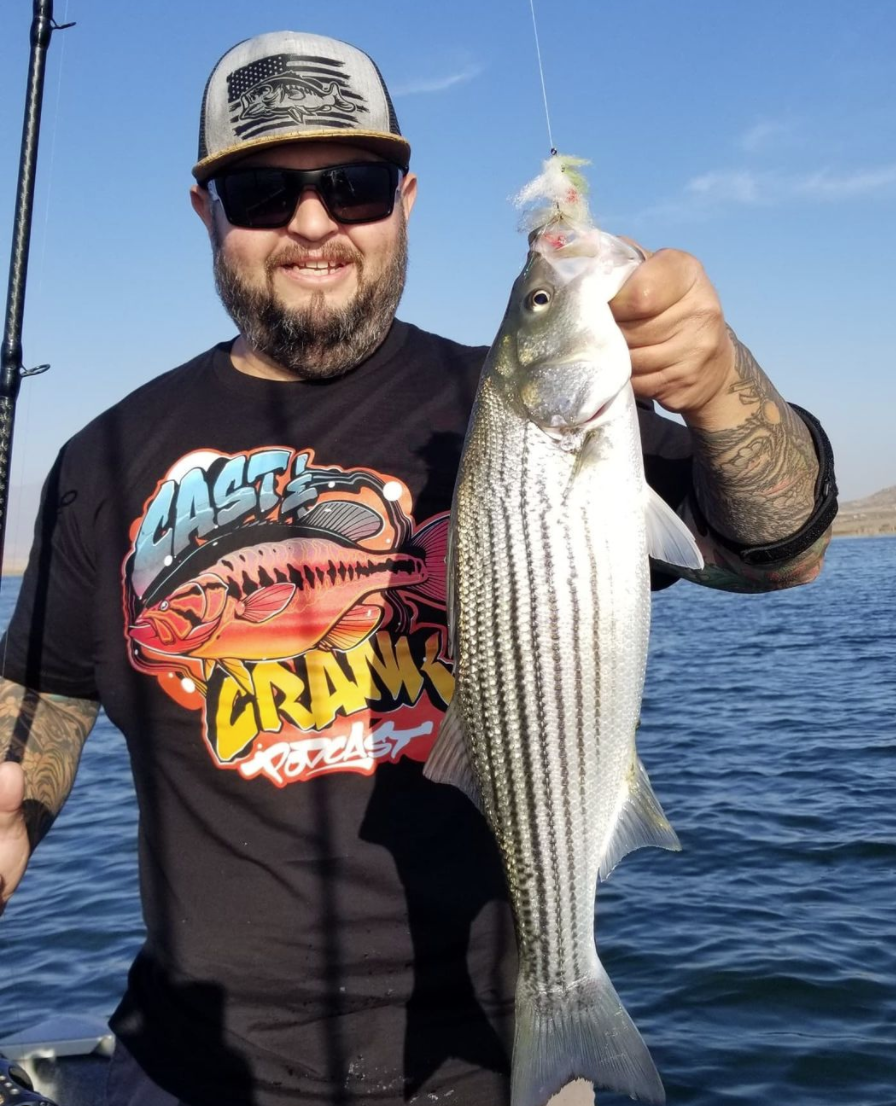 "Some areas have bait so think that your graph gives you a false bottom," said Baldwin. There are fish around the shad, they're just not as willing to bite as they were over the summer."
This "flycoring" tends to turn up some incidental catches as well, and this bite has been no different as Montes and Baldwin both picked up respectable striped bass as well as more slab bluegill.
"Timing has been playing an important role in our bite lately," said Baldwin. "You can spend 3 hours working an area with little to show, then out of nowhere they show up in full force for an hour or so. Having confidence in an area definitely helps!"
The top catch in recent days at Lake Perris goes to another familiar face, Michael Craig of Mentone who stuck a 9-pound largemouth while working his own Prankster underspin in 33 feet of water.